Created with Hawaiian Tropic 
If you're a skincare fanatic, chances are you live for nothing more than finding the ever-elusive beauty routine for flawless skin. You spend your days researching ingredients, finding new products, and meticulously crafting the perfect step-by-step process to achieve that "glow" we're all striving for. But what if we told you there's a good chance you're missing the most important step?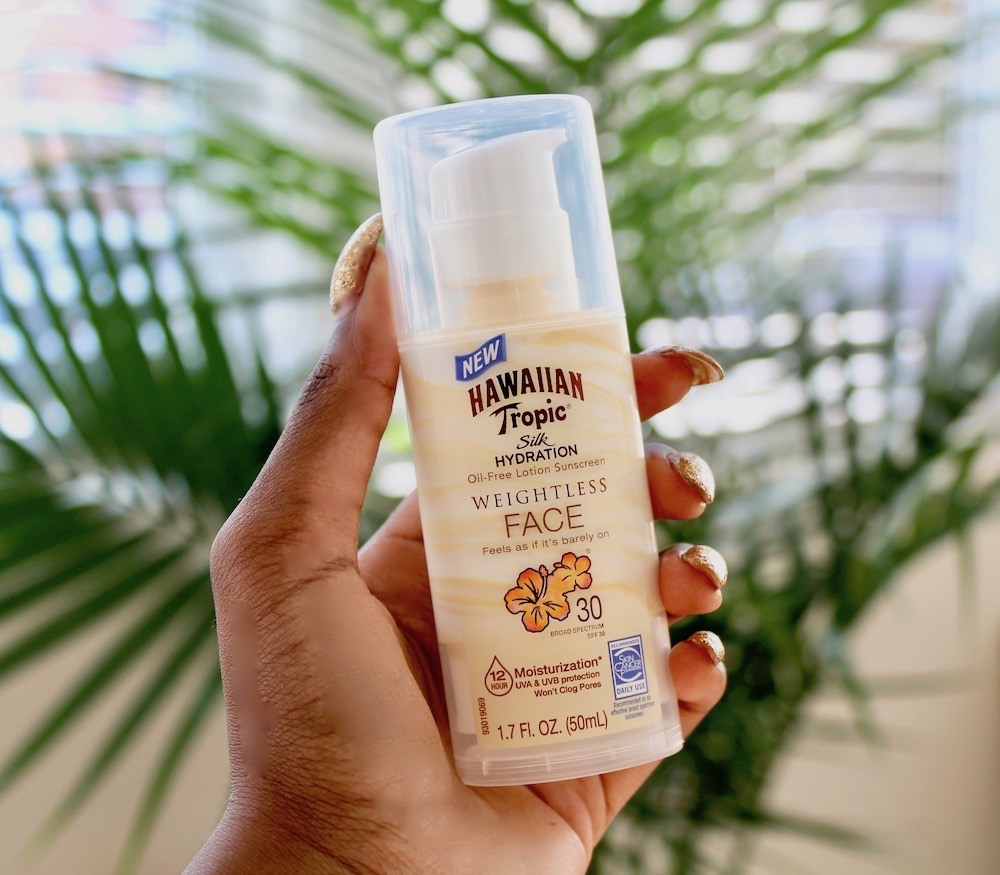 Photo by @brittneyfhughes
Every beauty guru knows that great skin is not achieved with just one product. Between cleansers, serums, oils, and moisturizers, a pared down process is not really an option. Yet—though its benefits are praised endlessly—the one product that should be used daily is most often forgotten. You guessed it—we're talking about sunscreen. Sun protection is an essential part of every routine; there's not a single person who is immune to the negative effects of the sun's rays. But when it comes to actually incorporating it into a beauty routine, panic tends to ensue. When do you put it on? Do you wear it with makeup? Will it leave a strange white cast on your face? These are the burning (pun intended) questions of skin care lovers around the world. So how do you use sun protection in your everyday routine? We're here to give you our broken down, simplified version for you to easily incorporate it into your life.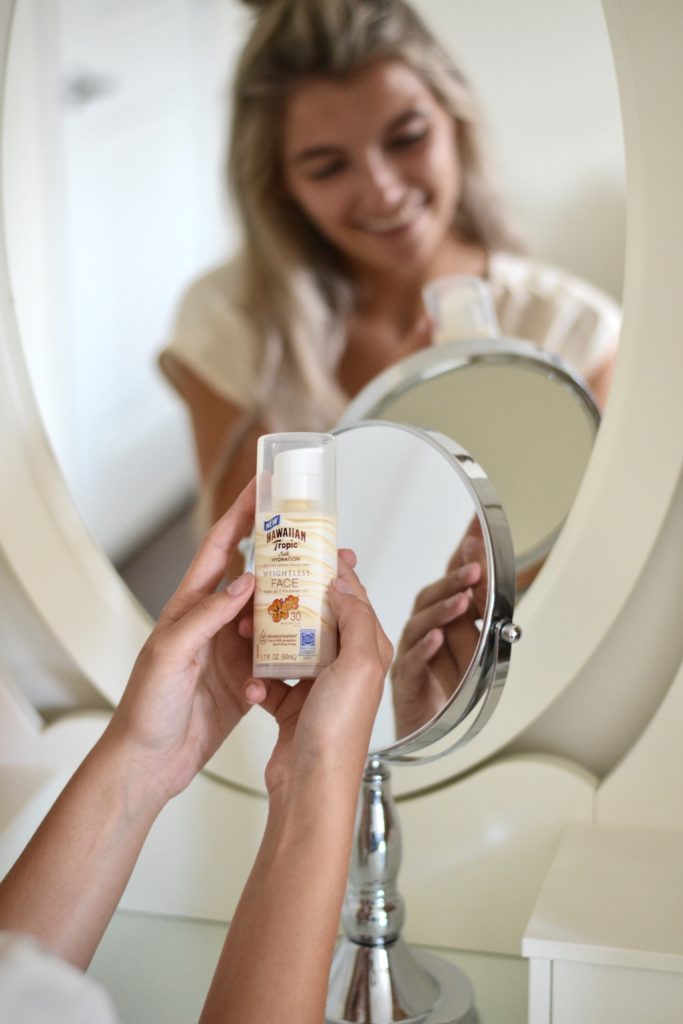 Photo by @samanthaneira
If your regimen is as complicated as ours, don't worry—we've got your back with an easy, step-by-step process. Start with your favorite cleanser, and then exfoliate if necessary (one to two days a week should do the trick). Once you're squeaky clean, there's only one other step—apply sun protection. Our personal favorite?  Hawaiian Tropic Silk Hydration Weightless Face Lotion SPF 30—because yes, it's as good as its name sounds and you'll barely feel it on! If your routine is chock-full of products, this lightweight sunscreen won't weigh you down and won't clog pores. And if 10-step beauty routines make you yawn, the hydrating ribbons of silk protein and shea butter provide up to 12 hours of skin moisurization making it easy to get all the benefits you need in one product—no serum or cream necessary. And there you have it: The perfect beauty routine, simplified.