We are right in the middle of summer which for many of us means balancing the challenge of trying to stay fashionable and keep cool in the summer heat. I've struggled with the same issue, but I've finally discovered the perfect item for my summer closet: a white romper. Rompers have been a massive trend over the past year because they allow you to look cute, casual, and fashionable all at the same time. In addition, white is a perfect color to wear in the heat because it won't trap heat as much as darker colors will. That's why I made sure to have a white romper in my closet to rock at any summer picnic, backyard party, or get together!
For this look, I wore a flowy, long-sleeve romper with lace-detailed sleeves. Because the romper is low-cut, I also paired it with a white lace bralette that matches the style of the romper. This is helpful for when the neck nine falls a little too low, as the bralette will seem like one with the romper in the event that it does make an appearance.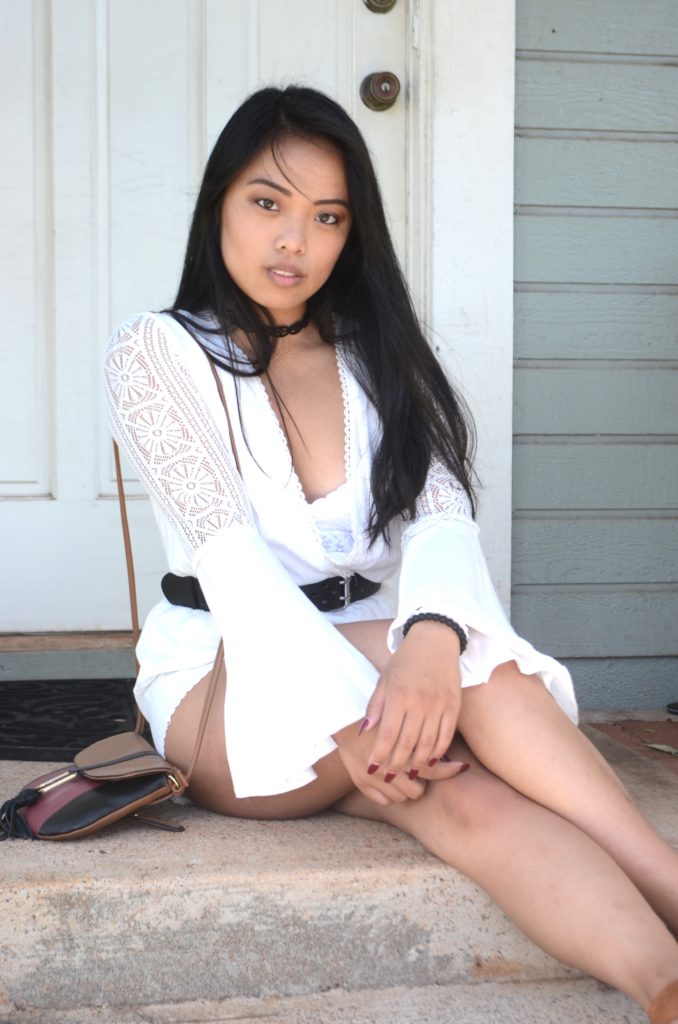 In order to make sure that the white outfit didn't look too flat with just one color, I added a black belt around the waist and a matching black choker. The belt and choker add contrast to the overall outfit and they help bring everything together.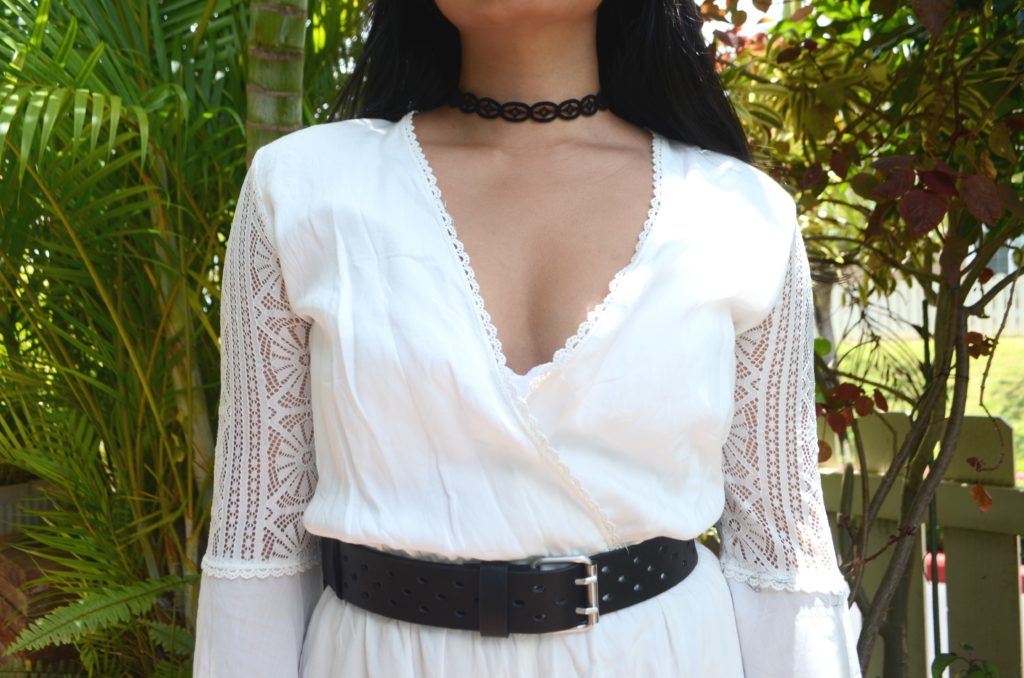 Finally, I added a multicolored purse to accent the look, giving the outfit a pop of color. This outfit gives you a lot of freedom to be creative with colorful accessories that match your own personal style. Feel free to pop on our favorite sunglasses or a cute floppy hat to make this look your own!
How are you styling a white romper this summer? Show us on social media and don't forget to tag @CFashionista!