This one goes out to the Fashionistos. From to Gucci to Thom Browne, it's been refreshingly rad to see a surge of variance and vivacity in the pretty mono-style world of menswear. The entire idea of menswear is based on uniformity (like, literally. Look it up), so seeing agender runway show styles is such a breakthrough for men's fashion and society—and I for one am all for it.
Feeling inspired by S/S 18 London Men's themes from Topshop Man to Vivienne Westwood, but not quite sure how to take these fashion week looks to the street? Here are some styling tips from a Fashionisto who makes the term "menswear" his own.
1—Shopping outside the men's section. There are so many garment styles, yet most menswear is so limited! (Seriously, if I were a dude I would be so frustrated with my choices). Sometimes, you have to think outside the box… or at least the men's section. Maybe the buttons go the other way, but that shouldn't stop you from trying out some high-waisted bell-bottoms! If there's a style you dig but can't find it the men's section, don't be afraid to cross your comfort zone and the store. This Fashionisto got the majority of his garb from the women's section and received nothing but compliments on his ensemble.
2—Beyond the "Romphim." The man romper is not the most flattering look for all male body types. I'm pretty sure one either slays in it or looks like a potato sack with armholes. However, a more universally flattering trend which, in my opinion, should totally get used more in menswear is the crop top. Whether a cropped pullover, tank, or T-shirt, both this Fashionisto and I are in agreement crop tops for men should totally be the next big thing. A subtle yet statement piece could be a mesh crop top similar to this Fashionisto's—a style and gender-neutral piece that can be layered for the day or be a statement for a night out.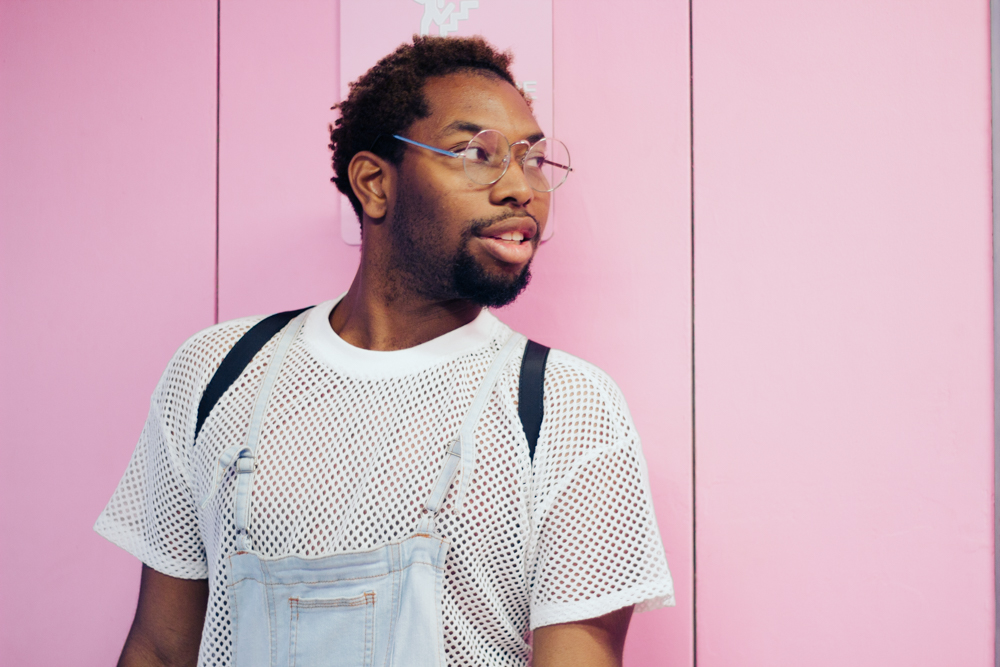 3—Baggage claim. Bags for men. Sure, men's clothes might have superior pocket space, but whether you're rocking garments from the men or women section, a bag is always a useful accessory. It's not just European, either. A lot of backpacks or bags will give you an air of someone well-traveled or scholarly-hipster-chic and will save your pockets from "phone prints." And, if the Alex Mullins show was any hint at soon to be trends, this is something all you Fashionistos should jump on!
Taking it beyond Thom Browne's skirt and knee-highs, can we talk about crops? Actually flattering not-your-dad's-shorts? Expressive, brightly colored garments? For men? Groundbreaking? Maybe. But, let's be honest, when those pro-positivity posts go around online reading "crop tops are for everyone," do they also mean those Fashionistos out there? Boy(s), if you can rock it, wear it!
Have you been inspired by the menswear style shift? Show us how you've been Insta-rocking some S/S 18 menswear trends and tag @CFashionista!