With the upcoming school year fast approaching, it's time to start thinking about your first day back to school. How are you going to prep for it? What do you need to get in order to ace it? Is it a new outfit, new pair of shoes, or new supplies? Back-to-school shopping can be a bit stressful, so below is a list of essentials to keep in mind while prepping for the big day!
1—A go-to book bag. Whether it be a tote or backpack, every student needs something to put all of their school items in. It is the easiest way to carry around all of your essentials without having to think twice. I picked a tote as my school bag because this one sits comfortably on my shoulder as it has padded straps. It's spacious on the inside, too. Regular backpacks offer the same qualities as totes, so pick the style that meets your everyday school needs.
2—Planner. Planners are one of the best ways to stay organized, on-top of your school game, and accountable for your school work. By simply documenting your priorities, to-do's, and other notes as the day progresses, you'll not only get it done efficiently but quickly, too. Planners come in a variety of colors, sizes, and styles so you can make it as personal as you'd like.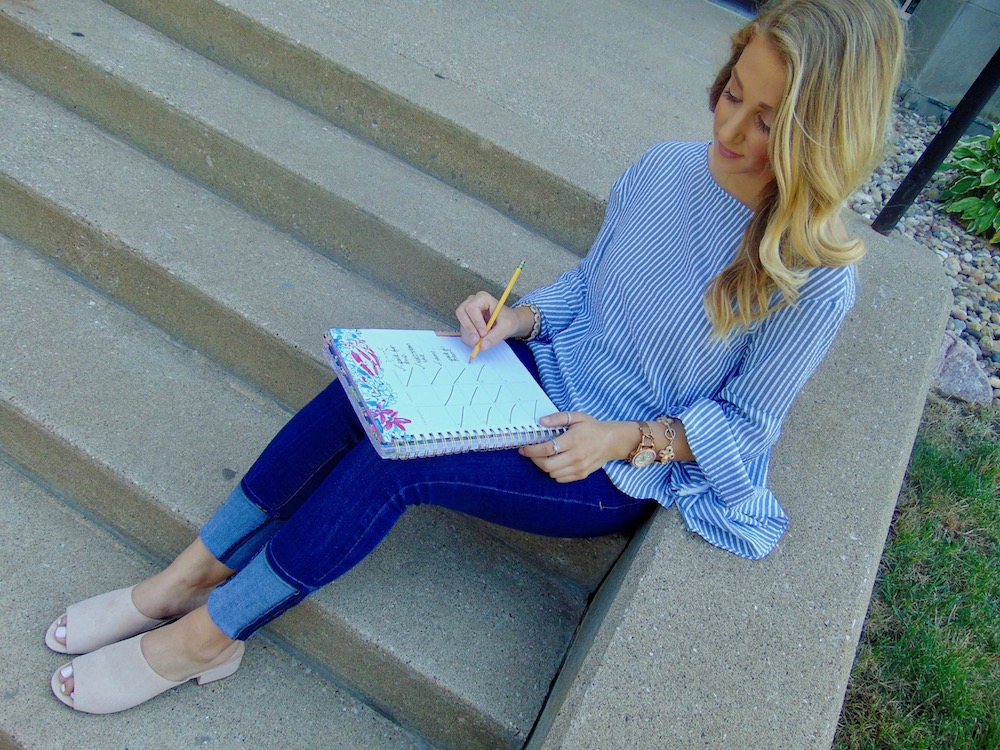 3—Pens/pencils/sticky notes. Every student needs pens, pencils, and sticky notes as they are essential to doing school work. Make sure to pick out fun colors in those items as they are a great way to be creative when using them.
4—To-do list. Before your first day, make a to-do list of what needs to get done in order to be prepared. Use your new planner for help. Use your sticky notes to place inside and check it off with your cute new pen. You'll be prepped in no time!
5—Goal Setting. Goal setting for the upcoming school year is a great way to start with a motivated attitude. Write them down so you remember them and can keep yourself on track. Keep them where you can see them every day to remind yourself as to why you made that goal. You can give yourself an A+ both inside and outside the classroom!
Now you have everything you need for your first day back to school. Go ahead and start filling your backpack because class is coming up soon and you don't want to be late!
Show us how you're prepping for your first day back by tagging @Cfashionista in your first day of school picture!