Ah, graphic T-shirts. They just make me oh so happy. They can be worn so many ways, can be transitioned from the colder seasons to the warmer seasons, and look great with just about anything.They're casual, edgy, and trendy and can even be DIY'ed as I show you later on.
My favorite thing to do is go thrifting and gather as many graphic T-shirts as I can find (usually from the men's section—seriously give it a shot!). Then I run home, grab my fabric scissors and go crazy. I love the idea that most graphic T-shirts have writing on them.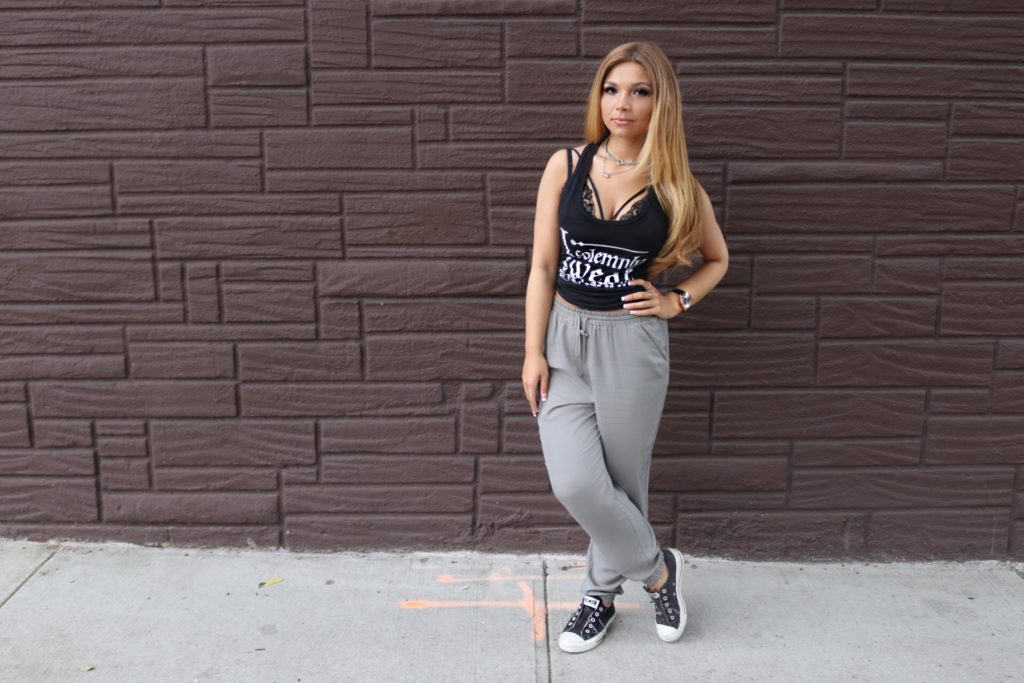 My graphic tank says "I Solemnly Swear That I Am Up to No Good". It's one of my favorite quotes from Harry Potter and shows off my totally nerdy side! Wearing shirts that show off your interests is a great way to connect with other people and are great conversation starters. Accio, awesomeness! That's a spell to summon awesomeness.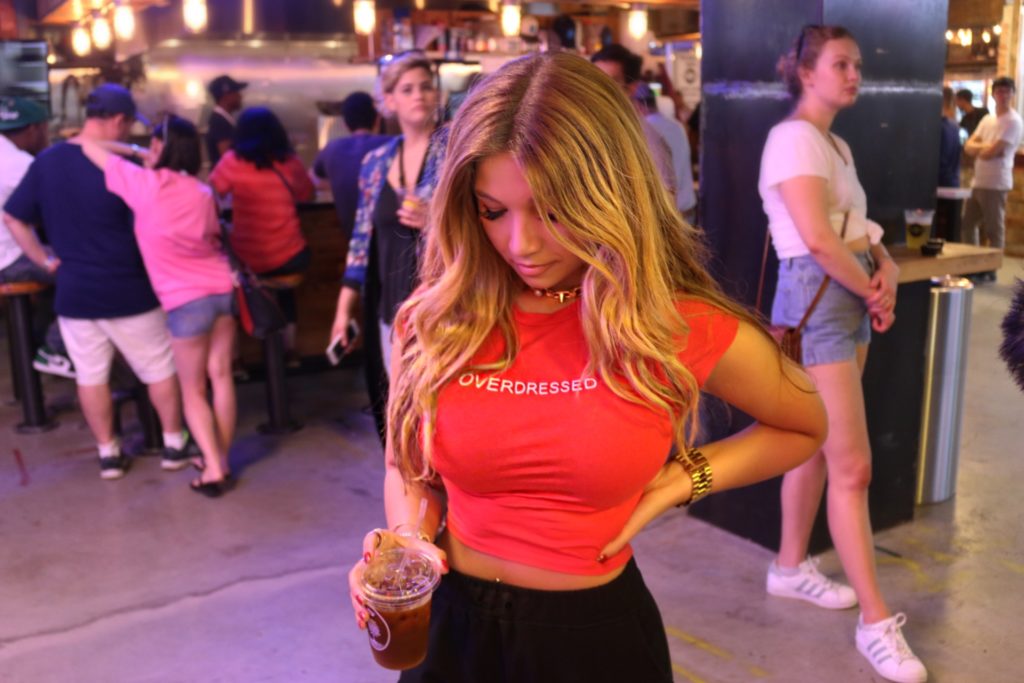 I love wearing quirky shirts like these with either denim distressed shorts in the summertime or comfortable harem pants as shown above. I personally love getting my harem pants from H&M and Forever 21. They are super flattering, affordable, and comfortable.
I recently splurged on a graphic T-shirt from Gucci. I have been lusting after it for a very long time and decided to go for it!
However, you totally do not need an expensive graphic T-shirt to rock this trend! The previous shirts shown were under $20! I love wearing these T-shirts with loads of layered accessories and funky sunglasses like these yellow ones. And, of course, my favorite accessory always has to be in hand, my iced chai latte.
Here we have a Brooklyn T-shirt to rep my hometown from a local boutique, the overdressed crop top and two of my favorite DIYs on the bottom. I took these thrifted shirts, a Metallica band T-shirt and a Society brand shirt, cut them up, then weaved through this lace-up design. No one could believe these were not store bought and that I had created them myself for under 10 dollars each!
Here are some of my favorite loafers and slides for the summer and to pair with graphic T-shirts. My nude loafers are a perfect neutral tone that looks good with everything! I am totally digging the slide trend and had to get my hands on the ones shown above. Throwing on some slides or loafers with your graphic T-shirts and bottoms of choice is the easiest way to look chic and edgy in the summertime.
How do you rock this trend? Show us on social media @Cfashionista!