I'm somewhat of a Nordstrom Anniversary Sale fanatic. After shopping it last year for the first time, I was counting down the days until it came back around. With a full credit limit and an excitement that woke me up at 3:30 in the morning, I went deep into the items available for early access shoppers. I came out on the other side with some rad fall pieces and these two trends you need to know about when shopping for your back to school wardrobes.
Velvet Revival
Just when you thought velvet was so last year, it's back and better than ever for the sale. Slipdresses, T-shirts, and accessories are all being done in this fabric for fall. If you didn't grab any velvet pieces last year, here's your chance.
BP. Velvet Sport Tee ($35) ($22.90)
The perfect top to wear for that first tailgate back at school.
CRISTABELLE Crystal & Velvet Choker ($38) ($24.90)
The perfect on-trend accessory to add a small touch of velvet to all of your fall looks.
Topshop Crushed Velvet Midi Slipdress ($55) ($35.90)
Your new go-to dress for everything from class to parties this season.
Rebecca Minkoff Medium Julian Velvet Backpack ($245) ($163.90)
Rebecca Minkoff comes out with an exclusive iteration of her Julian backpack every sale. Trust me when I say that this pink velvet version will sell out fast.
(Faux) Leather Lover
Leather is always an essential for fall. The sale is chock full of leather pieces at every price point to add to your wardrobe. Grab a piece or two to add some edge to all of your looks.
Trouvé Faux Leather Leggings ($79) ($52.90)
Ditch those basic black leggings in favor of this faux leather pair. They will make every swear and T-shirt you own look that much cooler.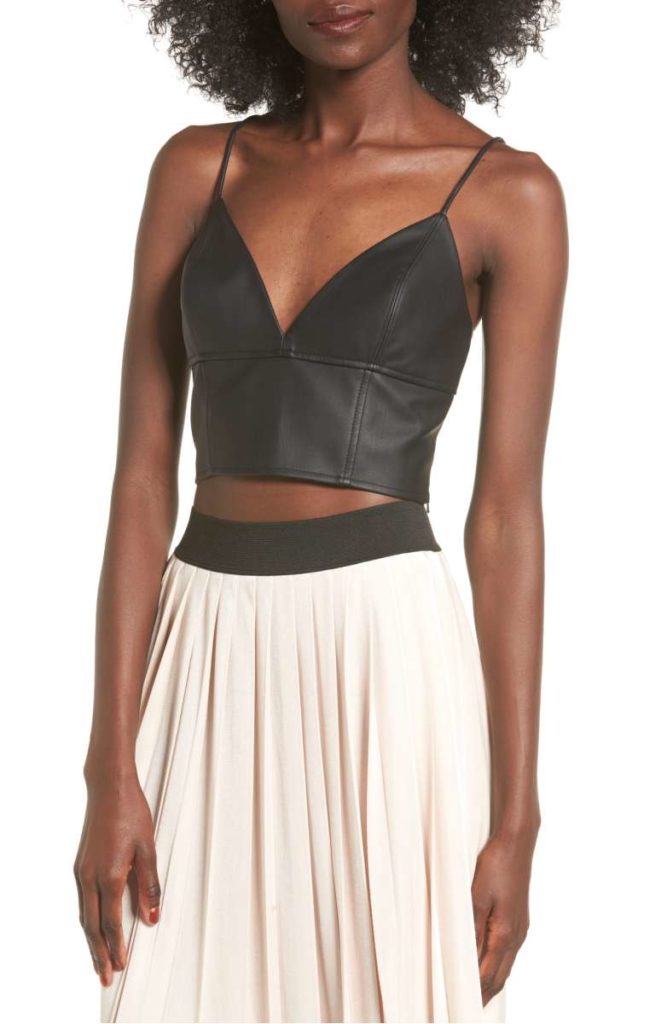 Leith Faux Leather Longline Bralette ($59) ($38.90)
One of the most versatile pieces you can pick up for fall. Layer over a T-shirt for class or pair with high-waisted jeans for a night out. Everyone will want to copy your look.
Levi's Faux Leather Moto Jacket ($150) ($89.90)
Do you really need another faux leather moto jacket? Of couse you do, especially at that price.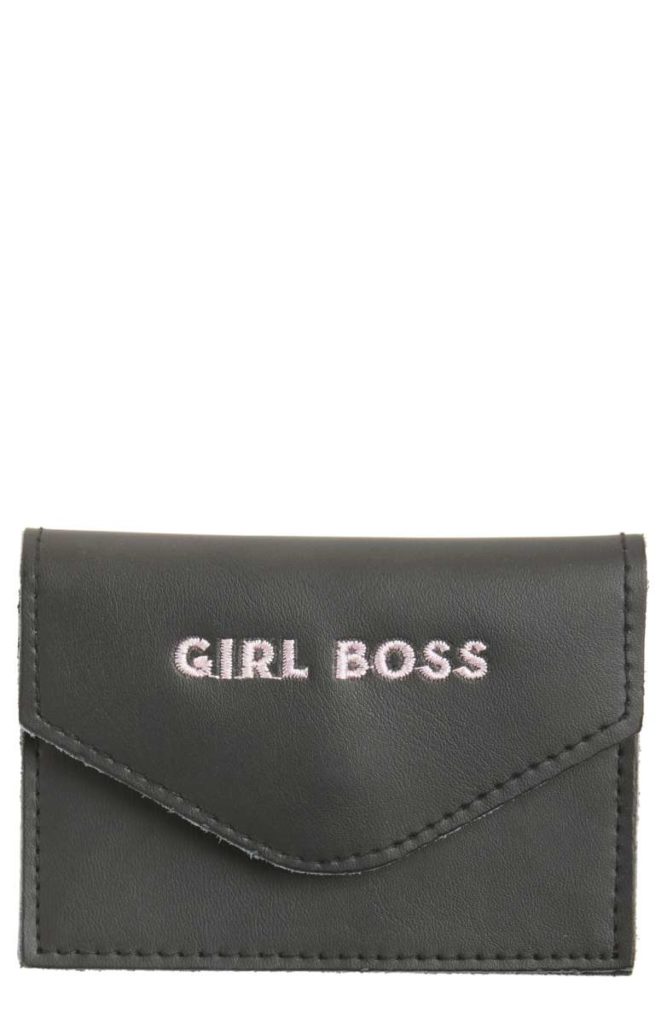 Rosanna Girl Boss Leather Card Holder ($30) ($19.90)
Because you're a girlboss and everyone should know it.
The sale opens up for everyone on July 21 and runs until August 6, so be sure to grab some brand new fall pieces before they all sell out.
What do you think of these trends? Will you be picking them up during the sale? Let us know in the comments below!