'Tis the season for music festivals and country concerts! Hearing the summer anthems in-person is the ultimate summer experience but, if you are anything like me, flannels and cowgirl boots just don't cut it. As a Fashionista, looking your best while also dressing for the occasion can be a little challenging. I'm here to show you the perfect outfit for all the concerts and festivals you'll attend this summer!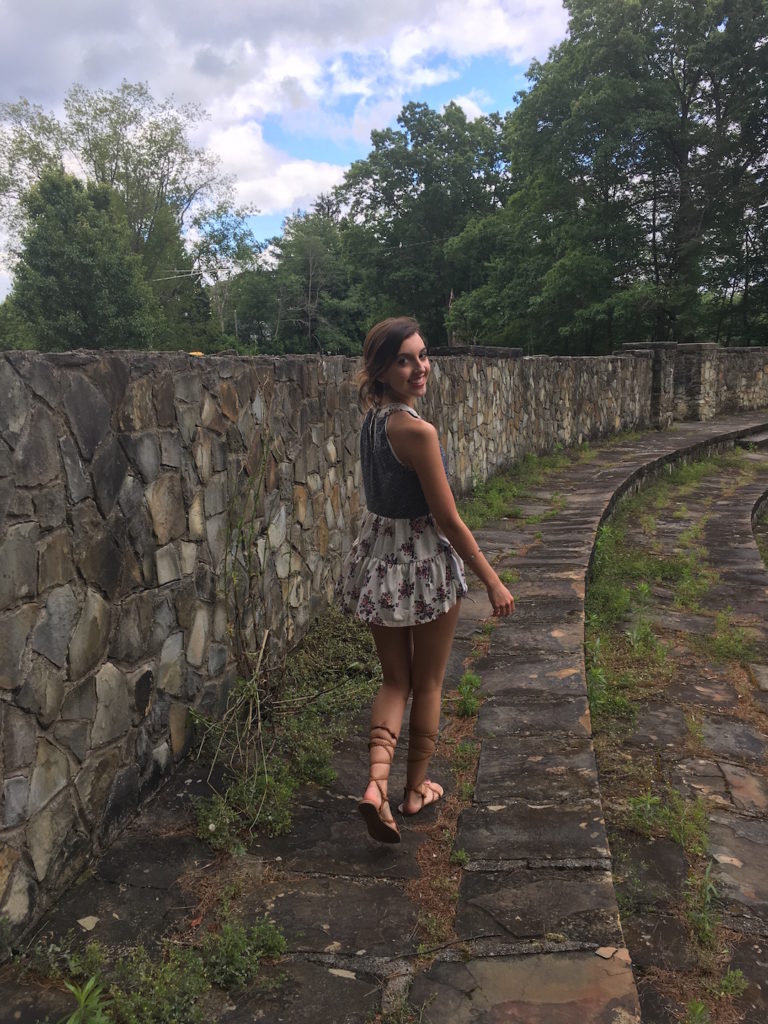 For a breezy, summery look that'll keep you looking and feeling cool at the outdoor festivals, I chose this multi-patterned halter top. The patterns gave the outfit a more bohemian look—my go-to for outdoor country concerts. I paired the boho-esque top with distressed denim shorts to keep the country-chic style consistent. For shoes, I went with brown gladiator sandals—a style that's both and trendy keep you cool during the concert.
What's a perfect concert ensemble without accessories? To pull the outfit together, I opted for a few arm accessories, earrings, and midi rings. The arm bands complemented the grayish blue tone in the top, and brown, earthy tones throughout the ensemble. For a little extra detail, gold midi rings were the perfect accessory. The dangly, leaf-shaped earrings have the perfect rustic look to complete the country-chic outfit.
Finally, for true fest-ready hair, preparing for the hot summer sun at the country concert, with high-style and low-maintenance you can never go wrong with a low, messy bun (as demonstrated). You can never be too prepared or too stylish for an outdoor music festival or concert!
What's your favorite festival look? Show me on social media, and be sure to tag @CFashionista!