It's official! We've survived exams, and summer is finally here! This newfound freedom provides the perfect opportunity to relax, go on adventures or even build up your resume—whatever your heart desires. Traveling can be one of the greatest ways to spend your free time during these summer months. Whether you're backpacking around Europe, partying in Ibiza or off on a family vacation, you're sure to have an amazing trip.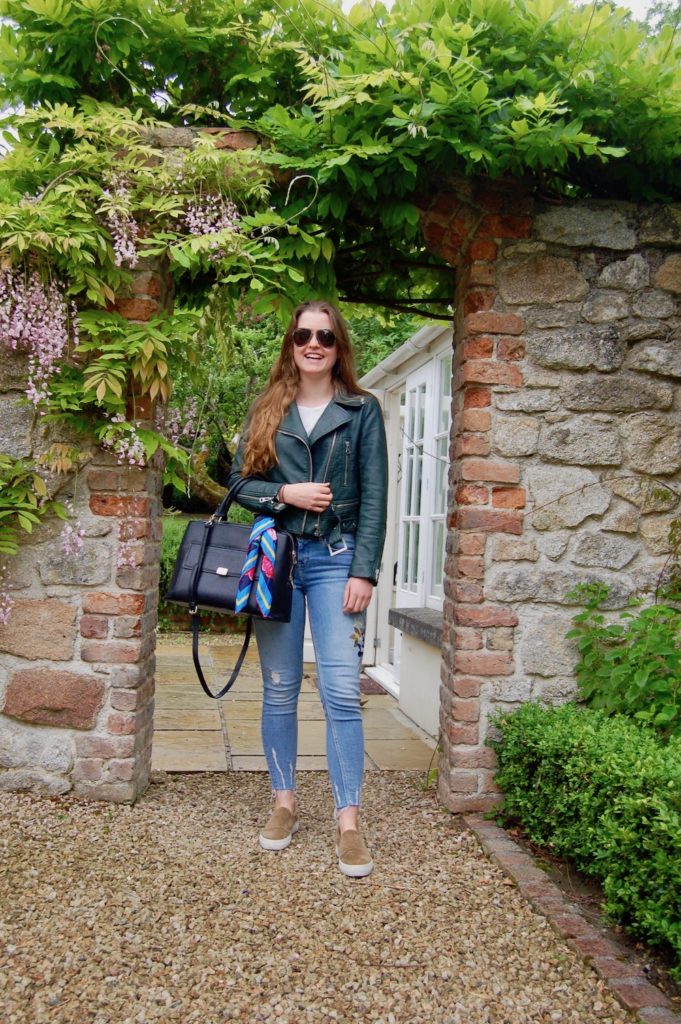 As exciting as traveling is, it isn't always smooth sailing. Booking flights and finding the right accommodation can be stressful, not to mention figuring out what you're going to pack. (Find out which 10 items fashion girls are packing this summer here). Worrying about what to wear to the airport is something you don't have time for.
Mastering the art of airport style is no easy feat. Comfort is always key, but no one really wants to step off the plane looking like they've been travelling for ten hours – no matter how true it is! If you're like me, your Instagram feed is full of stylish bloggers and celebs, whose airport style looks impossibly chic. I've come up with a fool-proof way to stay comfy and stylish on your travels. If you follow these rules, you'll look like a seasoned traveller in no time.
Layering. This is the most important rule when dressing for a long journey. Pairing a jacket with a jumper and tee is the best way to stay cosy while travelling. Airplanes can get particularly chilly, so a stylish sweater is essential for staying warm. If it does get a bit stuffy, you can always remove a layer and show off your cute T-shirt. A leather jacket, like this one, will keep you chic and prepped for whatever weather hits when you land.

Shoes. Airport security is one of the worst parts of flying. You don't want to be that person who keeps everyone waiting while they untie their boots. Slip-ons are my go-to airport shoe. They're cute and comfortable, and a lifesaver if you get distracted in duty free and have to sprint to your gate!

Scarf. Limited space in your suitcase can be a total pain to work around, so anything multipurpose is always welcome. Scarves are the ultimate travel necessity, no matter the season. They can be worn as a sarong at the beach, as a shawl on cooler nights and even double up as a blanket while you try to catch some Z's on the flight.
No belt. Aside from the obvious use of holding up your trousers (for those of you whose bikini body workouts were actually successful), a belt can totally transform your outfit. However, belts are a complete no-go when travelling through an airport. Not only do they make airport security that bit more difficult, but they're not particularly comfortable when sitting in a stiff seat for a few hours.

Have I missed out on any of your airport essentials? Sound off in the comments below. Show us your favorite outfits to travel in by tagging @CFashionista on social media!