The life of an intern and full-time student is nothing but business casual and urban fun! This look is very professional, yet adds a little bit of flirt, which means fashion success and even maybe a business promotion! Various aspects of this look will introduce a saucier side to your closet and will exude personality wherever you rise.
This business casual look is very preppy and perfect for the spring attitude. What I really love about this jacket is that it adds a professional vibe yet a fun sense of personality to bring the whole look together. This upbeat business look would be perfect for your professional business meeting or even a coffee date with your girlfriends.
This polka dot blazer may look expensive, but it didn't break the bank! Now this look is what I call a hot deal! Being a penny pincher like me, I cannot help but share my amazing finds such like this business casual blazer.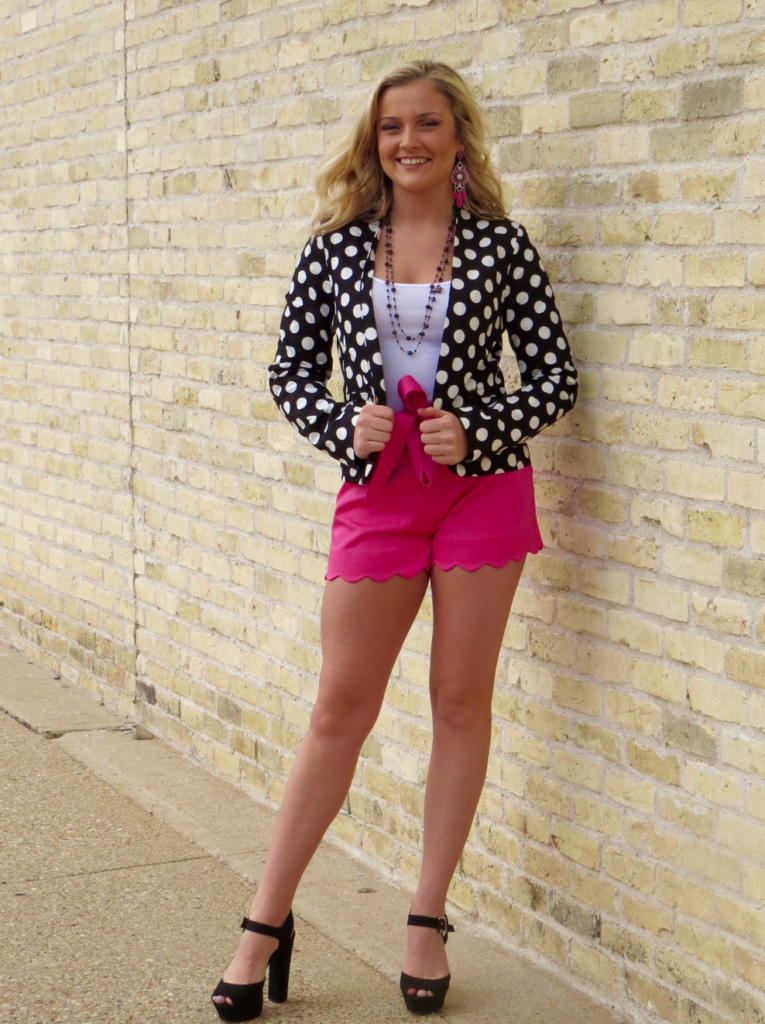 Pairing this fun jacket, I added a casual yet white tank top with a beautiful black pearl necklace. This top frame brings light up to the upper body which allows people to look at your beautiful face first, which is crucial during an interview, especially when shooting for that dream job of yours! The earrings also add an accent of pink, matching the shorts, to tie your whole outfit together. The chandelier style of drop earrings are a total chic look. With these bright pink chandelier earrings from BeJeweled in Lake Geneva, you are bound to wow your employer or even a fellow Fashionista.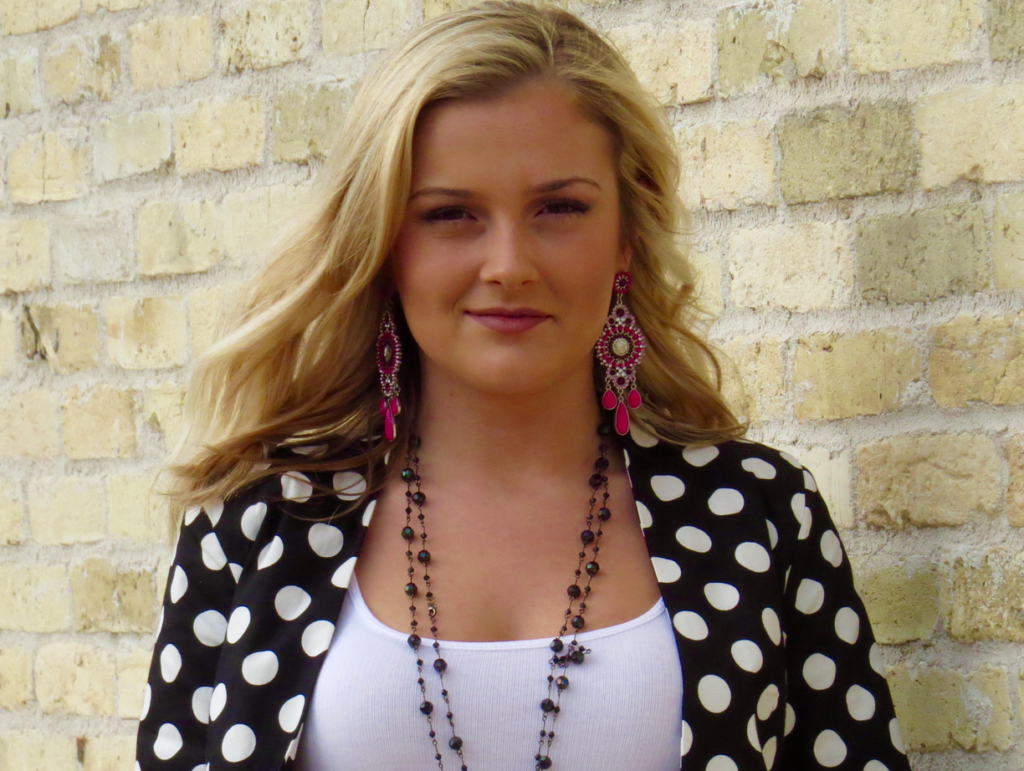 To add a playful accent to your look, pair a statement handbag! I always love pairing cute boutique finds to my looks just like this beautiful Los Angeles-inspired shoulder bag from Lola's in Lake Geneva, Wisconsin. It is a total "gotta have it" piece and adds a spark of personality to your already spunky look.
Being 5'4", I love adding a touch of height with a statement heel or wedge to any look. For this professional springtime look, I added my chunky black heel to add additional height to my already tiny physique. What I love about this heel is not only the comfort of striding through the streets but the high heel that gives the tush a little extra lift.
A fun and fashionable look like this is something that you can either rock during your busy day at work or just a lunch out with your favorite girlfriends. Friendly budget and fashion friendly, the best combination for the bank and closet.
Fashion friendly or a total no go? Would you get the job wearing this look? Let me know your thoughts!
Save