Summer is a time for dresses, shorts, and T-shirts, but some of us don't like to have our legs out all day, every day. It can be hard to look cute in the humid summer months, and it's even harder if you're not a fan of shorts. Believe it or not, jeans are a great wardrobe staple in the summer!
Skinny jeans are on their way out, making way for funkier boyfriend and flare-leg jeans. Boyfriend and straight-leg jeans are perfect for the summer because they don't cling to your legs and feel sweaty or restricting. Also, a ton of designers and stores sell cropped and ankle-length denim. These are also perfect for summer because your whole leg isn't covered and you can wear cute lace-up sandals. Lighter washes are a good look for summer too. They are a great backdrop for colorful and patterned tops, and they brighten up outfits and make them look more summery.
It can be hard to find cute tops to wear in the summer months because it's too hot to wear anything other than a bathing suit. Off-the-shoulder tops are perfect to wear with jeans to look cute and stay cool. Most off-the-shoulder tops are a looser fit, which is great because it doesn't feel like your clothes are stuck to you. Linen and gauze-like fabrics are great for summer because they are breathable and add some texture to an outfit.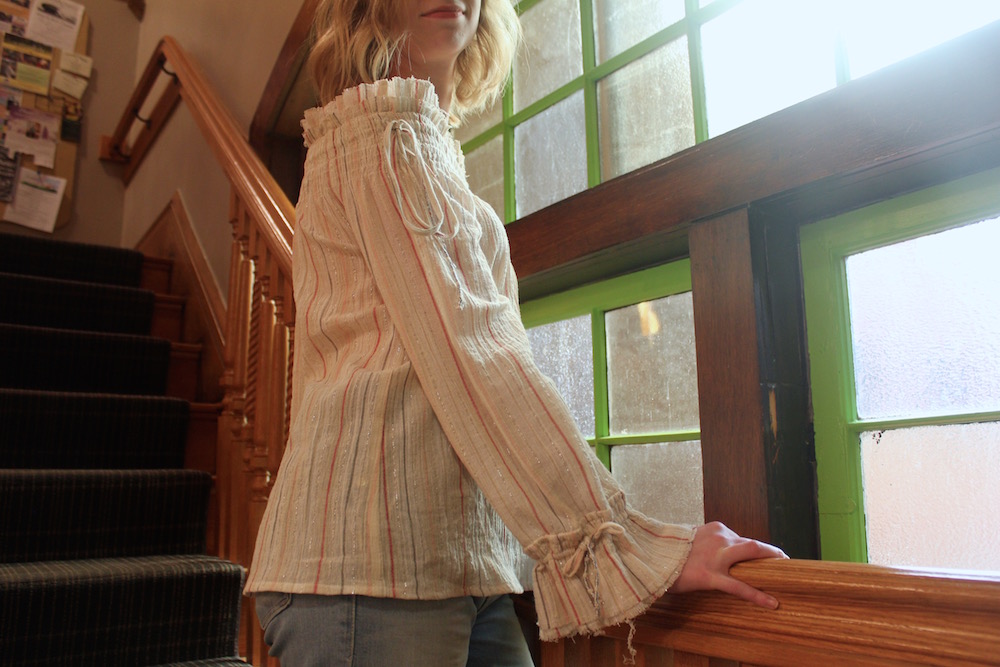 Chunky sandals are the perfect shoe to wear with jeans in the summer. They are really comfortable and easy to walk in, but still cute and trendy. Chunky-heeled sandals are also great because they are casual but can also be dressed up. They look great with jeans and a graphic T-shirt during the day, but you can also style them with jeans and a flashy off-the-shoulder top to go out.
How do you style your jeans in the summer? Let me know in the comments below or on social media, and make sure to tag @CFashionista!