Let's talk about overalls. I wore overalls when I was little, mostly against my will, and mostly because my parents put me in them. After a while, I came to the realization that overalls were wholly uncool, and in an effort to fit in, I ditched them and forgot about them… until 3 years ago. I'm not sure what prompted me to take to Target to search for overalls, but I spent a good half hour looking for the perfect fit, wash, length. etc. I wore those overalls for a while before I realized I needed a summer pair. Enter these overall shorts from Madewell. They are absolutely perfect for a day when you want to be comfortable, relaxed, and cute. Think of it as a dress that's easier to move in, a one-stop styling tool.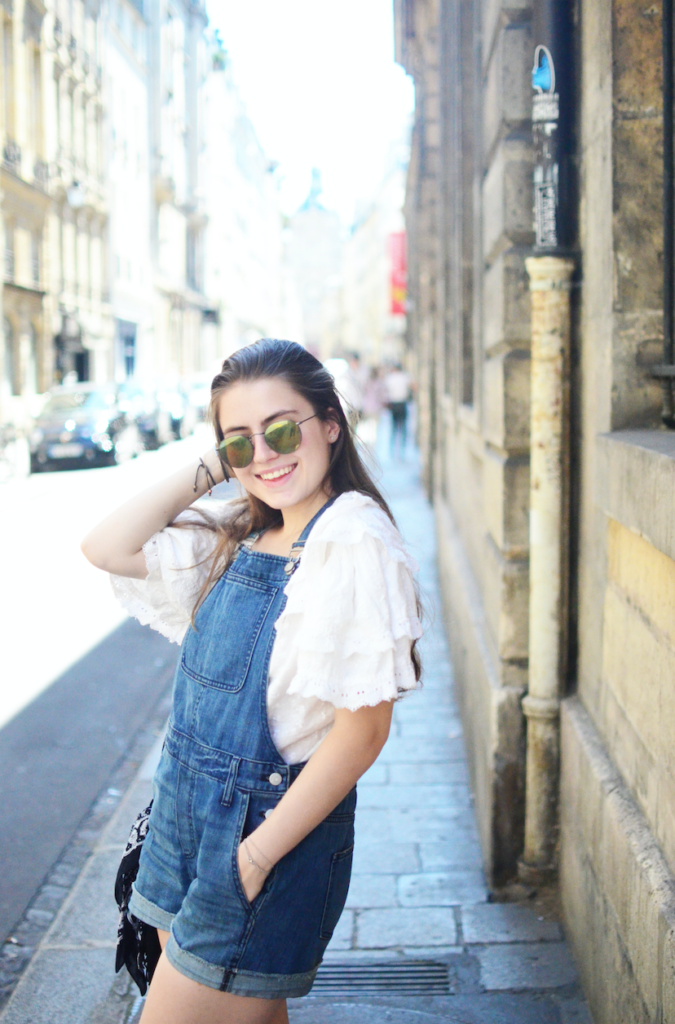 For this particular look, I wanted a comfy look for a day spent wandering around the Marais neighborhood in Paris. I went for a vintage cotton ruffled top underneath the overalls to really spice up the look. When paired with the workman-style overalls, the contrast of such a girly top makes for a really interesting look. In terms of accessories, I threw on some suede lace-up sandals by Frye and a suede fringe bag by Maje.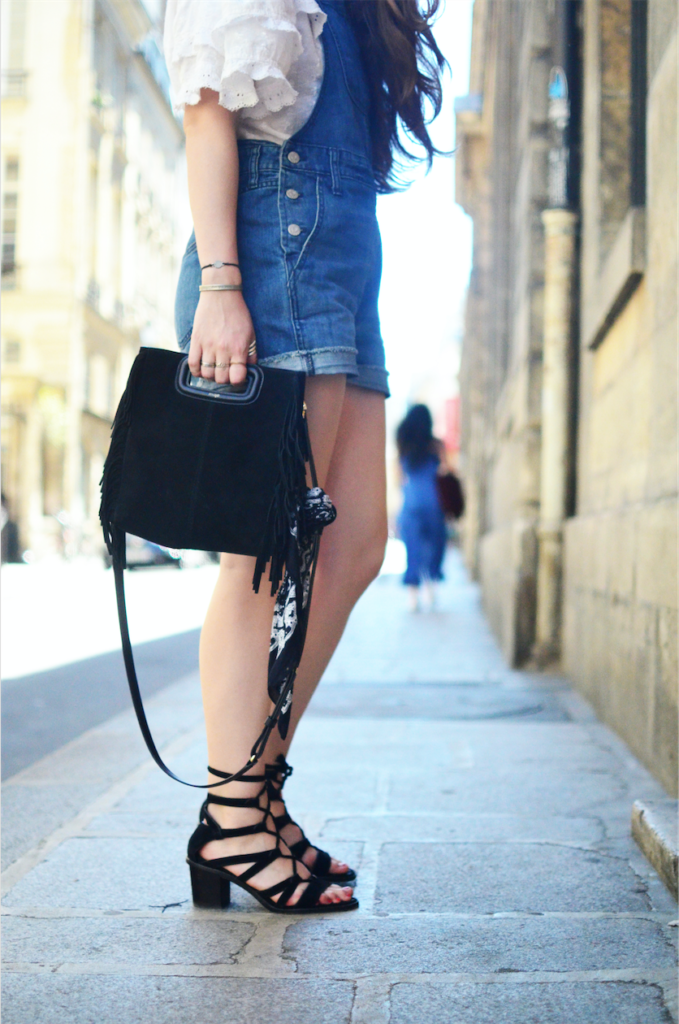 This is just one example of styling overalls for summer. Try a T-shirt and sneakers for the ultimate casual look or even sandals and a bralette for the beach.
How do you style your overalls? Do you think this trend is here to stay? Let me know in the comments below!