The summer months can be hectic for every Fashionista.  In the last few weeks, I have been extra busy adjusting to post-graduation life and applying to jobs. I also just got back from a three-week trip to Europe. During this time, I've noticed a few staple pieces I've been grabbing frequently from my closet.
One color I've been drawn to this summer is yellow. More specifically, I have become obsessed with mustard yellow and chartreuse. I'm wearing the Deep Plunge Strap Detail Cami from ASOS in chartreuse. I love this top because its color gives my outfit life, and makes it stand out. Chartreuse and mustard yellow are the perfect go-to colors for summer, and they can be seen everywhere right now. The Cami in Pleat With Ruffle Neck from ASOS is another top I love in this color. This is a great blouse for a night out or dinner with friends.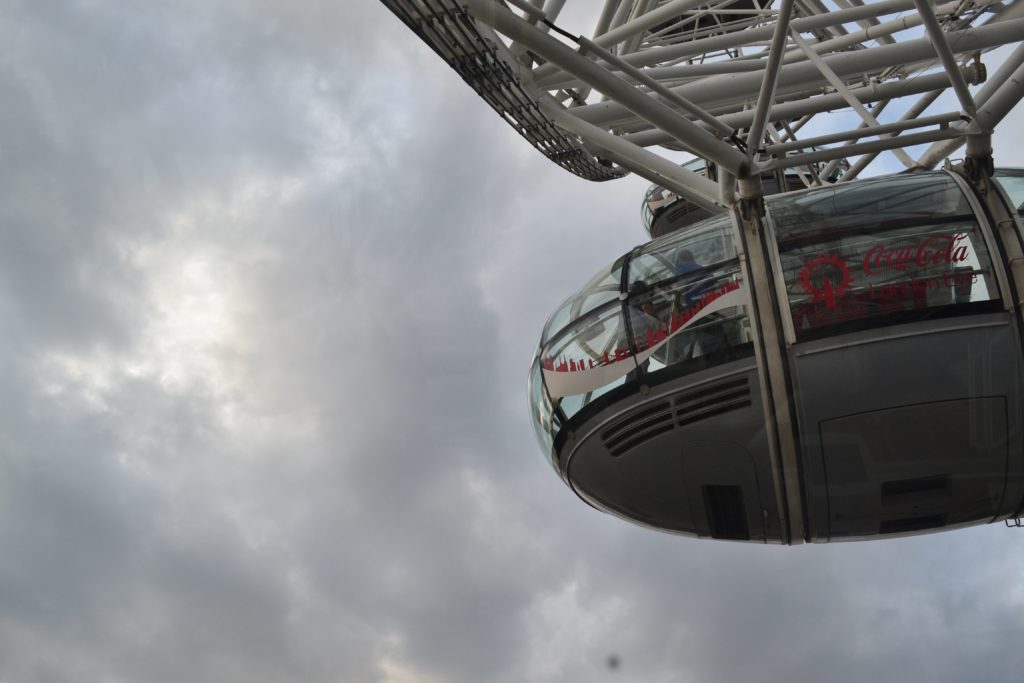 Another essential summer piece for me is a denim skirt. I have found myself in a denim skirt almost every day over the last few weeks. In this post, I'm wearing the Denim Low Rise Pelmet Skirt in Bleach Wash with Rips from ASOS. I love denim skirts because they are easy to throw on whether you're going to the beach or the store, and they dress up an outfit.
My essential accessories this summer include a hair scarf, sunglasses, a double buckle belt, and a fringe bag. I love a hair scarf because my hair is usually very messy in the summer, whether from the beach or just rolling out of bed. This accessory takes my messy bun from bedhead to cute beach bun. I also love this accessory because it can double as a neck scarf, which is a popular trend right now. My sunglasses are the Ray-Ban round metal sunglasses in gold/green, which I never leave the house without.
A belt is a great way to dress up any look and pull it all together. This double buckle belt helps to keep my blouse tucked in, and it highlights my waist. It also adds glamour to the look with its gold buckles. Fringe is my go-to when looking to add more detail to my look. I have been reaching for a fringe bag all the time lately because it brings a bohemian flair to my outfits, which is something I always like to incorporate into my personal style.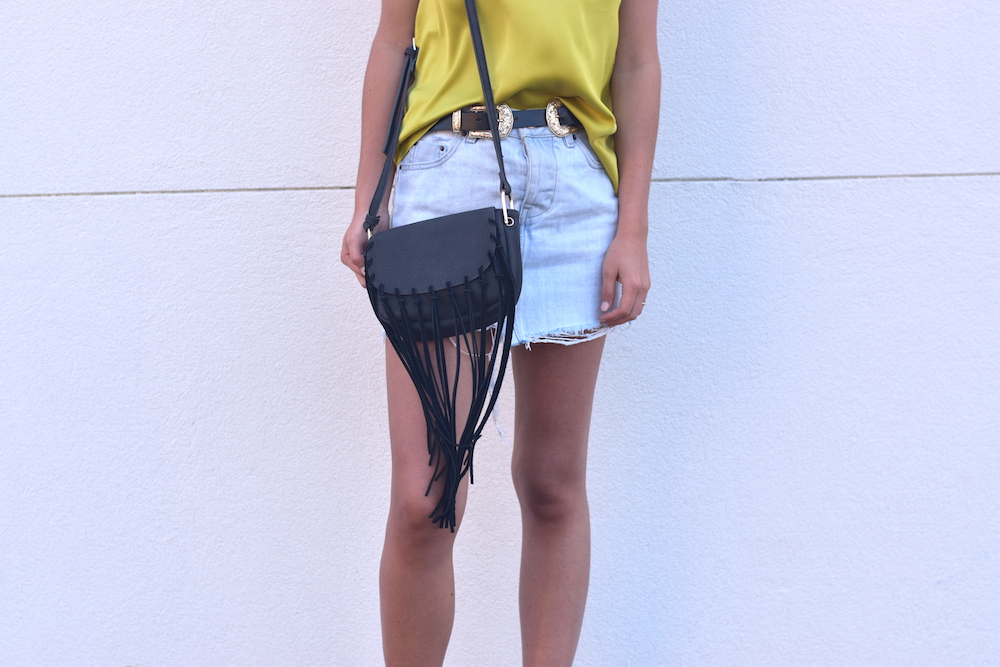 For shoes, there is one pair I can't live without this summer: my black slides. The black slides I'm wearing in this post are the London Rebel Flat Mule Sandal from ASOS. Black slides can be found anywhere right now, making it easy to pick up a pair. I love these sandals because they are comfortable, easy to throw on and add chicness to an outfit. This combination makes them my essential shoe for summer.
What are your summer fashion essentials? Let me know in the comments below.