It's summer! For me, that means time to head back to Connecticut after an exciting, yet busy, semester in Manhattan. Without a doubt, the summer season is my favorites in terms of fashion and accessorizing. My favorite staple clothing piece that should be in every Fashionistas' wardrobe, and in multiple colors, nonetheless, is the T-shirt dress.
This striped T-shirt dress is an absolute must for every Fashionista. It is comfortable, super cute, and can be dressed up or down, depending on the shoes and accessories you choose to pair with it. My dress came from Primark, but any striped T-shirt dress will do to recreate this outfit.
What's one summer accessory that no Fashionista can live without? A super cute pair of sunglasses! This pair of sunglasses from Céline is my go-to choice throughout the summer. They have a dark lens, perfect for protecting my eyes from bright sun rays, and also are a timeless style.
Have you ever left your house without your handbag? The one time I did, I felt completely naked. That is why a cute handbag is an absolute must, regardless of the season. Since backpacks are extremely on-trend recently, I decided to showcase one of my all-time favorite ones. This bag, from the U.K. brand River Island, was gifted to me by one of my best friends who lives in England.
Time is of the essence, or so they say. When your phone battery died after a long day of Facebook-stalking someone or taking countless selfies for Snapchat, how is a Fashionista going to know what time it is? That's why this Michael Kors watch is a must. It's stylish, sparkly, and tells you what the date is, which is a feature I use quite often, might I add. In the digital age, a watch is one accessory that many Fashionistas might not have at the ready in their closets. This Michael Kors watch is water resistant, which I love because sometimes I forget to take it off before getting in the shower, and therefore, don't have to worry that I ruined a designer watch mid-shampoo.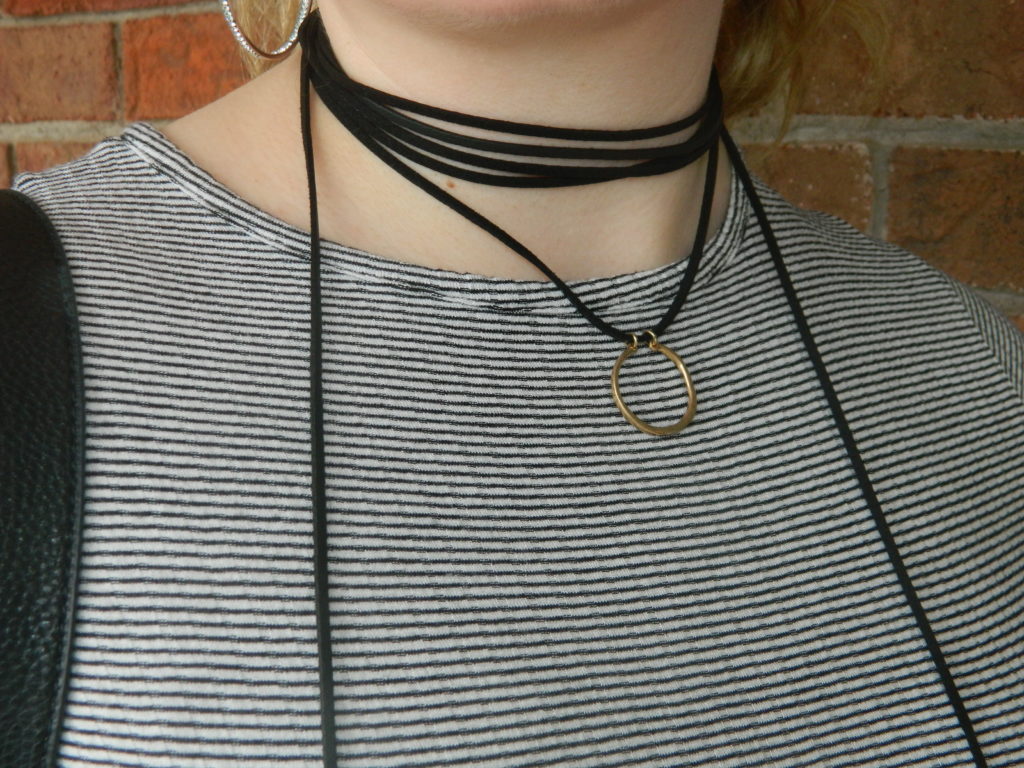 Whether it be on the street or in the pages of fashion magazines, it seems as if everyone nowadays is wearing a black wrap choker necklaces. Varying from the simple black velvet band to the more intricately designed ones, chokers are literally everywhere.
Last, but never least, we have the shoes. I chose to wear a pair of Sam Edelman sandals that I purchased from DSW. I love Sam Edelman, and literally any shoe he creates. Therefore, I was beyond excited to find these at DSW, and I had to integrate them into this outfit.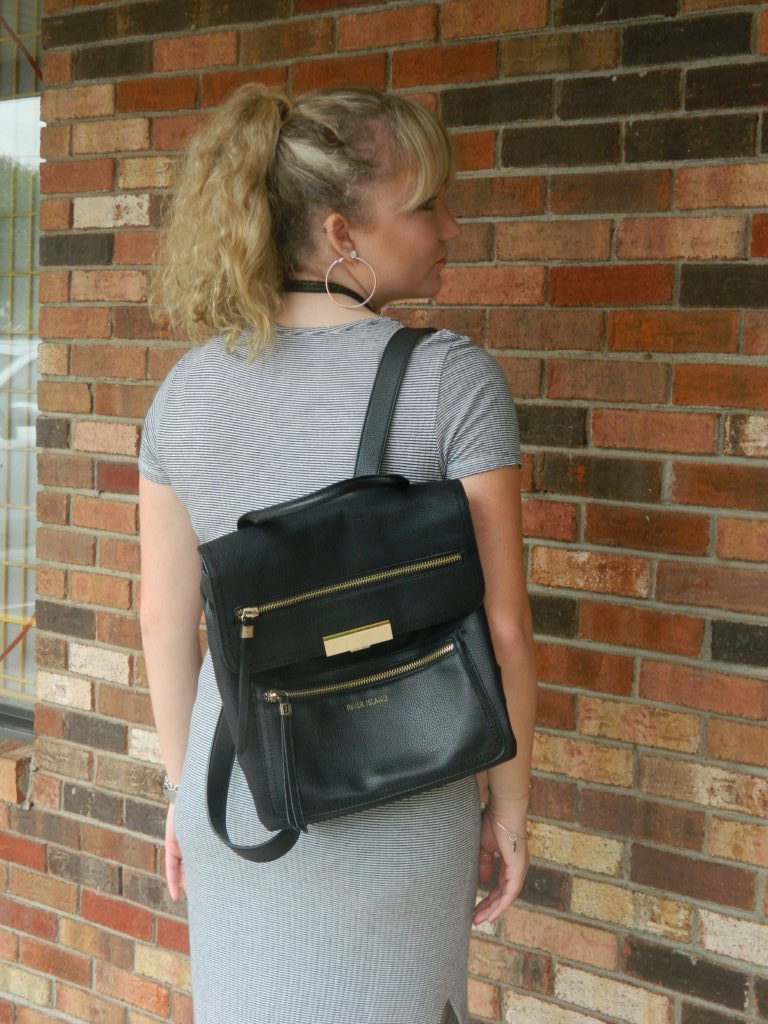 In the comments below, tell me what are your must-have fashion pieces for spring and summer?