A braid is by far one of the easiest ways to elevate any outfit or look that you are going for. They are so simple and quick, but they give off the appearance that you spent a lot of time and effort on your hair. This hairstyle can be worn day-to-day, at your job, or even at formal functions. By following these seven steps, you can elevate your look in under five minutes.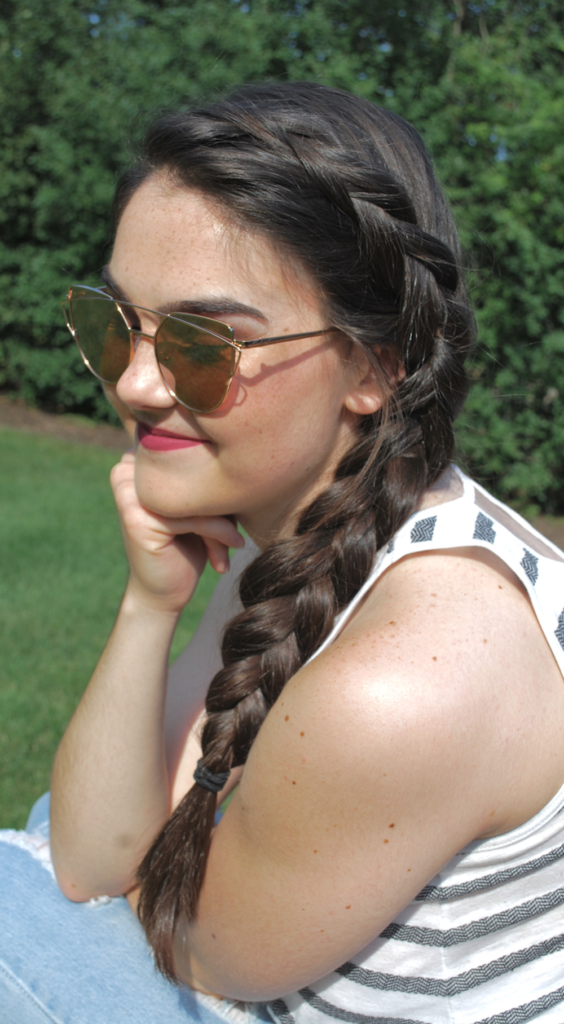 1—Brush out your hair. Brush out your hair to make sure that there are no knots. This will make braiding a lot easier and faster because you won't have to deal with tangles. Then, make a side part.
2—Add texture. There are numerous ways to add texture like teasing your hair, curling a few strands, or adding some product to it. When I do this hairstyle, I normally use dry shampoo to add some volume and then put texturizing spray in it. Normally, because my hair is so straight, it doesn't like to hold hairstyles. However, these two products help hold the braid throughout the day.
3—Divide your hair. Take a small portion of your hair by the front of your head and divide it into three even pieces.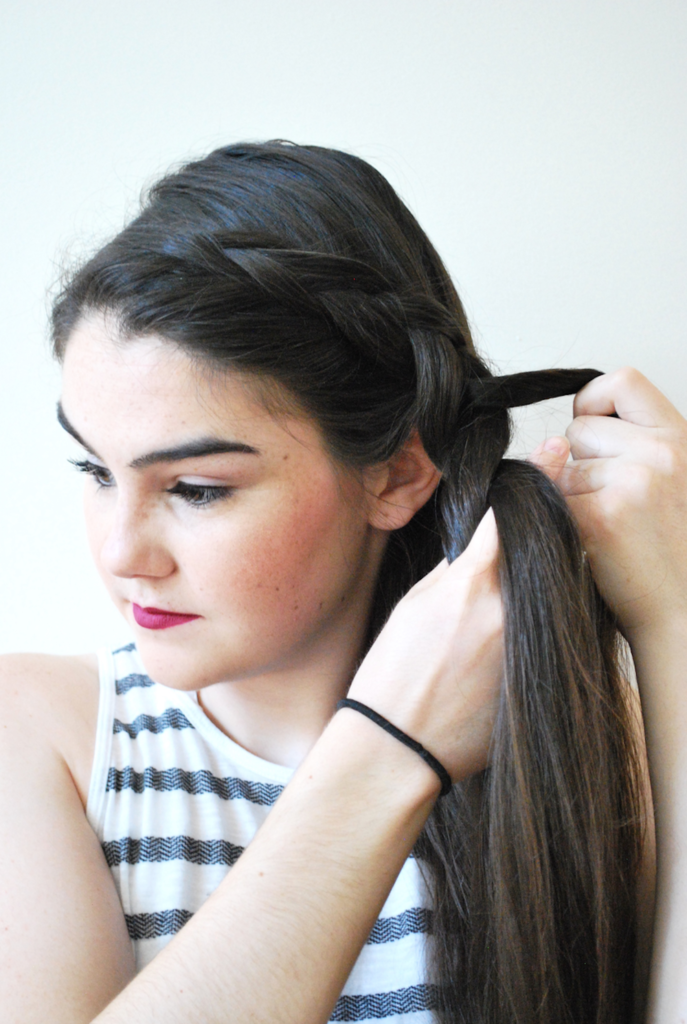 4—Start Dutch braiding your hair. A Dutch braid is actually pretty simple! To achieve the look you do a French braid, but instead of crossing pieces over one another, cross the pieces underneath each other. Make sure you are always crossing the strands under the middle of the three sections. As you braid, gradually take pieces of hair and add them to the three strands you created in step three.
5—Finish the braid. Once all of your hair is added into the braid, keep braiding, and then use a hair tie to secure your hairstyle.
6—Lightly tug of your braid. I like my braids to look a little fuller and relaxed. Starting at the top of your head, by your part, lightly pull on the pieces one strand at a time. Tug on the different sections until your braid looks as full and voluminous as you would like.
7—Hairspray your braid. This is optional, but spray some hairspray in your hair to ensure that it stays throughout the day.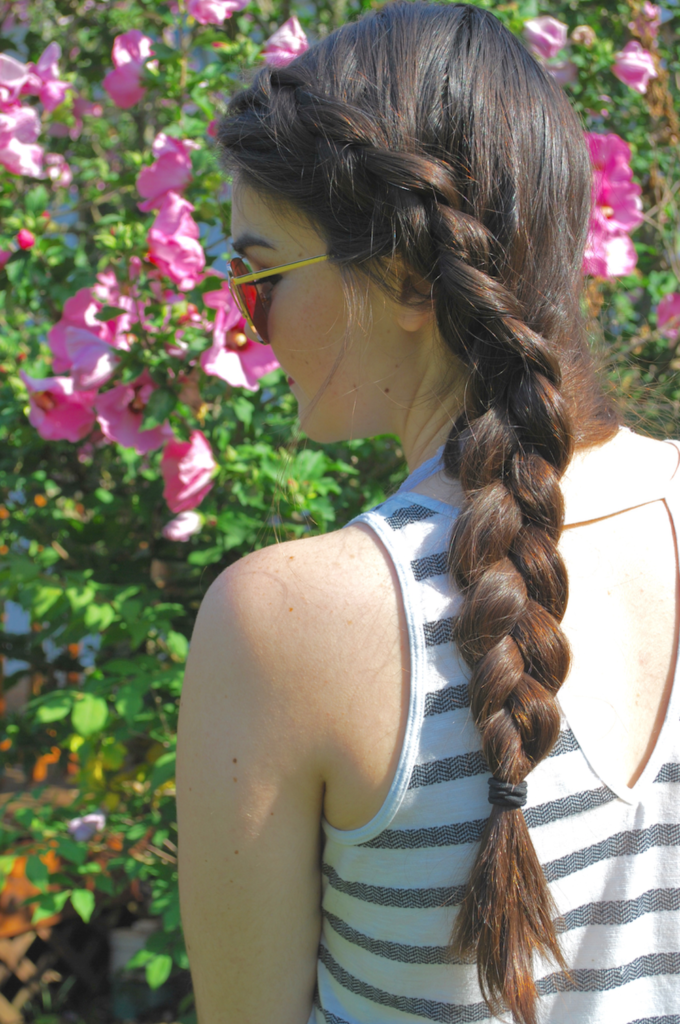 With seven easy steps, you can achieve this beautiful look! This hairstyle seems like you spent a lot of time on your hair when it reality it takes less than five minutes to do. Try out this hairstyle and show us how it looks by tagging us on Instagram @CFashionista!