When dreaming of the beach, I picture perfect hair flowing in the wind and feeling fresh and glowing. I don't know about you, but every time I go to the beach, I end up looking the opposite of what I envisioned except I do have a glow. Sadly, not the glow of sun-kissed skin, but instead the glow of sweat which isn't too pleasant. Here is my beach bum outfit that keeps me looking picture ready, yet also comfortable and not scared to get a little sandy so that I can soak up the last days of summer!
Let's talk comfortability. When you're lying or walking on the beach, you need something easy and breezy. I picked up this super bright and colorful T-shirt from the men's section of Marshall's. I wanted my shirt to be comfy so figured the men's size might give me the room I desired. A shirt with a vintage look featuring an older band or old logo always looks very unique. When someone sees it they can never be sure whether you paid money for it or if you stole it from your mom's clothes from college!
Also for comfort and control over easily tangled post-ocean hair, an easy top knot or messy bun is the way to go! It keeps the hair out of your face while still looking put together!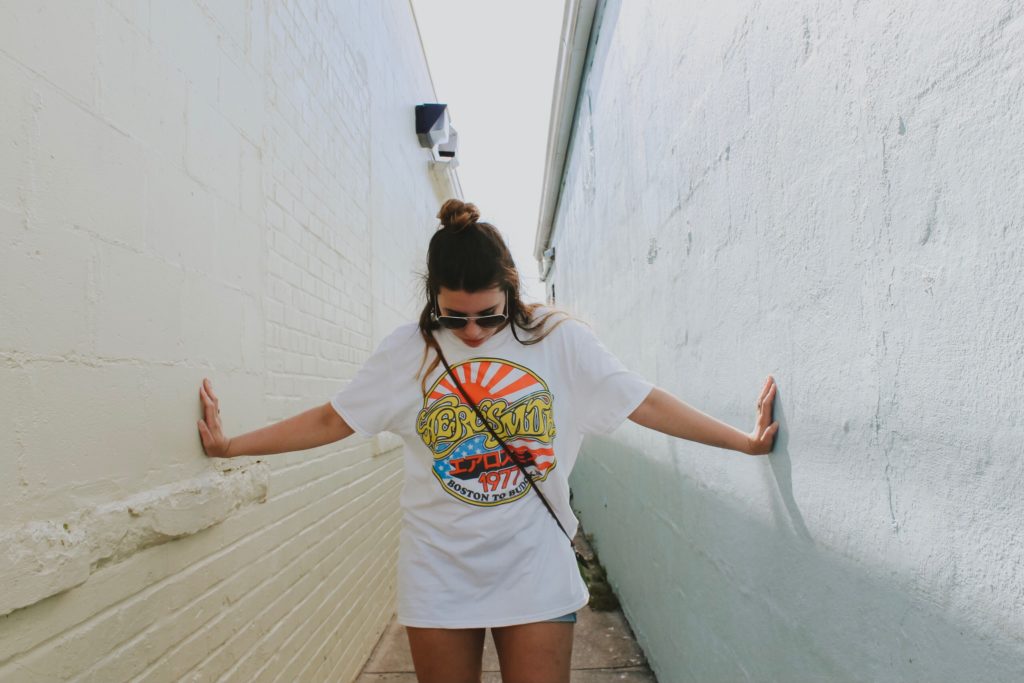 It's also important to take breaks from laying by the ocean. The only way I wasn't drenched in sweat was by finding some shade in between buildings of the boardwalk. I definitely broke a sweat playing skeeball, but at least there was air conditioning. Of course like your mother would say, lots and lots of sunscreen!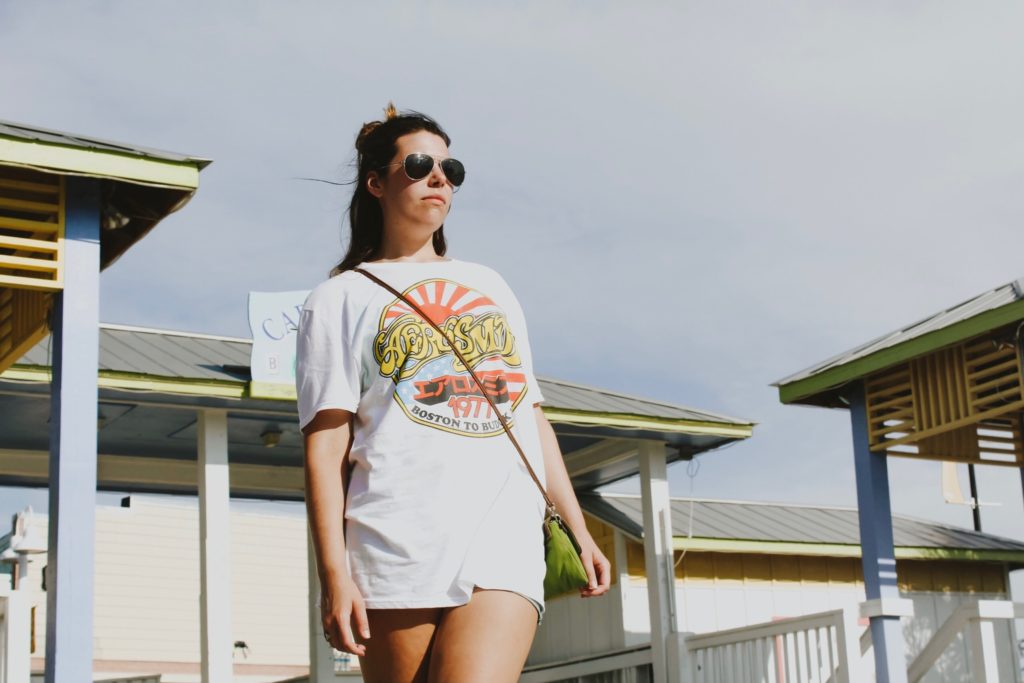 During the summer, you need to at least enjoy the beach one day before you go back to loads of school work and activities! Even though once you leave you will probably feel sweaty and gross, the fun with friends and cool pics by the ocean will make it all worth it!
Even if the ocean is not easily accessible to you, find a lake or pond nearby! Don't forget to share your beach day looks with us by tagging @CFashionista!