Picture this: your alarm clock on your phone rings. You open your eyes and glance out the window to see frost on the leaves outside your window. School time is about here, and with it, cooler weather. Even though I despise the cold weather, I love to dress for it. One of the most exciting parts of the day for me is choosing what to wear and how I am going to accessorize it. After all, what better way to motivate yourself to get up for class on a brisk morning than a cute outfit and some coffee?
First things first, I choose a few base pieces. For example, I have a staple pair of jeans I love to wear that match basically everything and also look great on. Feeling confident in what you wear is important because if you feel confident and comfortable it will show. Next I move to what top I will wear, and usually, I reach for a long sleeve T-shirt or sweater for the chillier mornings.
The next step is one of my favorites: accessories! Though I tend to have more of a simple style, a bold bracelet or earrings can sometimes be just enough to give that extra element of excitement. I chose to wear a glitzy headband for this shoot, not only because it perfectly matched my outfit but also added a little more personality to this look.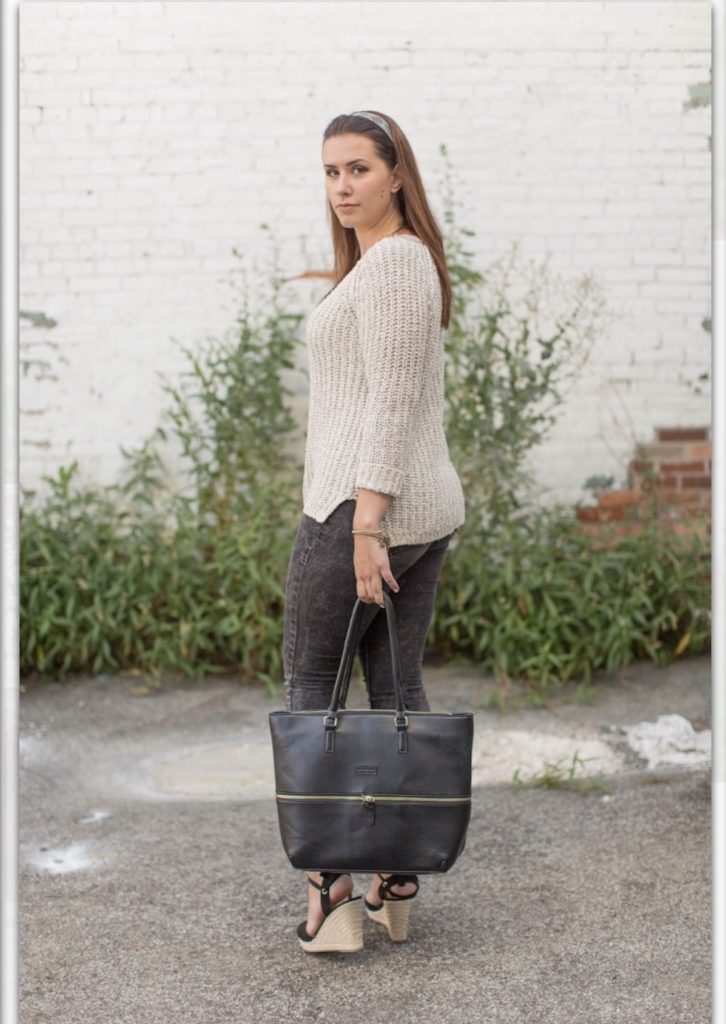 Lastly, I love to switch up my shoes. These new babies are one of my favorite pairs and are perfect for transitioning into the fall season. Wedges are cute and give a little more height, creating the illusion that your legs are longer. The great thing about shoes is that you can switch up your look simply by switching to a different pair! Putting on some booties can instantly make your outfit a little warmer for the cold weather.
What are some of your favorite back-to-school style tips? Let me know in the comments below!