Summer break is time to hang out with friends, explore new places, and go to as many concerts as your wallet will allow. This also means that music festival season is here, which calls for bold prints, lots of glitter, and chunky sandals. You can throw on your wildest, most creative outfit and look festival ready. So now that we have festival fashion down, what does one wear to concerts? Concerts are a time to wear your most edgy and daring outfits. You can finally wear those heels hiding at the bottom of your closet and that body-con dress you knew you'd never wear but couldn't resist buying. You can combine your favorite jeans with a fun pair of heels and call it a look.
Below are three looks I've complied that are perfect for any concert.
Outfit 1:
An oversized denim jacket has the ability to make any outfit cool and trendy. When paired with this black pinstripe minidress, the two give off major 90s vibes. I paired them with this unique purse made of 45 records and black ankle sock booties for the off-duty model look.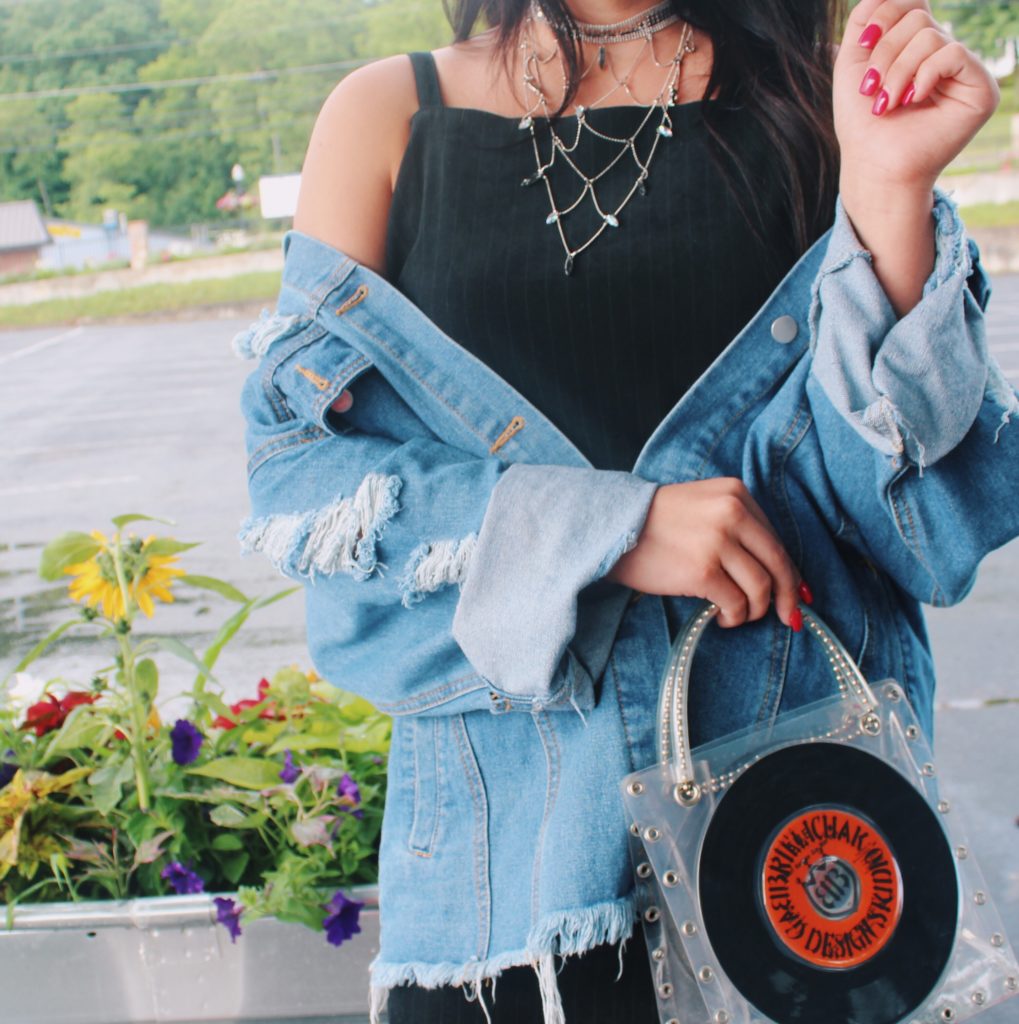 Outfit 2:
The duster coat is a trend celebrities have been loving over the past year. Throw one on over jeans and a T-shirt or even a cocktail dress to create an effortlessly chic look. Here, I paired the coat with a plaid minidress and lace pumps, a look that can go from day to night with just a quick change of shoes.
Outfit 3:
For the jeans and T-shirt kind of girls who just want to amp it up a little bit, this suede fringe jacket is perfect. Pair it with bell bottoms for a 70s vibe, or a lace bralette with chokers for a trendy and comfortable look.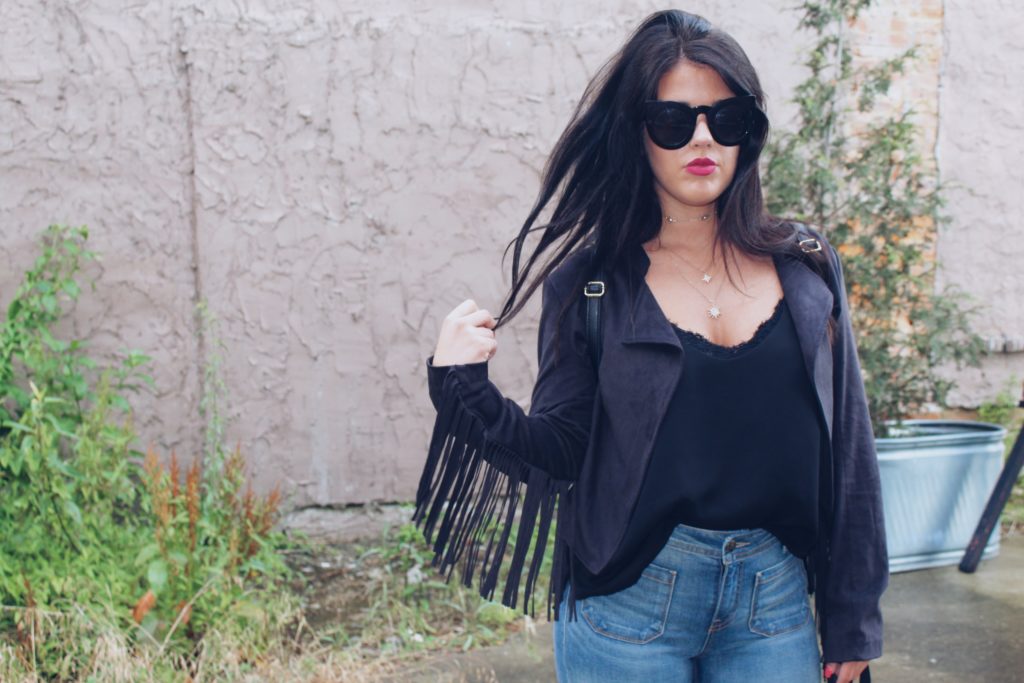 So there you have it: My three basic-without-being-basic concert outfits. From the oversized denim jacket and the celebrity-loved duster coat, to the 70s suede fringe jacket, any of these looks is perfect for your next concert.
How do you dress for concerts? Give these looks a try and show us on social media! Don't forget to tag @CFashionista.