Makeup is fun to play with and experiment with, but you don't always want everyone to know you are wearing it. Sometimes, like for work or school, you just want something light and fresh that will highlight your best features and cover up any you aren't as big of a fan of. The "barely there" makeup look can be a go-to all year long, and it is perfect for whenever you are in a rush. Here are several tips for achieving this simple, flawless look for yourself.
1—Use your fingers. The most unappreciated makeup tool, your fingers, are great for "barely there" makeup looks. The warmth from your fingers blends products more flawlessly into your skin than any other makeup brush. Plus, you can get your makeup done a lot faster!
2—Don't apply foundation everywhere. It can be tempting to just blend your foundation all over your face when you want to cover up imperfections, but try to shy away from that because it can look like you have caked on your makeup. Instead, apply only to any problem areas. Have some acne or acne scars on your chin or forehead? Dab your foundation lightly just on those areas.
3—Use cream products instead of powder. A powder can easily be spotted on the face by makeup experts or rookies. Instead, go for cream or liquid products. To add some color and dimension, use a cream bronzer lightly around the perimeter of your face. To add some glow to the top of your cheekbones, dab on a liquid highlighter with your fingers.
4—Match your cheek and lip color If you want to add some color back to your face, multitask and use the same color on your cheeks and lips. When the two match each other, it looks like more of a natural flush to the face. Take your favorite Your Lips But Better lipstick and dab it onto your lips. Then dab a little on your cheeks and blend it out.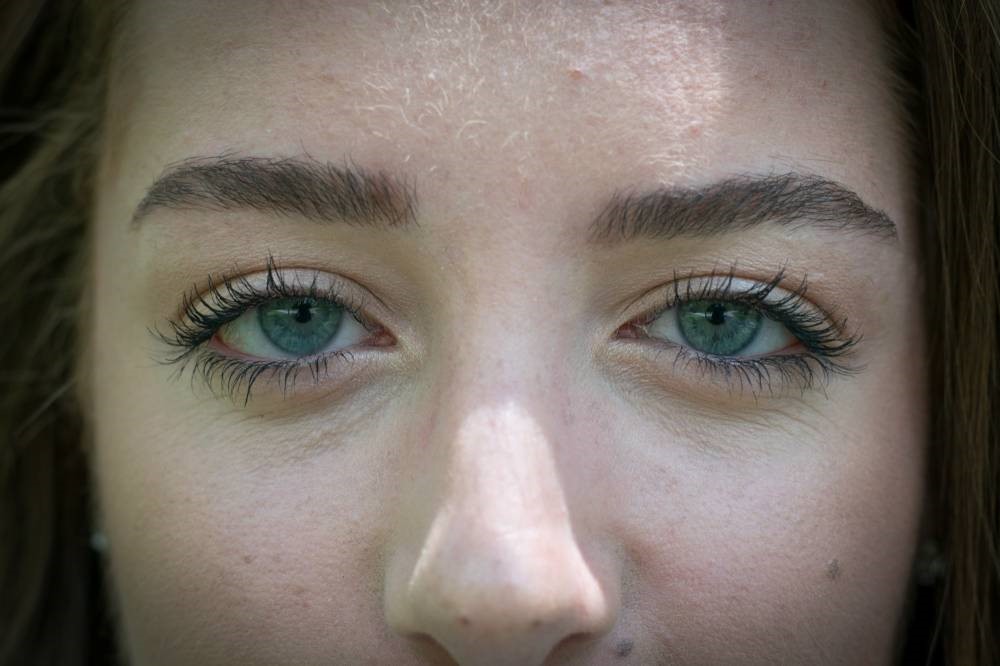 5—Use a lengthening and separating mascara instead of a volumizing one. I never skip out on lashes when I do my makeup. I think it adds the biggest difference, but it can look so natural. To keep with the "barely there" theme, hold off on your super, extra volumizing mascaras and opt for a mascara that lengthening and separates instead. This will brighten up your eyes and make them not look too intense.
What are your favorite "barely there" makeup products? Comment below!