As the weather starts cooling down, it's time to ditch those glowing bronze summertime looks and opt for something deeper and more appropriate for fall. Here are a few of the makeup trends spotted on all the runways during F/W 17 Fashion Week, and how you can rock them.
1—Metallic lids. A popular look in F/W 17 was to swipe metallic eye shadow all over the lid. Common colors for shadow were jewel tones, such as burgundy, navy blue, and emerald green, similar to the Pantone Fall 2017 Color Scheme. This palette from NYX has a great mix of matte and shimmery shades in a variety of fall colors. My favorite way to wear this trend is to apply a metallic shade in the center of the lid with a wet eye shadow brush or my finger, and then diffuse it with a matte shade in the same color tone with a fluffy blending brush.
2—Vampy pouts. Models in wine-colored lipsticks made an appearance at several F/W 17 shows, such as Marc Jacobs and Valentino. This Maybelline lipstick was even used at Alice & Olivia's runway show. Maybelline's Color Sensational the Loaded Bolds in the shade 'Midnight Merlot' is the perfect mix of red and purple. I know this lipstick will be a staple in my makeup bag all fall and winter.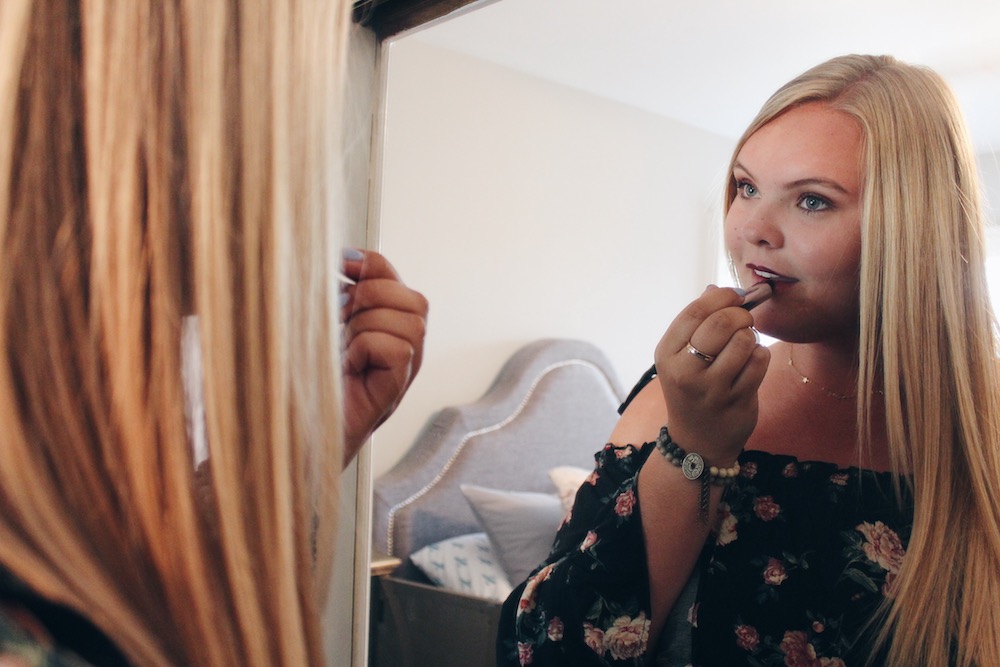 3—Dramatic lashes. The final trend seen all over runways this season was dramatic lashes. Twiggy-like lashes were seen at runway shows like Jeremy Scott and Chanel. The best way to achieve dramatic, doll-like lashes without the hassle of applying falsies is by applying a few coats of mascara. The Haute and Naughty mascara by MAC has two wands in one, perfect for achieving that dramatic lash look. The purple wand is great for your top lashes because the wand is much bigger, and the pink wand, which is thinner, is awesome for elongating and separating bottom lashes.
Which fall makeup trend are you most excited to try? Let me know in the comments below!