Those dreaded back to school signs are starting to appear everywhere and your first reaction is probably the constant flinching from the money signs flashing in your brain. While getting ready to go back to school usually means buying expensive textbooks and figuring out how many loans it takes to be in forever debt, dressing for a new semester doesn't have to be added to your financial build up.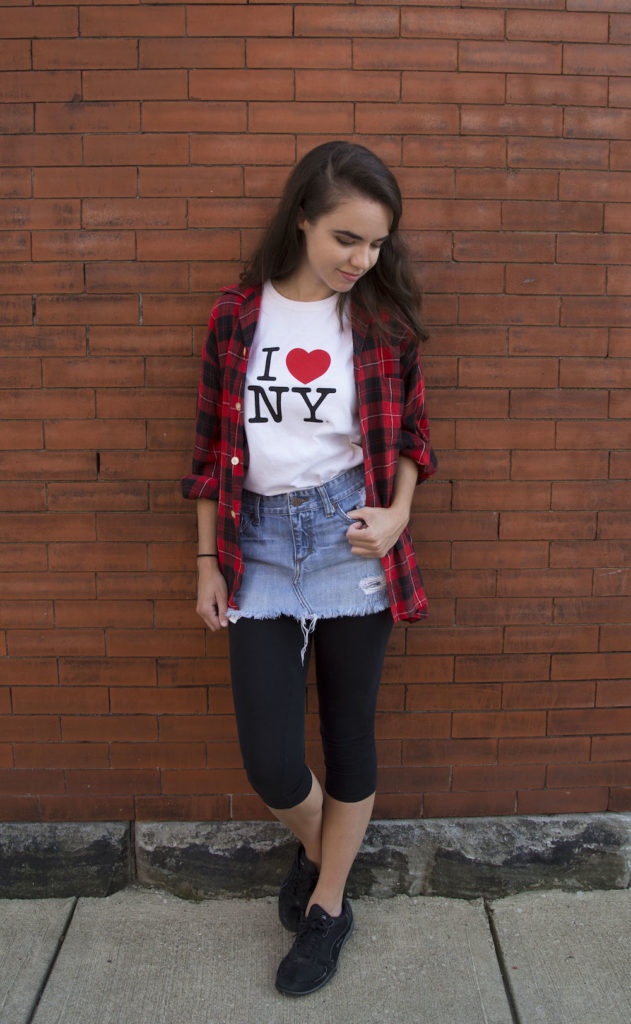 What… what… what… Macklemore shouldn't be the only one getting deals at a thrift shop! These stores can be packed with fashion trends that you can't find cheaper anywhere else! You can find popular store label pieces for half the price! Just pair it with any kind of vintage brand to get your own personalized look.
Flannels have become my ultimate weakness over the past years, and every single one that I own has come from a thrift store—more specifically, from the men's department! My personal style finds me constantly in the men's section of the store where I believe the best deals can be found. The material is usually much more comfortable and looser, more preferable than the noodle tight fit that you can find on many of the women's flannels on display.
I found my red flannel in perfect condition on one of the racks for only $5.99! Any flannel can't be finished without pairing it with a graphic T-shirt which I found here for a smashing bargain of $1.99! It was also a bonus because who doesn't love New York?
My denim mini skirt was from Abercrombie and Fitch for only $3.99! This was definitely a steal! A mini skirt like this can go perfectly with any kind of leggings or tights which can give it an edgier look.
My favorite pair of Sag Harbor wool shorts comes from the thrift shop as well, with a price of also $3.99! These shorts are great because you can dress them up or dress them down. Here they're displayed with a graphic T-shirt for a casual look. You can dress it up by pairing it with a fancy, solid color top if preferred!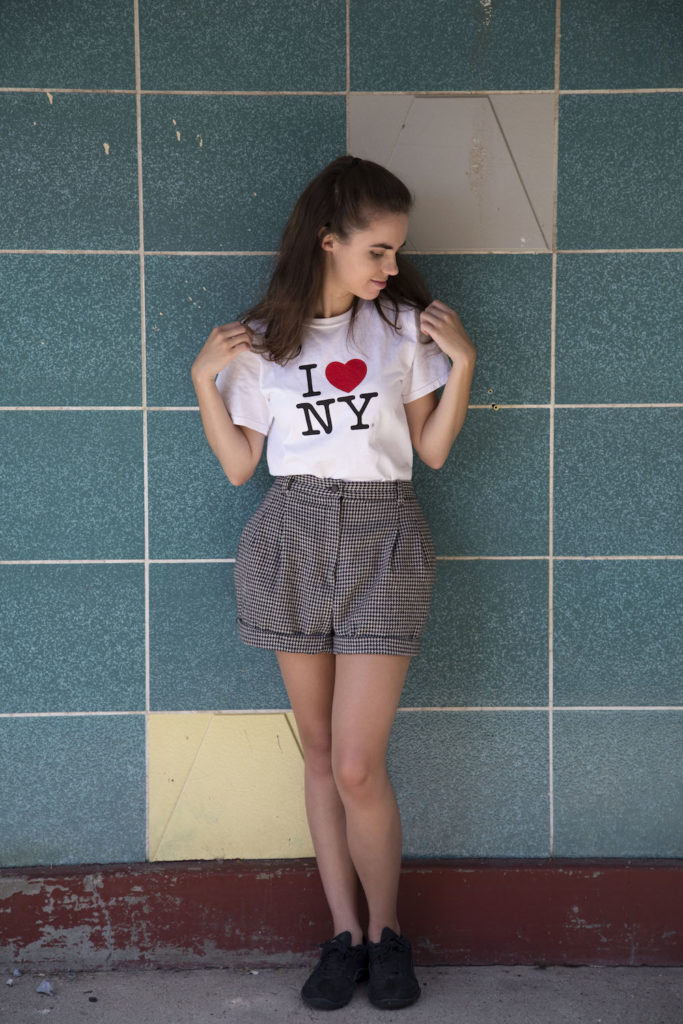 Turns out you really only need 20 dollars in your pocket!
Find any other thrift shop deals as good as these? Let me know in the comments below! Or show us on social media! Remember to tag @Cfashionista.