The wicker basket is no longer solely reserved for Sunday farmers' markets. It's now one of the hottest accessories of the season. This extremely charming item has been a key piece in the wardrobe of many celebrities and bloggers as of late. So, you may be wondering; how do I pull off this trend like Jane Birkin or Brigitte Bardot?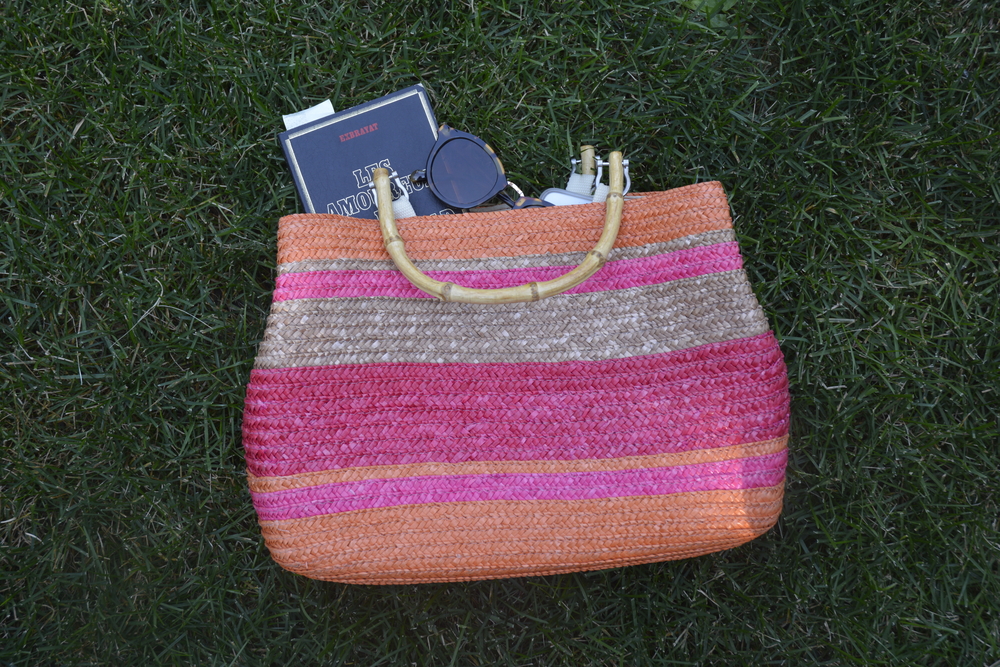 The first step, clearly, is finding the perfect basket. There are many options out there, but the ones that many of Instagram's globetrotters carry are usually pretty pricey. Luckily, there are lots of affordable choices that are still extremely fashionable, functional, and perfect for the summer heat.
But how do you wear this accessory without looking like a toddler at a tea party? That's easy! The straw basket can be worn in a variety of ways. It goes well with feminine tops, which you can then pair with jeans or a skirt. It also complements flowy dresses and casual sandals. Feel free to choose a basket with color, as it's always nice to liven things up and add a pop of color to your look.
The ideal wicker basket can be used for so many occasions: a day out shopping with friends, a sunny beach day, or even a night out. Make sure to pick a bag size that's comfortable for you, so that it allows you to easily fit all your necessities.
Picking out the perfect summer bag can be difficult, but the affordable, chic, wicker basket makes the choice so much simpler; all while allowing you to feel like a movie star lounging on the French Rivera!
This is my favorite summer accessory! Is it yours? Show us how you'll be wearing your wicker bag on Instagram by tagging @CFashionista.