Even though September is full of changes, adjustments, and growing schedules, it's important to enjoy what free time you have. Personally, I love to watch—well, binge-watch—my favorite shows. Though not maximally productive, I believe that entertainment and storytelling are such significant parts of culture. You can gain a lot from decompressing with a sweater, a warm blanket, and a Netflix subscription. The following shows are my personal picks for chilling out while also getting into the spirit of fall.
PHOTO: Anna Coke
1—Gilmore Girls
When it comes to fall television, one of the first shows on my mind is always Gilmore Girls. The little town of Stars Hollow is the epitome of cozy—even when flowers are in bloom and the sun is shining. The tight-knit relationships of all the different characters mixed with a seemingly old-fashioned setting make for the perfect hot cocoa binge-watch session (with a cute mug, of course). Plus, Rory's trials and tribulations with friends, school, and relationships often offer some pretty sound real-life advice.
PHOTO: Rachel Zuckerberg
2—Stranger Things
Second is the best, right? Stranger Things is the perfect addition to this list for a multitude of reasons. Not only is the show literally set in the fall of 1983, but the '80s music, fashion, and overall vibe easily put the viewer in a mood most naturally paired with fall months. With season two set to premiere late this October, now is a better time than ever to put on some snuggly tacky socks and binge-watch. Stranger Things may be hyped-up to no end, but the hype is very much lived up to.
PHOTO: Jordyn Wissert
3—Master of None
If you're a fan of laughing in general, then there is no reason why this Netflix-original shouldn't be on your to-watch list. Comedian Aziz Ansari and writer Alan Yang, the creators of the show, never fail to deliver hilarious moments without traditional set-ups and punchlines. Master of None is clever, charming, and straight up funny: the perfect combination for back-to-school viewing. There's also something about the New York City setting that always makes me feel transported and inspired.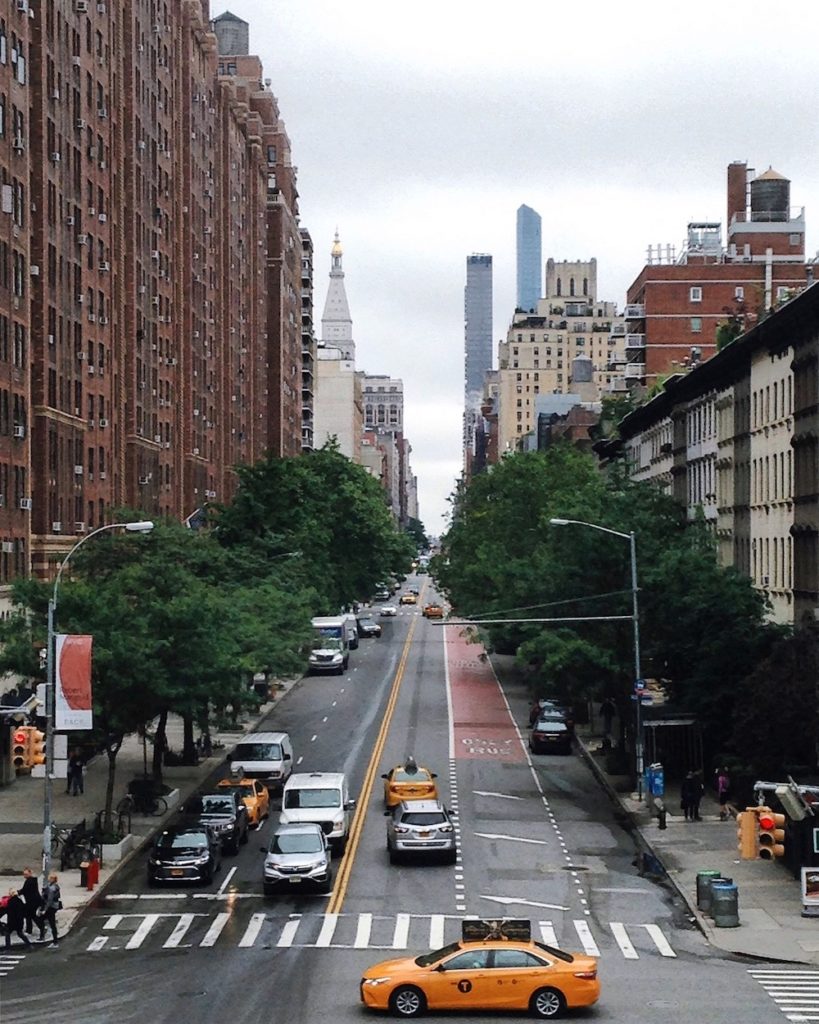 PHOTO: Kelly Rogowski
4—The Vampire Diaries
Much like Gilmore Girls' town of Stars Hollow, The Vampire Diaries' setting of Mystic Falls provides a quaint small-town atmosphere that complements snugging-up this season. Of course, it goes without saying that the fantasy world of vampires, werewolves, and witches screams "Halloween." Additionally, the outlandish drama of TVD's core group of high schoolers often helps to distract me from any of my own problems or anxieties—even if just for 45 minutes.
What's on your to-watch list for this season? I'd love to read your suggestions in the comments below! If you're searching for other ways to get into the fall spirit, check out college fashionista's Pinterest mood boards.
Featured photo by Jordyn Wissert.