Corsets have been around since before the Middle Ages. At the beginning of its history, corsets were made of fabric, stiffened by glue, and supported by boning made of whalebone or metal. Women were secured into the corset either by lacing or hooking up the back of the corset or up the front of the corset, sometimes both. The purpose of corsets at the time was to narrow the waist and support the breasts. This created the much desired, even to this day, S-curve or hourglass figure that represents femininity.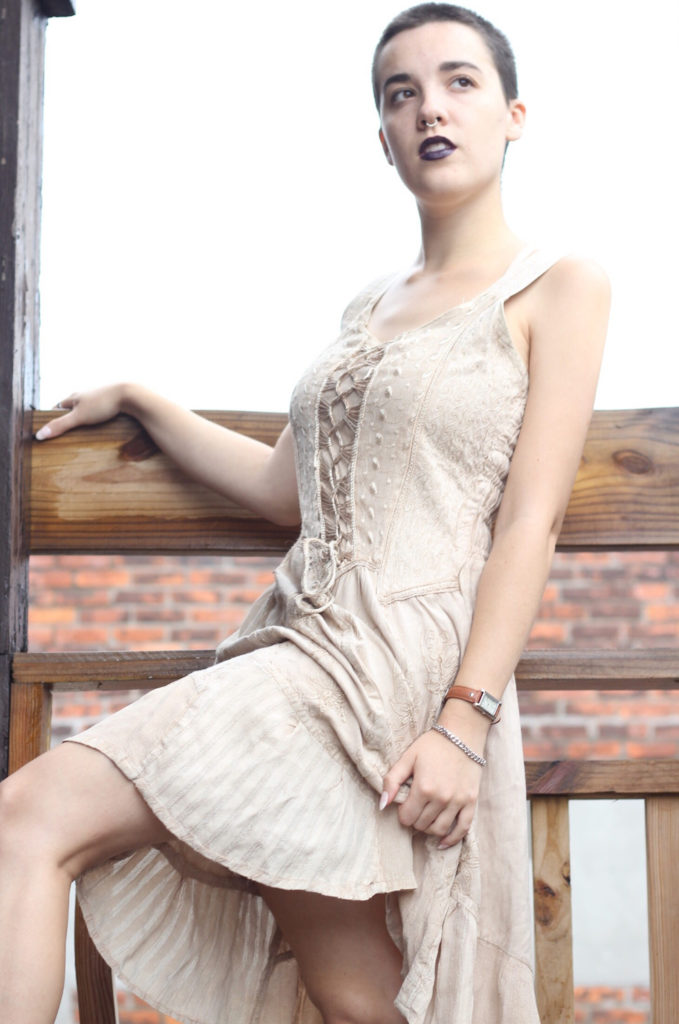 PHOTO: Natalie Miller
However, these corsets caused a lot of health problems among women such as frequent fainting due to inability to breathe and displacement of organs as well as infertility as a result of the development of endometriosis.
It wasn't until the 1920s that corsets began to loosen their form when straight silhouettes became more fashionable. No longer were corsets designed to create the tiniest waist possible. Instead, corsets were designed to flatten the curves on a woman's chest and hips to create a more boy-like figure.
From there, traditional corsets appeared to slowly lose their following as Spandex shapewear grew in popularity with its promise to subtly mold the body without the discomfort and decreased mobility of previous styles. Corsets were no longer expected of women and began to only be a staple of runway shows and lingerie.
Until recently, only fashion icons such as Madonna and Kim Kardashian could be seen wearing a corset on the street, but with the new structure of corsets today, the trend is beginning to be seen more and more on everyday women.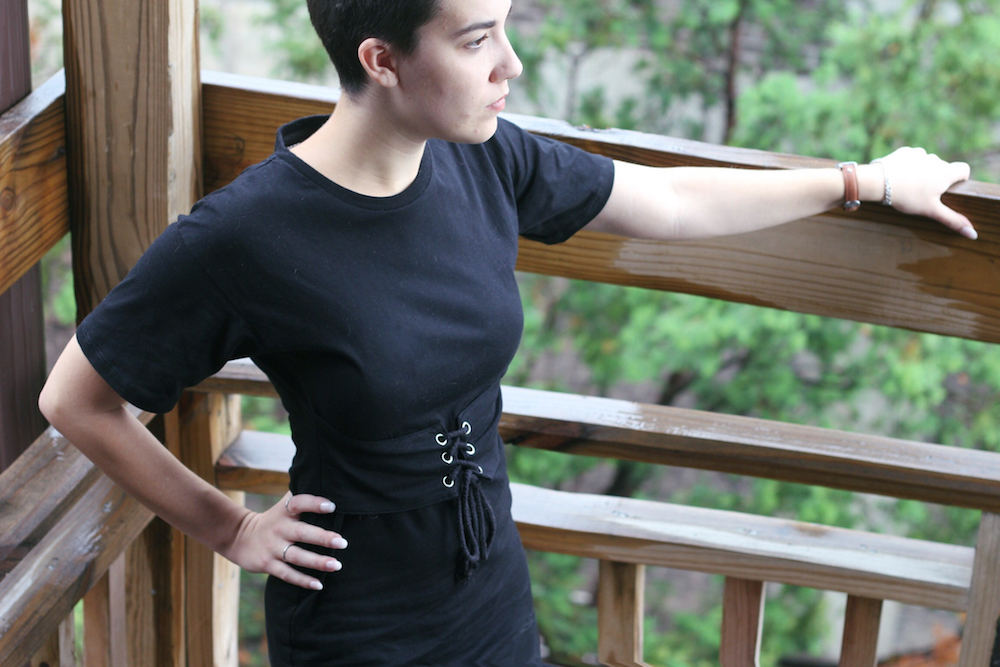 PHOTO: Natalie Miller
These new corsets no longer attempt to mold women's bodies into unnatural shapes. Instead, they aim to highlight parts of the body that women feel proud of. The new style prefers looser fits and flowing fabrics over constrictive boning and stiff textiles. The lacing is often seen around the waist of T-shirts and dresses, which can be easily styled with some modern accessories to keep from looking like a historical actor on your way to class. The corset trend has also been popular in the form of belts, which can be added over any basic top or dress to add a little detail and highlight the waist.
Whether this new corset trend will stick around for more than a season or fizzle out when the next trend comes around is hard to tell. Nonetheless, it is definitely a trend to play with as the old fashion staple joins the modern era.
How would you wear the modern corset trend? Let us know in the comments below or show us on social media. Don't forget to tag @CFashionista!
All photos taken by Natalie Miller.