Denim is a thing right now. I just moved to New York and I have never seen such a variety of denim in my life. Below, you can find the four denim pieces everyone should add to their collection.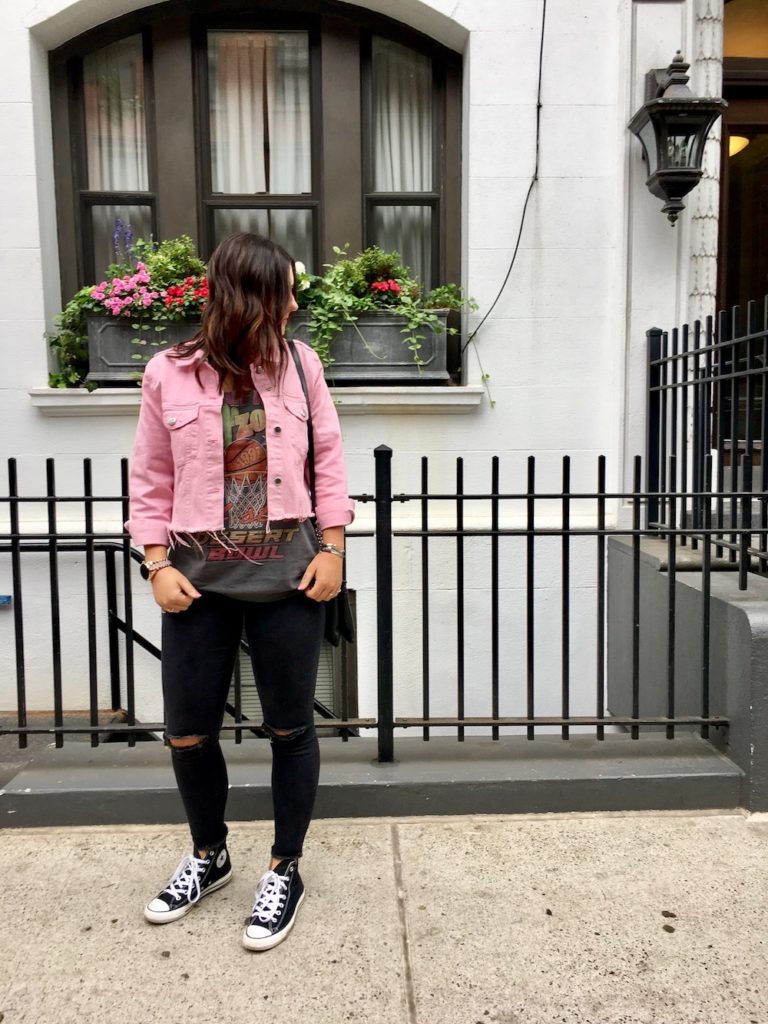 The Denim Jacket
I will say, I believe that everyone should have a denim jacket hanging in their closet. Adding a denim jacket can give any outfit a little personality. This pink denim jacket is my life. I try to justify wearing it with almost every outfit I put together. Denim jackets do not need to be boring or basic by any means. I do feel it is important to buy trendy pieces that are timeless or that can be paired with multiple pieces in your closet. With denim, there are so many options, colors, cuts, fits etc. To me, this pink denim jacket shouts personality and that is what is I focus on when I get dressed every morning; that I am staying true to who I am.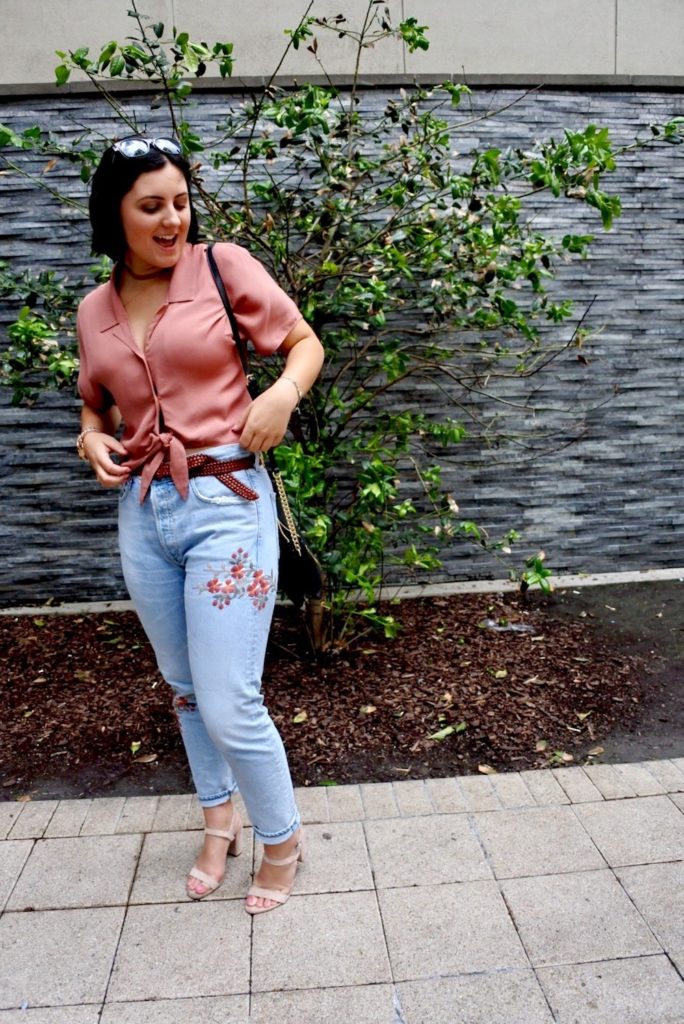 The Boyfriend Jeans
Boyfriend jeans are just like having a boyfriend without really having a boyfriend. They are fun and yet still give you comfort and support. It took me a while to hop on this train, but once I found the right pair, I was instantly hooked. I am in love and will probably never let them go. If you're anything like me, you tend to stick with the styles and brands you love. I always wear (and by always, I mean rarely because I would rather wear yoga pants) dark denim with a skinnier leg. I made the jump to these boyfriend jeans mainly because of the stitch work on the side. It's like the dark eyes on that cute boy—it really is the little things that make your heart stop. These little flowers, I am sure, were added just to give them that little something special; the perfect spark.
The Oversized Overalls
I almost made it out of the store empty-handed, but my mom was like, "you really do need those." I looked down at these oversize light wash denim overalls and was like, "I look like a mom." Granted, I set myself up for that look when I paired it with my Birkenstocks, but that's a price I am willing to pay. I am all for comfort. I could sleep in these. The denim is so incredibly soft, and when I want them to be trendy and look a little nicer, I will grab my mules as I run out the door.
The Denim Skirt
A denim skirt is a must-have. What I love the most about denim skirts is they can be so simple, yet very trendy. What I look for in denim is a little trim or closure that will add to the personality of the garment, and for this skirt, it was the buttons that grabbed my attention.
What denim pieces can you not live without? Let me know in the comments below!