Who ever said patches were just for Girl Scout days? You may remember this fun, quirky trend from the '90s and have probably noticed its latest resurgence in the world of high fashion, including lines by designers such as Gucci and Raf Simons. Patches are the fun loving addition to any outfit that could use more personality. Stylists suggest the best way to style these guys is to not go too over the top, and keep the rest of your outfit on the simple side to avoid clashes. This look is perfect for the outdoor music scenes of summer or as an added touch of spunk to any casual du jour fashion guru's outfit.
Even though there is an enormous range of clothing with patches already on them in store, it's additionally appealing to personalize your existing wardrobe yourself. A DIY has never been easier with the availability of iron on patches or even a simple sewing kit to reinvent clothes you had disregarded. (Bonus: you'll never have to experience an awkward run-in with someone in the same clothes).
Styling Your Patches
Here are some ways I chose to style my patches.
For my first look, I styled this amazing embroidered jacket with a plain white bandeau and a deep red embellished wrap skirt.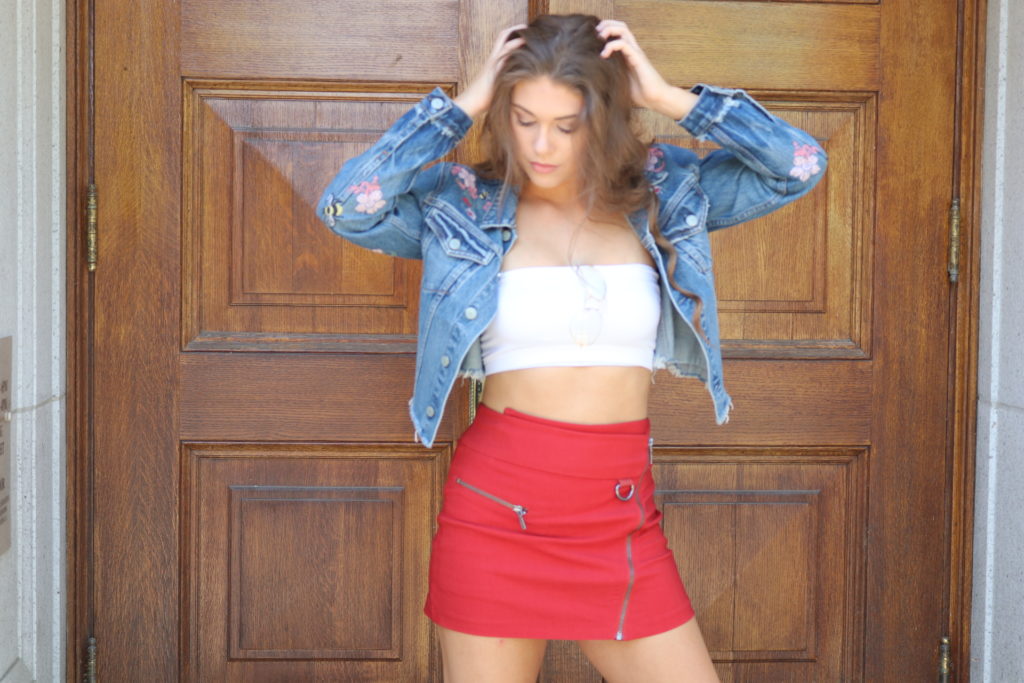 Next, I chose to style a loose white T-Shirt with an embroidered pocket with a laced up black skirt and added a pair of thigh high boots for some serious attitude.
For another look, I combined these funky denim shorts covered in alternative patches and rips with a plain white T-shirt and a colorful bandana.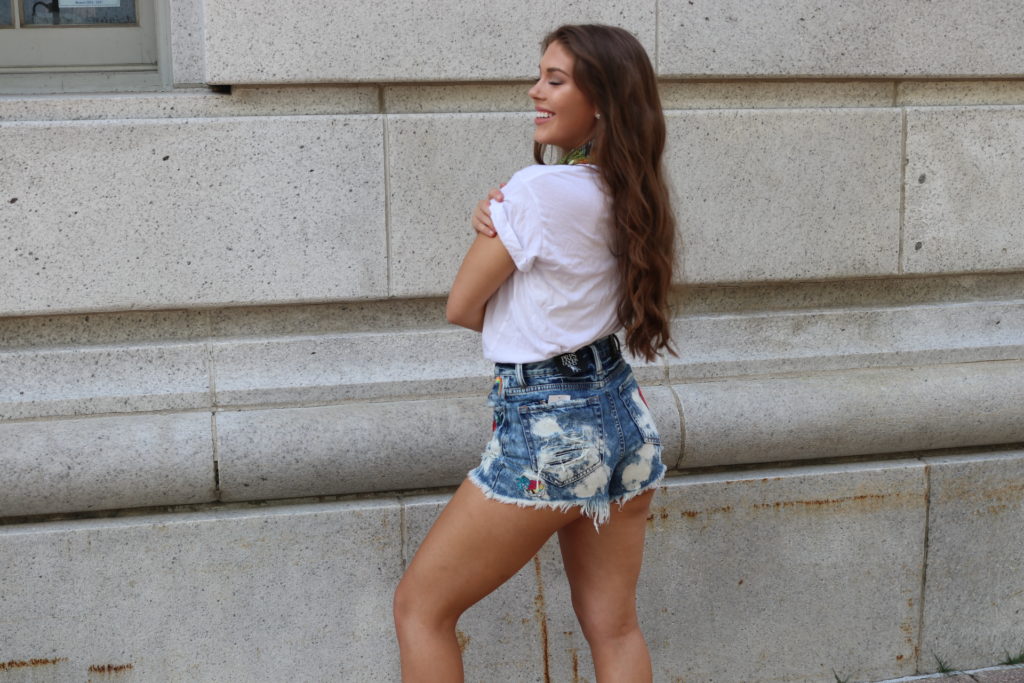 Lastly, I styled these decorative patched boyfriend jeans with a white bodysuit and some camouflage patterned Vans for a more laid back vibe.
At the end of the day, no matter how you style them, these embroidered patches will be sure to set you apart from the crowd.
The combinations with this trend are endless and certainly something we can't wait to play around with even more. Let us know how you will be wearing the patch trend this season. Show us on social media, and don't forget to tag @Cfashionista!