We all remember the insane choker hype of last summer; it was almost impossible to avoid giving into the wildly popular trend. Personally, I owned every variation of a choker one could have, oversize fabric chokers, dainty chains, and everything in between. We've reached summer '17 and the choker has been exhausted. We need a new jewelry trend. In place of neck candy, statement earrings are the latest must-have accessory.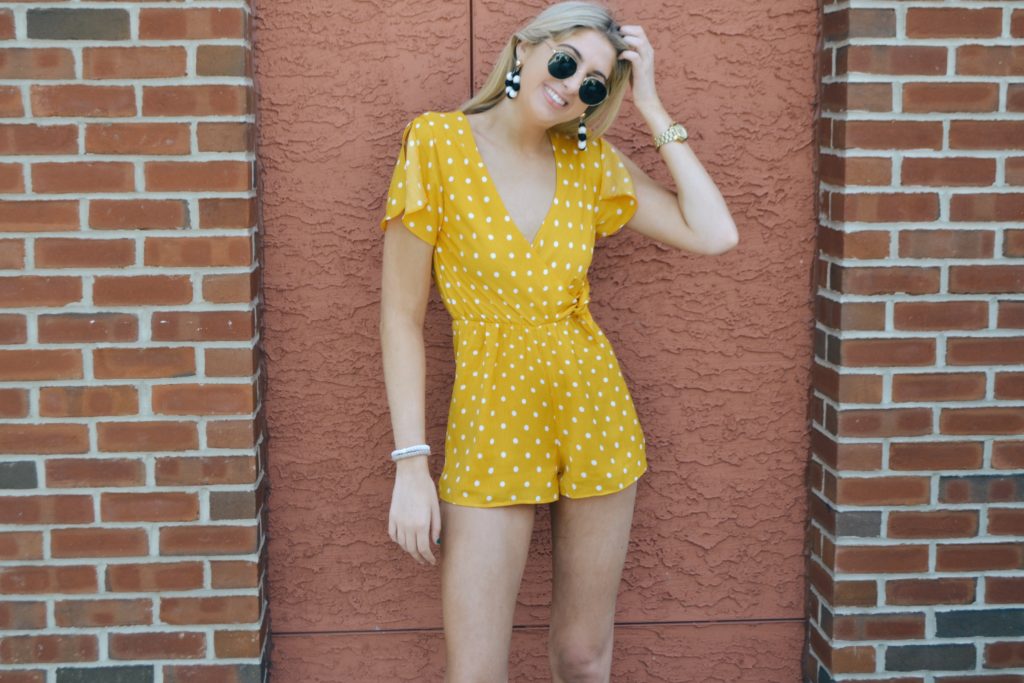 I love this trend because it is reminiscent of 1960s glamour and elegance. A great pair of dramatic earrings is the perfect addition to a boring jeans and a white T-shirt look. The most important rule when wearing statement earrings is the bigger the better. Go for huge embellished earrings that become the center of your look, trust me it will make getting ready in the morning so much easier. A great way to experiment with earrings is to contrast the colors in your outfit. In the photo above, the whimsical outfit juxtaposes the black and white with a loud yellow print. Normally, wearing black and yellow together gives off a striking resemblance to a bumble bee, but in this look, the black-and-white earrings present a seemingly effortless retro vibe.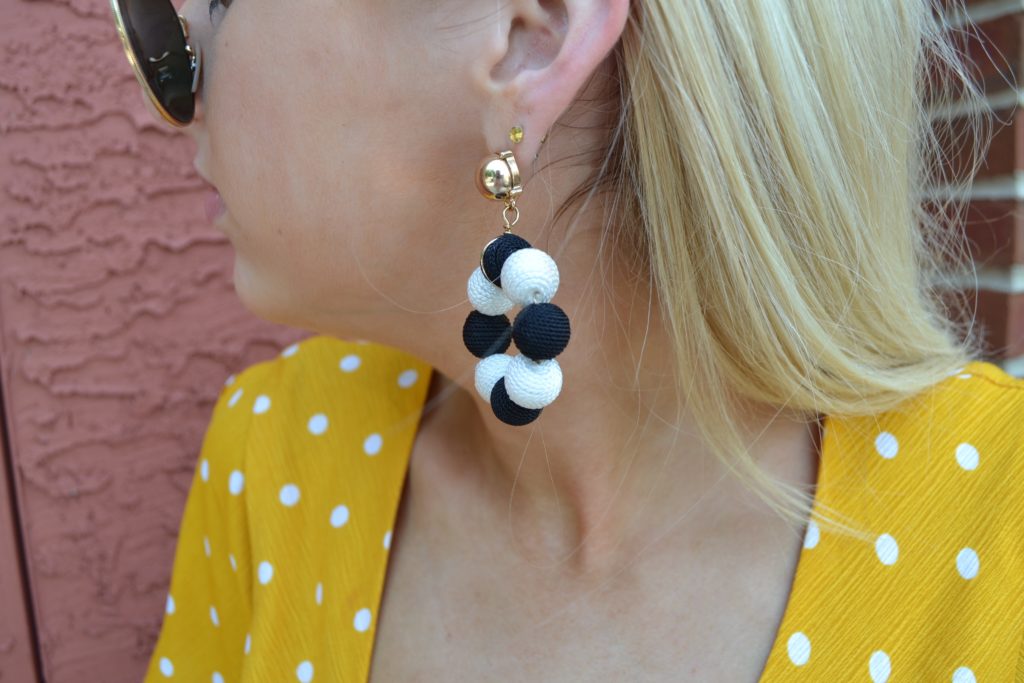 The beauty of statement earrings is the effortlessness they yield. Adding a pair of incredible earrings is such a simple act, yet it completely transforms a look. Whenever I feel as though my outfit is lacking a statement element, I throw on a great pair of earrings and instantly feel chic and put together. Ultimately, statement earrings are here this summer to remind us we love fashion.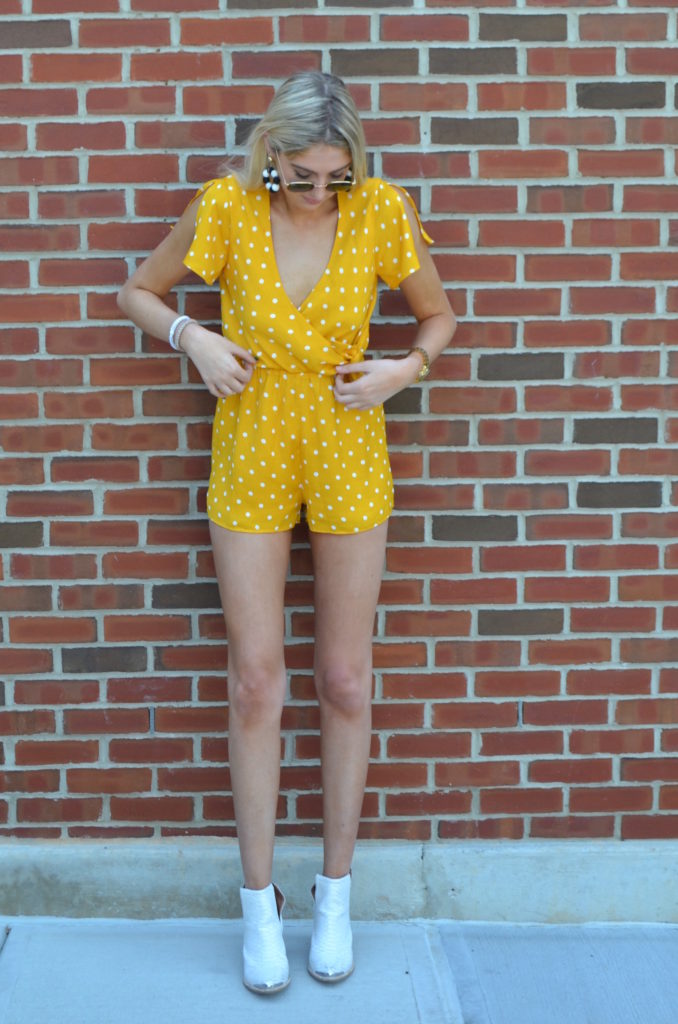 How are you planning on wearing earrings this summer? Comment below!