Britney Spears and Justin Timberlake had one of the most iconic couple looks of the early 2000's. Now that denim-on-denim is back in style, it's easy to be inspired by TimberBrit's double denim ensembles worn at the 2001 American Music Awards. Justin and Britney weren't the only pop stars to pull off the look. In 2014, Katy Perry joined her then rapper boyfriend, Riff Raff, to wear similar yet even more extra outfits to the VMAs.
If you don't want to wear denim from head to toe, there are many adaptations you and your partner can use. Create the look as extreme or subdued as each person's styles reflect. My boyfriend and I created a very subtle look for our Sunday outings.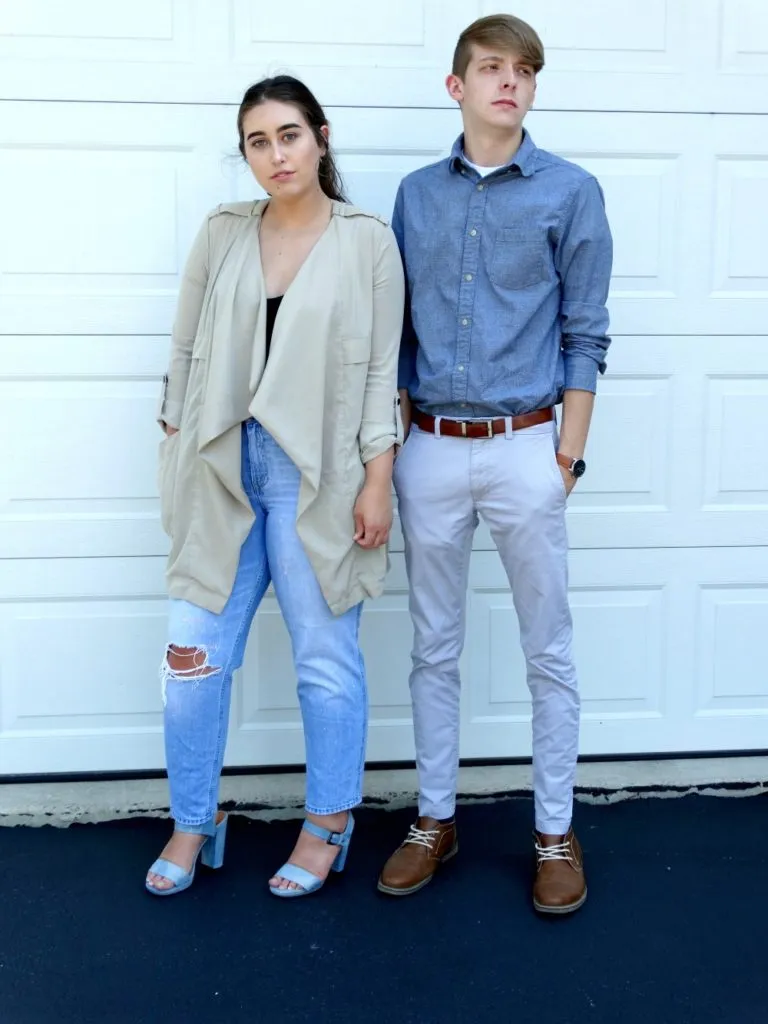 His Look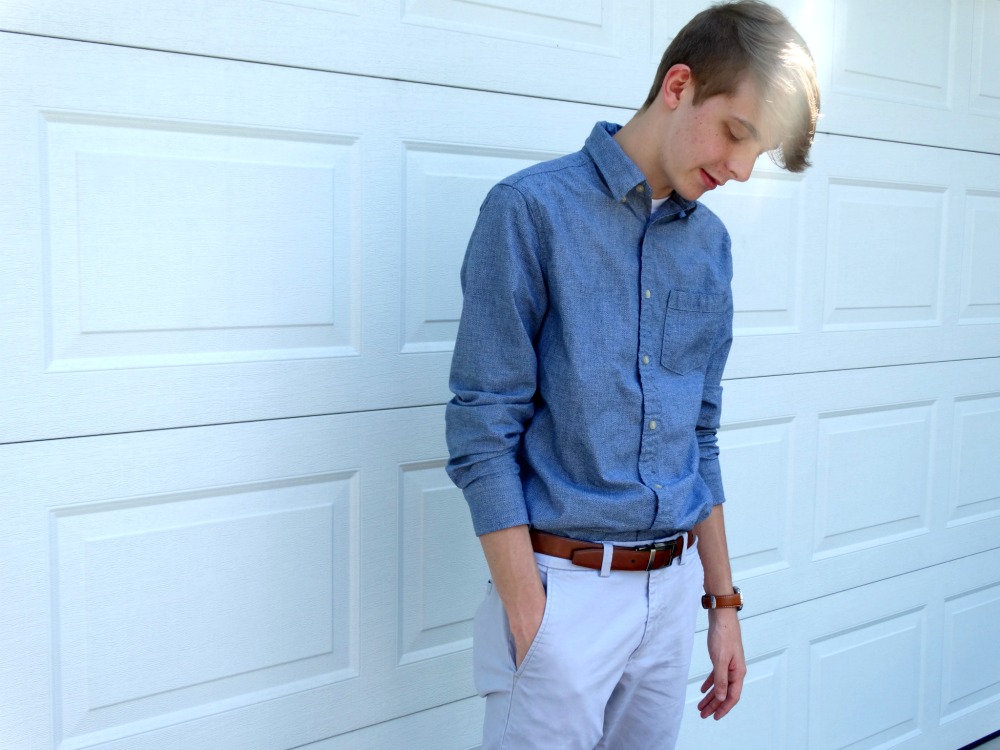 Travis decided to stay simple by wearing a gray-blue denim shirt. He dressed the look up by pairing light khakis and dark brown accessories.
Alternative look: Another way to pull off the trend could be to pair a denim shirt with black denim jeans. A light acid wash denim jacket with distressed jeans and a T-shirt would also be stylish.
Her Look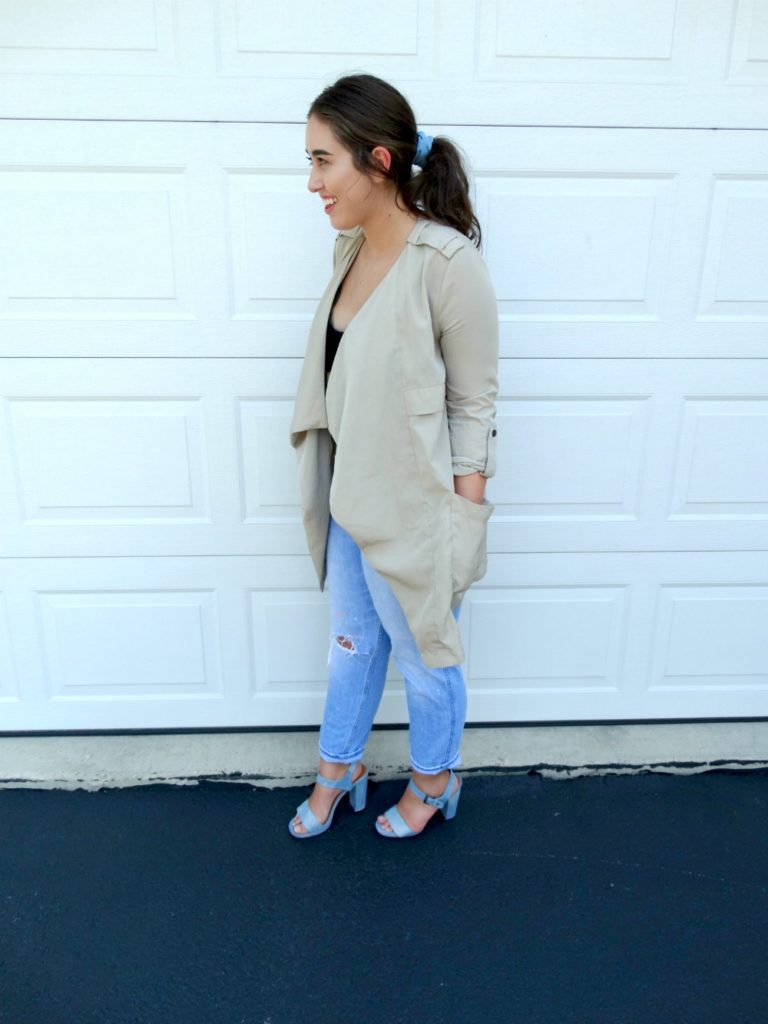 I threw on my favorite pair of distressed jeans to keep the overall look casual and paired it with a black bodysuit and tan trench coat. I pulled my hair back with a denim hair scrunchie. To finish off the look, I wore these adorable pair of denim heels.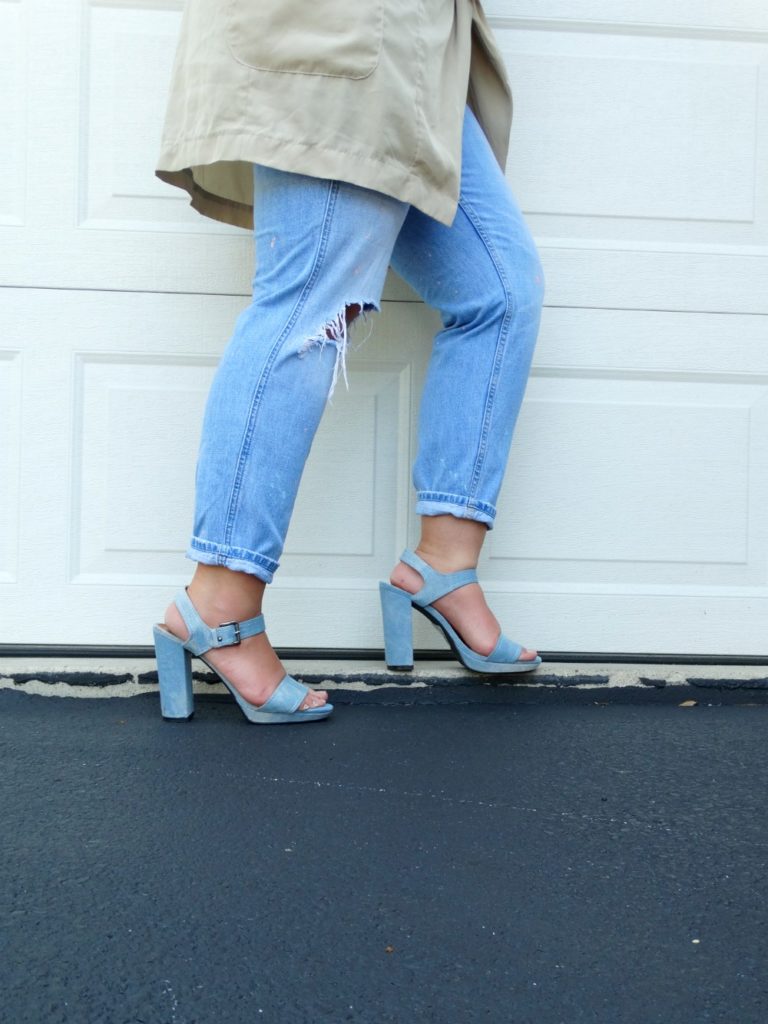 Alternative look: To wear even more denim, you could pair the heels with a denim dress. If heels aren't your thing, you could pair denim sandals and shirt with jean shorts.
What do you think of mix and matching denim shades? Let us know in the comments below.