For the past couple of years, my dream job has been to work for a magazine, specifically a fashion publication like Vogue or Elle. After what seemed like endless applications with no response, I was starting to lose hope for the summer, seeing as that it was already mid-June. Conveniently enough, I happened to get an e-mail and land the summer internship of my dreams working for Kate Moodie, previous fashion and beauty editor of Vogue, Elle, Self, and Women's Health. In 2014, she decided to start up her own digital lifestyle magazine called Mood of Living, which is focused on conscious living and high-quality lifestyle for men and women.
Unlike any other internship, I was immediately thrown into the culture and world of fashion. I was given the opportunity to attend press showrooms, collection previews, industry events, and New York Men's Week, specifically New York Men's Day.
New York Men's Day
New York Men's Day was an experience like no other. Upon entering, tons of fashion bloggers walked in and were being photographed by street style Vogue experts. Being a small town girl from New Jersey, I was in complete awe that I was in the presence of so many amazing and established people.
The event itself was split into several rooms—each room representing a different brand and showcasing either a presentation or a runway show. I attended the first half of New York Men's Day and was able to see Body of Wild, Head of State, Bristol, Kramer & Stoudt, Daniel Hechter, David Hart, and Woodhouse. The images I've featured are from the latter four.
Although each room and each brand had a different theme, a common one I noticed was the return of the 1960s, each collection having culture embedded into every piece. Woodhouse had an airy and lighthearted approach by incorporating bright colors and inventive materials such as in the men's' rainbow, plastic overcoat. 
Other collections such as Daniel Hechter featured classic blazers and button-downs, highlighting the epitome of preppy boy meets the working man. Bright colors were also incorporated into this collection as well as David Hart's collection such as reds, blues, and greens. These collections emphasized the ability of the modern man to gain traction in the fashion realm, adding vibrancy and a spin to the classic work attire.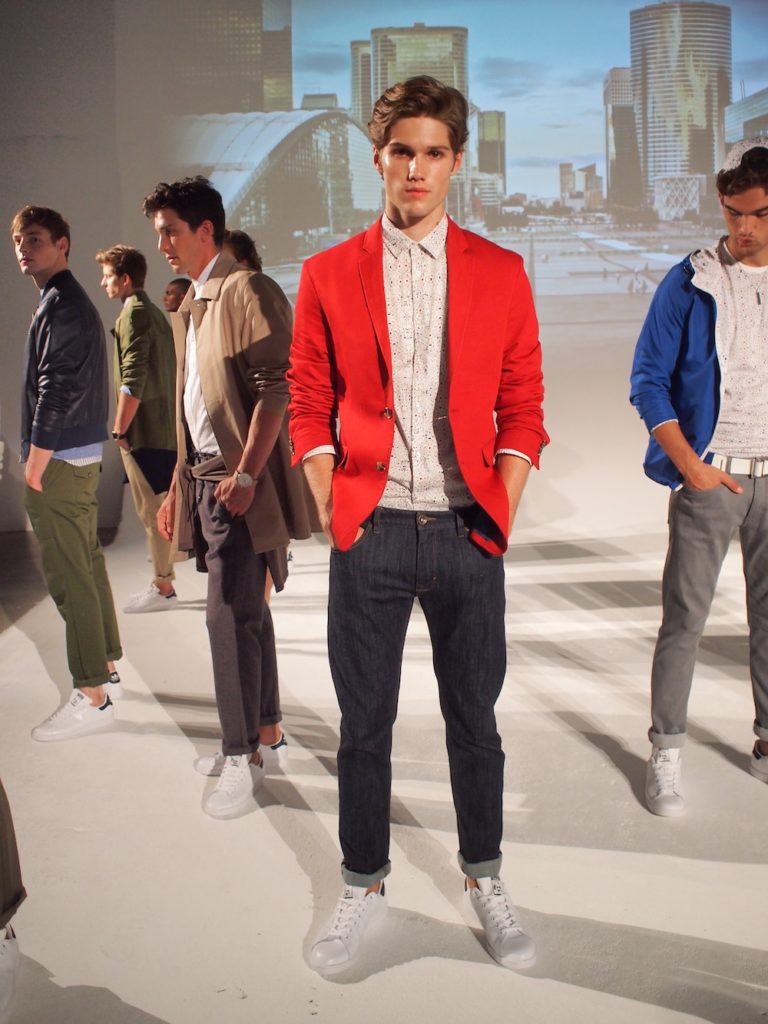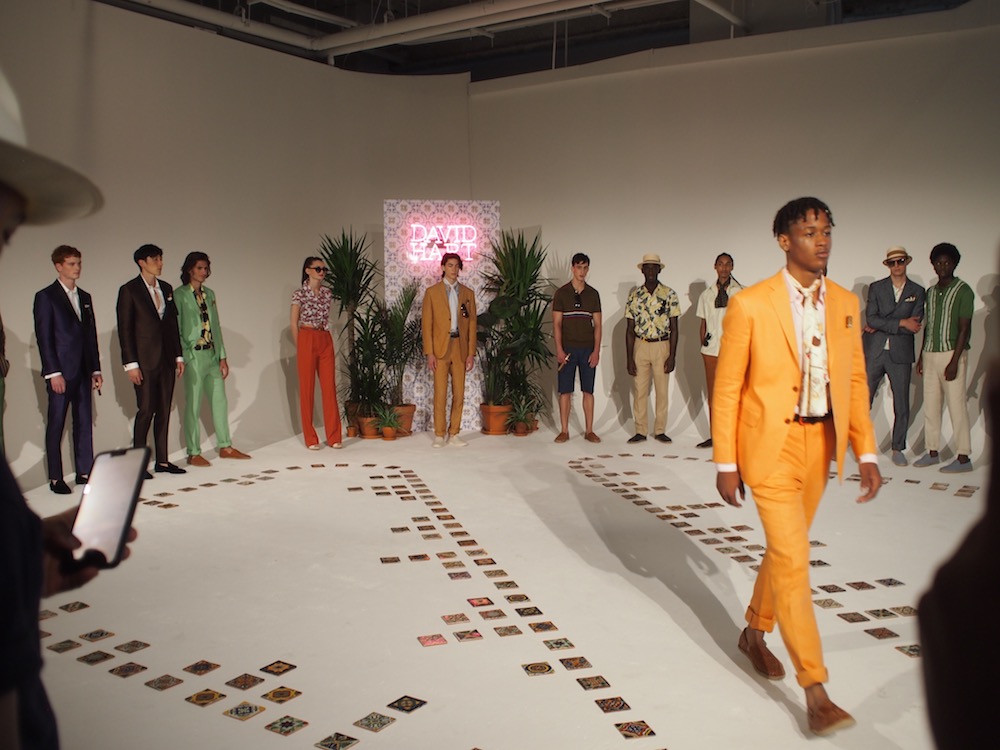 Overall, New York Men's Day was definitely one for the books. I learned a lot about not only fashion, but about the industry and the blood, sweat, and tears that go into creating a collection. I am beyond blessed to have gotten the opportunity to attend this year's New York Men's Fashion Week and I'm so excited to share my experience with all of you!
Do you have any exciting internship stories or experiences? Let me know in the comments below!