As a makeup junkie, I've found myself experimenting with a variety of different types and brands of cosmetics. Lately, I realized that I often purchase a product and then rarely use it because the color would only fit for that specific season or time of day that I planned on using it for.
Although there is nothing wrong with having products for specific events, I wanted to find products that not only complement my features during the different seasons, but also could be used from day-to-night looks.
Below are seven cosmetics that I have been using for a range of occasions for several months now. Let's get started!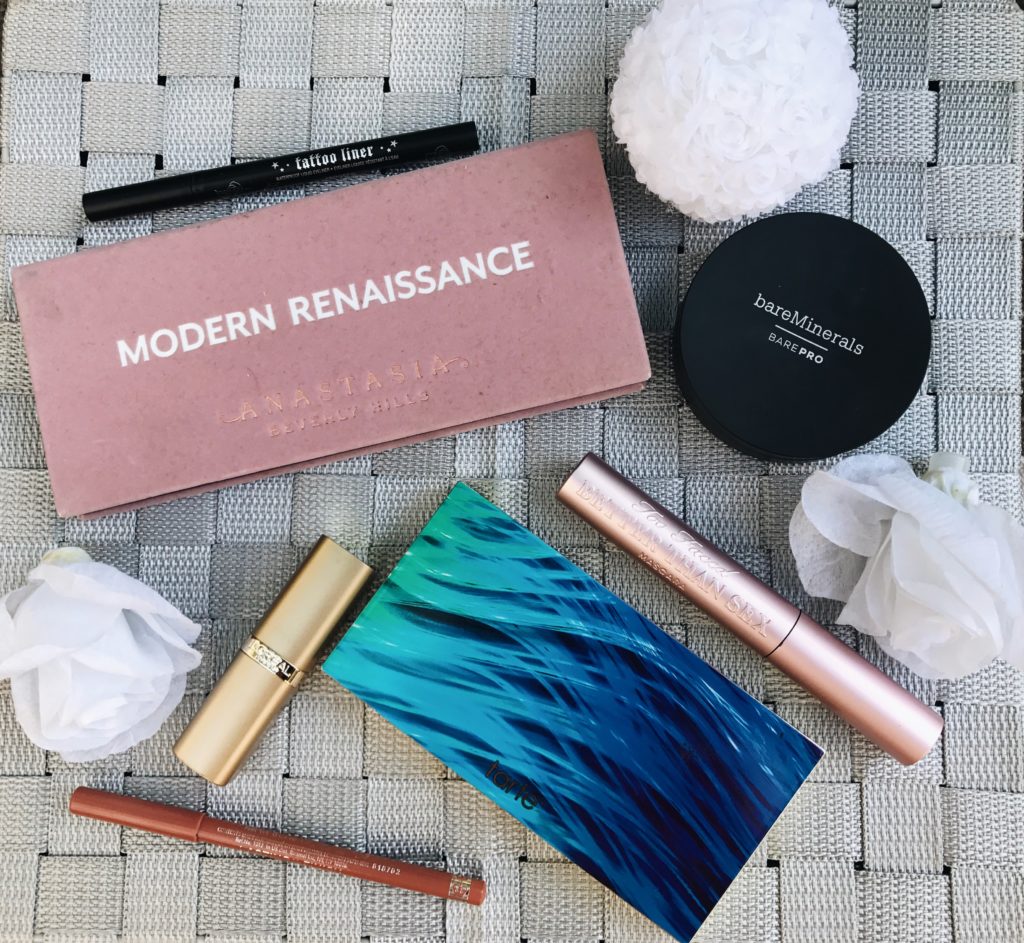 1—Anastasia Beverly Hills Modern Renaissance Eye Shadow Palette. This palette features a wide variety of warm tones that can create multiple different looks. Generally, I like to use the lighter colors on my eyelids. If I want to go for a dramatic look, I'll use the darker, vibrant tones in my crease and outer corners instead.
2—Tarte Rainforest of The Sea Skin Twinkle Lighting Palette. These cosmetics are so pigmented and give you the perfect amount of shine. I prefer using the shade Sunlight when my skin is lighter during the winter and spring, and Moonlight when I'm tan during the summer and fall.
3—Too Faced Better Than Sex Mascara. I love having long, thick, luscious lashes. And what do I use to achieve those lashes? This mascara. What's amazing is that just one coat of this mascara will do wonders for your lashes. If I'm trying to look glamorous, I apply a few more coats along with curling my lashes.
4—Kat Von D Tattoo Liner in Trooper. Being that I have very dark features, I always wear my eyeliner in a black color. What I like about the Tattoo Liner is that the tip is very precise, allowing me to master the wing. In the past, I've had issues with my liquid eyeliner felt tips fraying. So far, this eyeliner hasn't frayed on me once!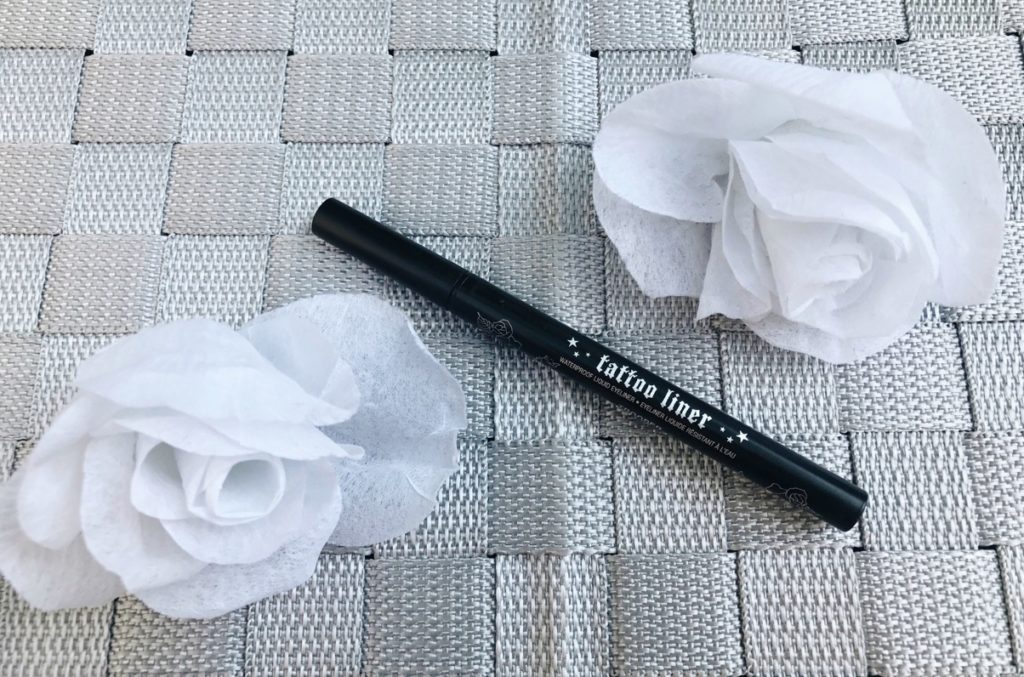 5—bareMinerals BAREPRO Performance Wear Powder Foundation. For years, I've struggled with finding a foundation that I really liked. After trying this, I concluded that pressed powder is my favorite. Particularly with BAREPRO, the product makes my skin look so smooth and blemish-free, along with lasting for several hours. Compared to the products I've used in the past, BAREPRO makes my skin look the most natural and it feels very light!
6—L'Oréal Paris Colour Riche Lipcolour in Fairest Nude. Every girl needs a nude lipstick. What's great about this lipstick is that it's inexpensive, yet rich in color. It looks amazing for about any look you're going for! This is definitely my go-to lipstick.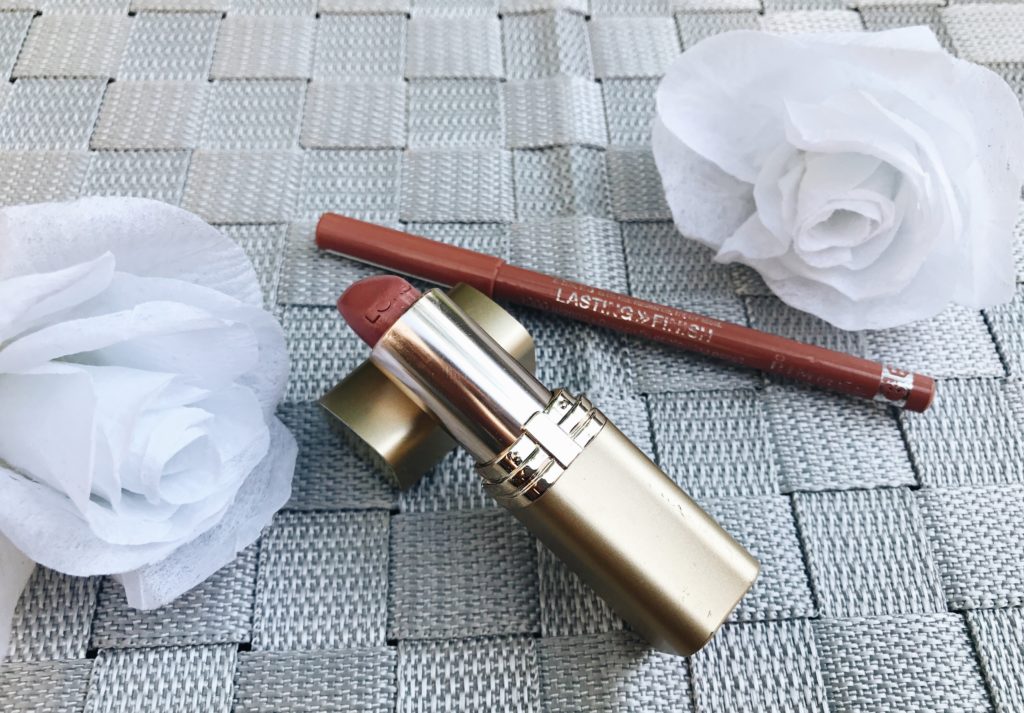 7—Rimmel London Lasting Finish 1000 Kisses Stay On Lip Liner Pencil in Nude. To finish off my nude lips, I line them with this pencil to make my lips pop! This lip liner is a great pair of the lipstick above.
What are your essential cosmetics? Let me know in the comments below!