Labor Day is just around the corner. In a fashion sense, many think this means you have to retire all your summer clothes for fall and winter. If you ask any Fashionista, this statement is so false. Wearing white and linen can be appropriate with any outfit, any time of the year!
With these hot summer days still present into the early fall months, wearing linen past Labor Day is totally acceptable if you do it right. I am here to give you a few tips and tricks to picking out the perfect summer inspired fall outfit.
1—Wearing a summer inspired outfit it totally okay in a warm climate, such as by the beach.
2—Adding a pop of color to a white basic makes the outfit not stand out as much.
3—Wearing a fall shoe ties in the whole fall outfit. This can be anything from a sneaker to boots.
4—Long sleeves complete a fall outfit. Adding a warmer clothing item to a skirt is a perfect way of keeping warm when the temperatures drop as the seasons goes on.
5—Sunglasses may give the look a more summer vibe, however, they bring the whole outfit together for a casual daytime look.
6—Make sure you accessorize to finish the perfect summer inspired fall outfit. Adding simple jewelry or a scarf to a linen or white look will complete the outfit.
7—Be creative and unique with your outfit choices.
8—Be comfortable and confident.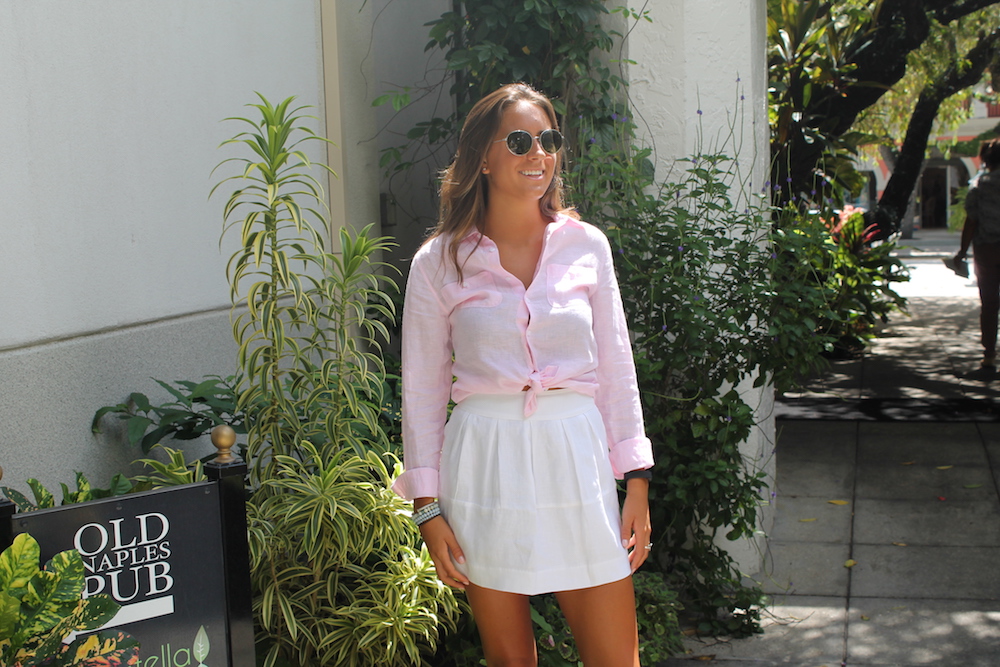 The change of season gets many excited for new fashion trends, but also prohibits items to be worn. You do not have to wait until a new season to get the okay to wear certain clothing pieces. Carry over pieces into the new season and feel confident in your choices as a fashionista!
Do not be scared to wear summer clothing items year-round. Make your closet appropriate for four seasons instead of changing it up every couple month. Having a variety of clothing and knowing how to style each piece brings uniqueness and diversity into your clothing options. A Fashionista knows how to use each piece in their closet in a unique way while still looking cute and feeling comfortable.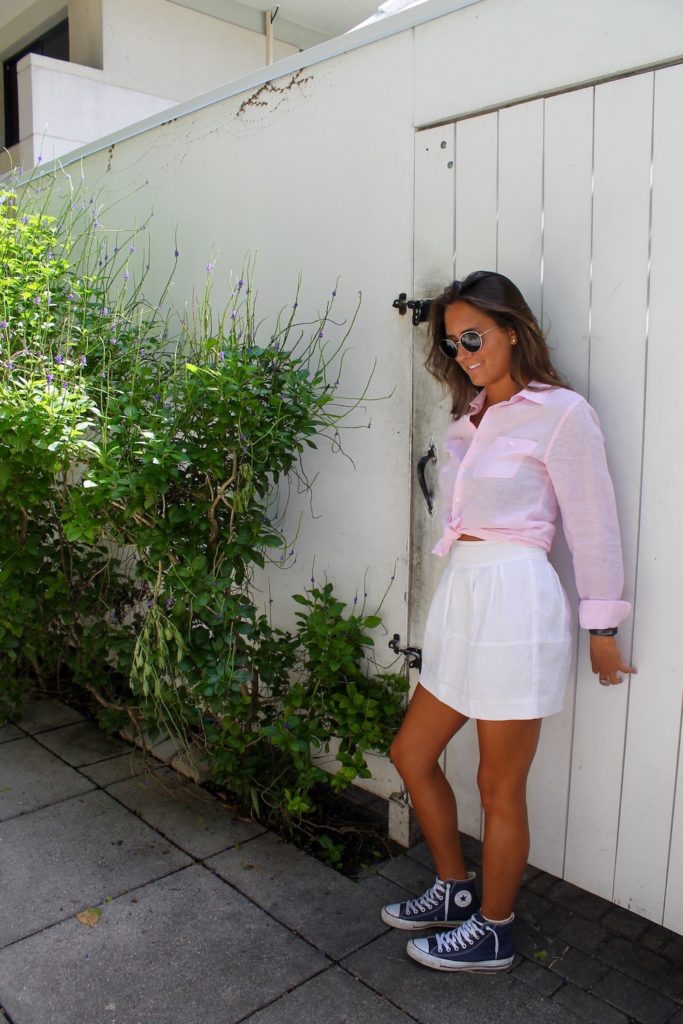 Interested in creating a summer-inspired fall outfit? Post your creation on social media and do not forget to tag us @Cfashionista!