Growing up on an island, I qualify as a certified beach bum—if that were a position. I have learned from my own firsthand experiences, and people watching at the beach, that there is certainly a right and a wrong way to do a beach day. With the last weeks of summer upon us, it's not too late to re-evaluate what you wear and what you bring to the beach. Whenever I am at the beach, I see women lugging huge beach bags that makes me imagine they are prepared for the apocalypse, but I have realized there is a happy medium in packing a beach bag. You can ensure that you are not forgetting anything, but don't need to pack everything.
To pack the perfect beach bag, one first needs a great beach bag. I prefer a beach tote in a neutral color so that it matches all my cover-ups and swimsuits. I have been using this straw bag for years and one of the bonuses is that if you just shake it a bit, it gets all the sand out. If you want to dress it up, you can add a pom-pom key chain or a tie a silk scarf around the handles.
What's Inside? 
I like to use a smaller subset bag to hold all of my sunscreen and beauty supplies. Transparent bags are ideal because you can see exactly what is in it.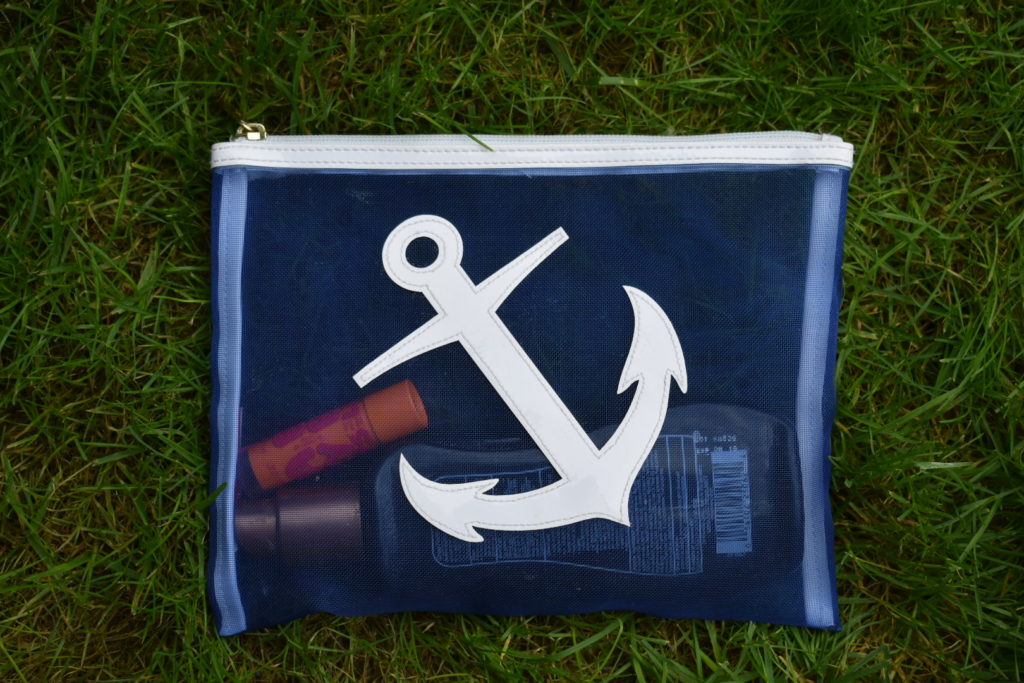 When it comes to sunscreen, as I am fair, I have tried and tested almost every sunscreen under the sun. My go-to is Australian Gold because it has bronzer in it, so it gives my skin a nice shine while protecting it. When constantly hopping in and out of the water, it is easier to not wear makeup, but I like to have a little color on my lips and I swear by this lip balm. After I get out of the water, I like to brush out my hair with this comb to eliminate any knots and then put it up with this clip. I try not to tie my hair up with a hair tie when it's wet because it always seems to pull out so much hair.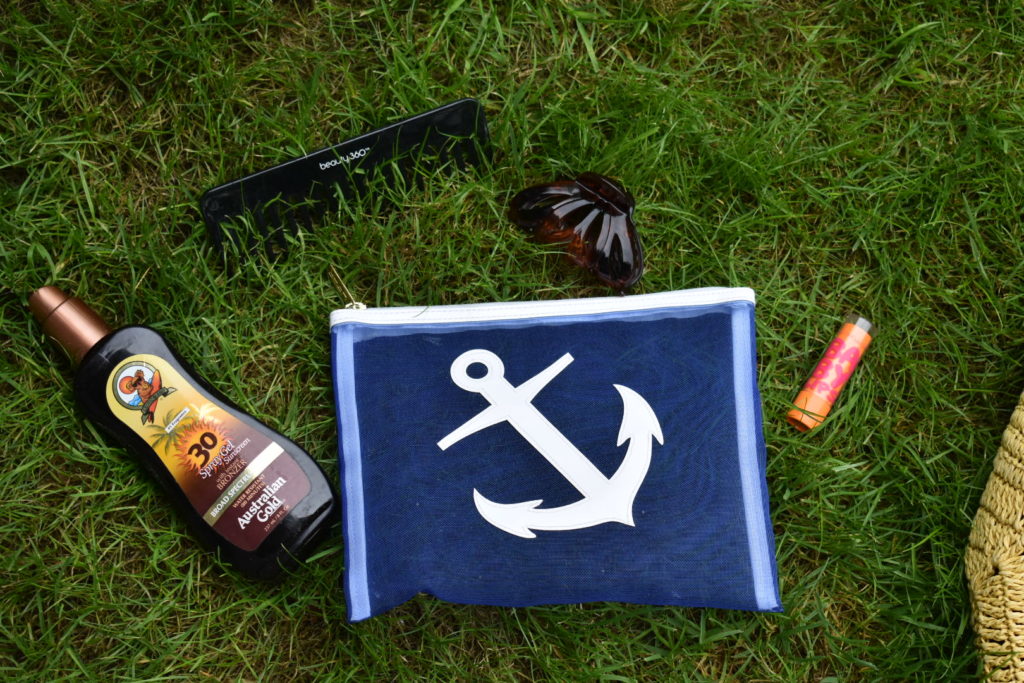 Some other things I make sure to have in my bag are whatever sunglasses are the current favorite in my rotation, my Kindle (loaded up with some new books), and a big fluffy towel. I also like to throw a hat in there whenever I have had too much sun.
What are your beach essentials? Let us know on social media and don't forget to tag @Cfashionista!