Everyone and their mothers seem to be rocking and enjoying the '90s trends that have come back into style recently. But what about the 2000s? There are a few 2000s trends that have started to creep back into our wardrobes lately that even you probably forgot were trends during the early aughts.
Here are a few trends that I've spotted so far—and they're surely not the last.
1—Tank tops with one thick strap and one spaghetti strap
This is one trend that I personally remember wearing as a six-year-old and thinking that it was the height of fashion. Several years later, the old becomes new again, and I have seen basically the exact same tank tops being sold at stores like American Eagle Outfitters.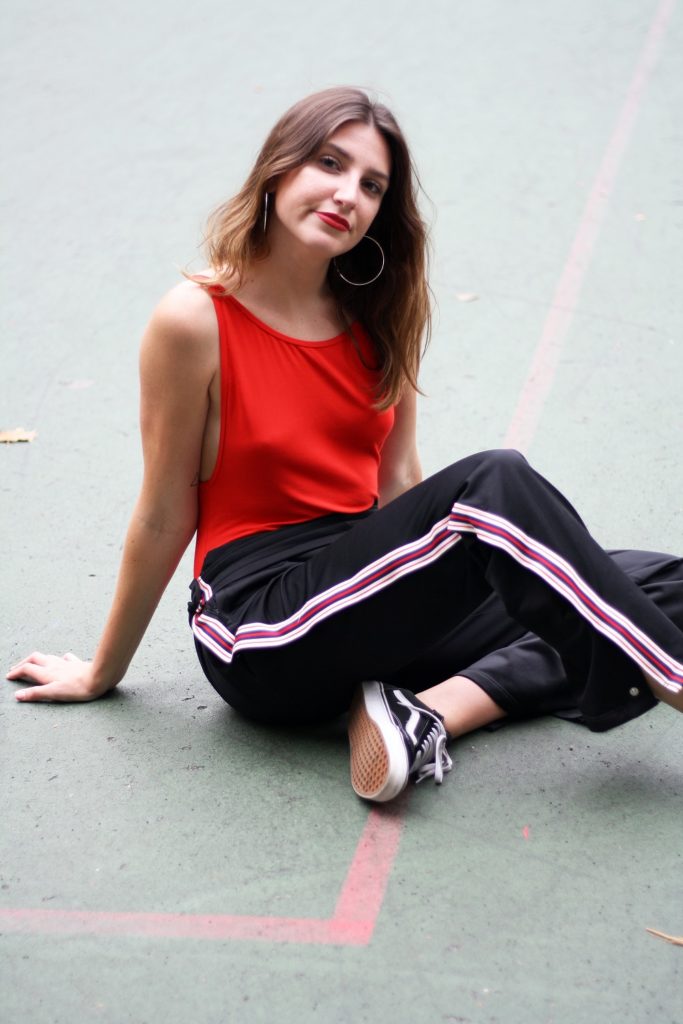 PHOTO: Kelly Rogowski
2—Track suits
Juicy Couture brought track suits to fame in the '00s and set us all up for our love of athletic wear in 2017. Wearing a full athleisure ensemble would not be uncommon today, especially with Adidas, Champion, and Reebok street style on the rise. Juicy Couture is even making a comeback with their collection with Urban Outfitters.
3—Slip dresses
In the 2000s, a silky slip dress was all the rage, especially among celebrities. But in 2017 you wouldn't be out of place walking around in a slip dress (silky or not). Just add a pair of mules and some simply layered necklaces, and you're good to go!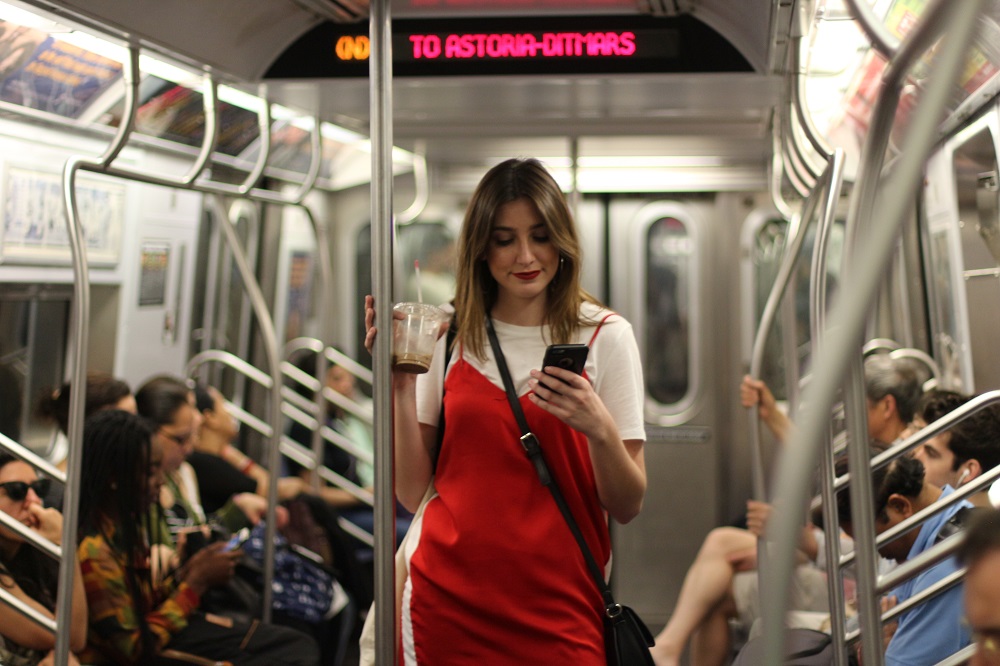 PHOTO: Kelly Rogowski
4—Fishnets
Wearing actual fishnet stockings were popular in the 2000s, but now a more popular style would just be to add a fishnet detail to your regular outfit. For example, fishnet socks that stick out of your sneakers, fishnets peeking out through ripped jeans, or seeing the top of fishnets pop out above the waist of your jeans.
5—Tank tops over T-shirts
This is something that I was guilty of wearing in middle school in 2009 to get around wearing a tank top without breaking dress code. This was still in style less than 10 years ago, which means fashion is coming back around to trends even faster than we can get rid of them!
PHOTO: Kelly Rogowski
6—Lace up jeans
This is not one I've seen a lot of, but I've definitely seen it. Stars like Hilary Duff and Christina Aguilera wore these babies back in the day, and stores like Topshop and Forever 21 are selling their own versions of them now. Both with laces up the legs and laces in place of a zipper.
What 2000s trends are you wearing this season? Show us on social media! Don't forget to tag @Cfashionista.