Summer doesn't always mean sunshine and perfect weather. There can be gloomy days that have you dusting off the cold weather pieces you've pushed into the back of your closet. If you had to transition from college in a sunny state to a not-so-warm climate for the summer like me, you might not be enjoying the beachwear you've been donning all semester. Unexpected weather gives you a great opportunity to experiment with your favorite seasonal pieces. Instead of hiding under a bulky jacket, here's how you can tackle the June gloom and create some summer-worthy OOTDs.
Versatile pieces are your best friend. The key to facing unwelcome weather is keeping versatile pieces in your closet. Everyone has that one sweater, jacket, or accessory they love to wear year-round. Utilize them to create the perfect foundation for your outfits. Turtlenecks are a great basic, and I find myself adding one to almost every outfit—no matter the season.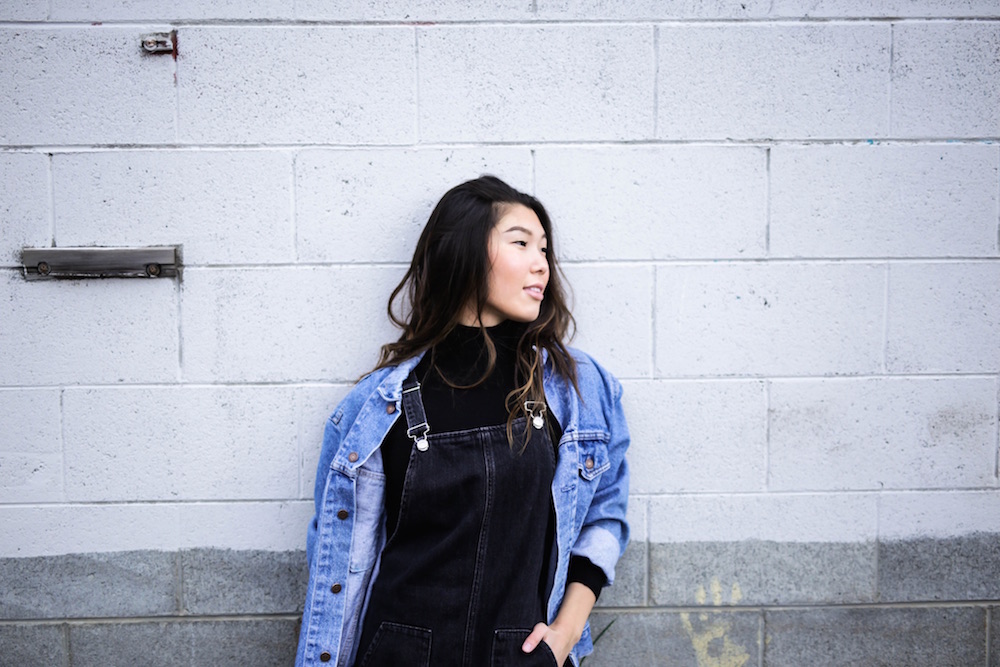 Warm up your favorite summer pieces. Nothing says summer more than an overall dress. I've been rocking one since the beginning of the season. It still proves to be a go-to item on those gloomy days. Warm up your favorite summer staples by sneaking in those cozier accessories. Overall dresses and ankle boots make for the best combination when you're spending the day in the city. Adding flashy socks also provides that extra warmth. A pop of color is a bonus in the drab weather.
It's all about the transition. Mother Nature can be a fickle woman, and putting together an outfit to keep up with her can be a tedious process. You always read tips on how to transition your wardrobe into the cooler seasons, but who said you can't bring your favorite winter essentials into summer? Take out your favorite wooly socks and those warmer pieces in the back of your closet. There's a fine balance when it comes to intertwining the seasons. You want your outfit to serve its purpose, but you still want to look trendy. I didn't let the June gloom get the best of me. I stayed in the summer mood by ditching the tights underneath, and trading a heavy overcoat for an oversize denim jacket.
How are you taking advantage of the gloomy weather this summer? Show us your OOTDs by tagging @Cfashionista on Instagram!