What comes to mind when I think of summer style—shorts, tank tops, crop tops, sandals, sundresses, and most importantly, rompers! Rompers are a great solution for looking cute, but feeling comfortable too! Rompers come in all styles and colors, but what's trending this summer?
Velvet, velvet, and more velvet. Velvet is seriously in this summer, so you can't go wrong when you grab this piece from your closet. With a simple velvet romper, you have options—you can dress it up with all kinds of accessories: necklaces, rings, bracelets—the possibilities are endless! Throw in a matching handbag and you can't go wrong! If you're really looking to dress up your look, you can even match your nails to your romper.
Another trend in the romper world is a plunging V-neck. With this kind of cut, stay away from necklaces… they distract from the dramatic V. Instead, dress it up with some dangle earrings, bracelets, or a watch.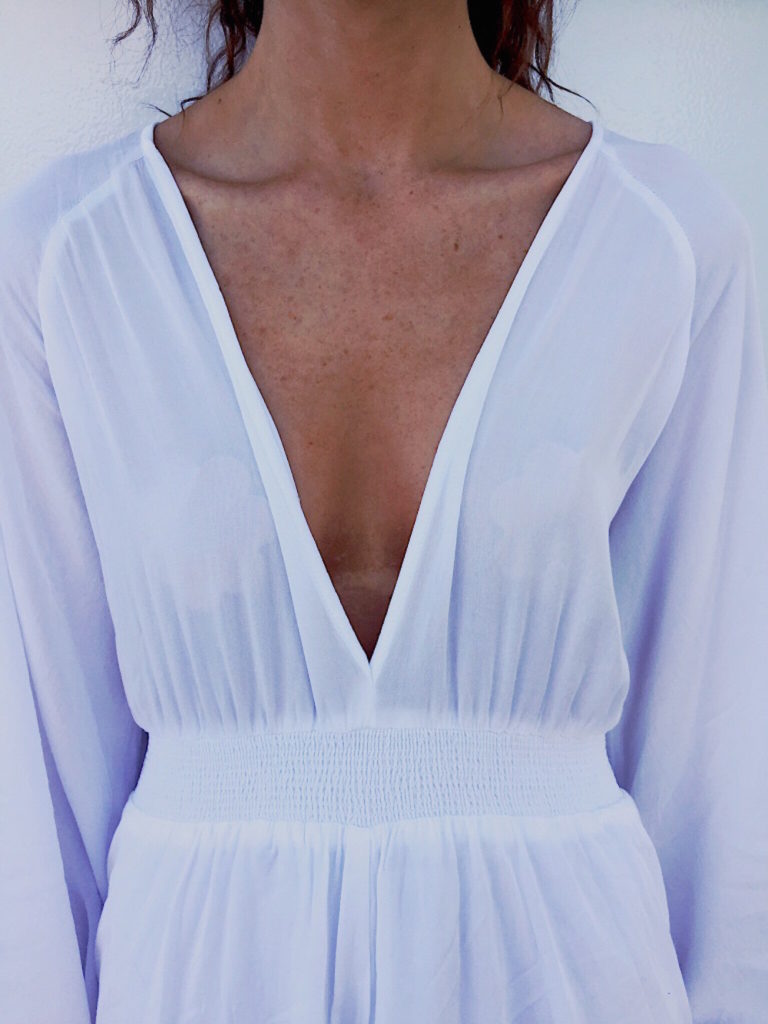 The shoes that you pair with your romper can also get you major style points. The type of shoes you choose should depend on where you're going or what you're doing. Are you going on a date? Spending the day hanging with your gal pals? Or are you doing something more extravagant to enjoy the summer weather, such as a scenic daytime boat cruise? If it's a date you're headed out the door for, a good option would be to lace up a pair of gladiator sandals or grab a pair of small heels. If it's the girls you're tagging along with for the day, simple sandals or a pair of cute Keds could do the trick. But, if it's a daytime boat cruise you're sailing off to, wedges are a solid choice!
I love the many different ways you can dress up a romper and the numerous occasions you can wear them for.
What is your favorite romper trend this summer and what is your favorite way to dress up your favorite romper? Let me know in the comments below and share your look with us on social media! Don't forget to tag @CFashionista.