Just like how standing with your arms on your waist in a Superman pose for two minutes can boost your confidence, dressing in the right blazers, shirts, and pantsuits—aka power dressing—can do the same. Many S/S 17 designer collections including Prada, Céline, and Louis Vuitton reintroduced us to officewear that is no longer boring and conventional, but modern, bold, and statement-making. We'll continue to see more power pieces for next season. At Tom Ford's S/S 18 show, blazers with shoulder pads in hot pink, white, and black were slung coolly over models' shoulders.
Even if power dressing may seem like a passing trend, it is in fact here to stay and highly political. Power dressing surfaced in the '70s as a means to let women establish authority in the workplace which was dominated by men. Today, more women are in leading positions, and younger graduates and millennial women are eager to take on similar roles. There's never been a better time to show your ambition through your clothing. To help you channel your inner power goddess, I asked New York City fashion stylist and producer Jessica Wu on tips to master power dressing and how you can dress the part now before you land your dream job.
PHOTO: Harleen Sidhu
1—Accessories are key
When it comes to power dressing, accessories can make or break an outfit. Wu says casual and dramatic accessories can be paired with power pieces to complete the look: "If I were to wear a pantsuit, I'd wear it with some chunky athletic sneakers or add a flashy or brightly colored bag."
PHOTO: Harleen Sidhu
2—The blazer is your best friend
Don't underestimate the power of the blazer. This versatile piece can be styled in a number of ways for a number of occasions and is a great power piece for college students. Wu says a longer blazer can be worn as a mini dress, oversize blazers can be layered with knits and blouses, and more fitted blazers can be dressed up with complementary bottoms or dressed down with boyfriend jeans.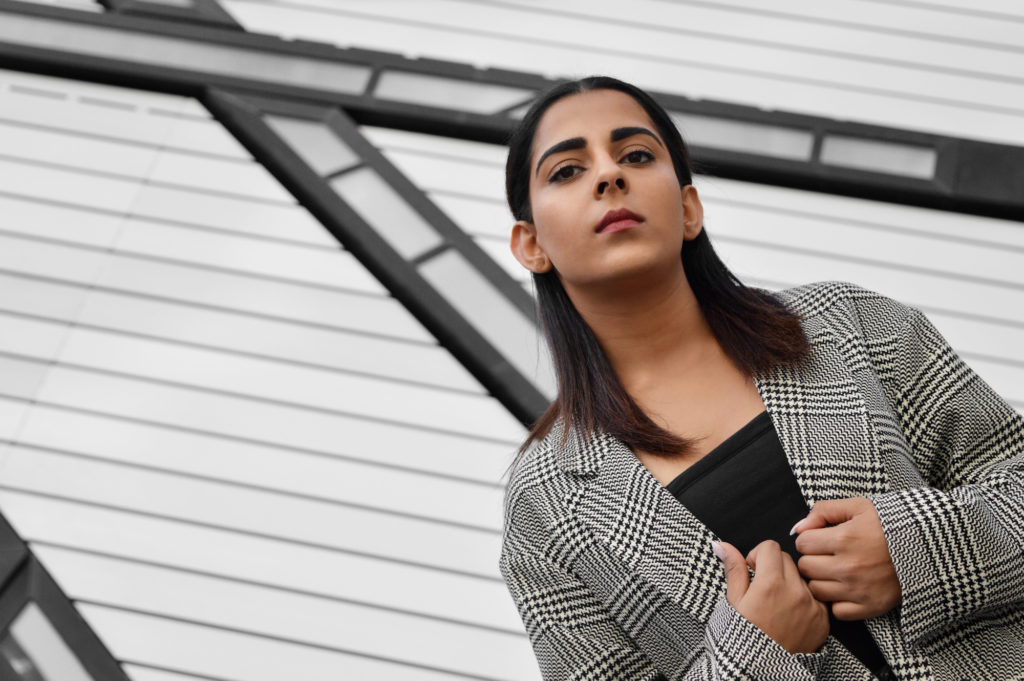 PHOTO: Harleen Sidhu
3—Less is more
A good blazer is important, but what's underneath can be just as powerful. Modern power dressing has seen a mix of traditional masculine styles and more wispy, baring feminine styles. Under your blazer, Wu suggests to "keep it bare so you don't look too covered up—wear a silk camisole, crop top, or bralette."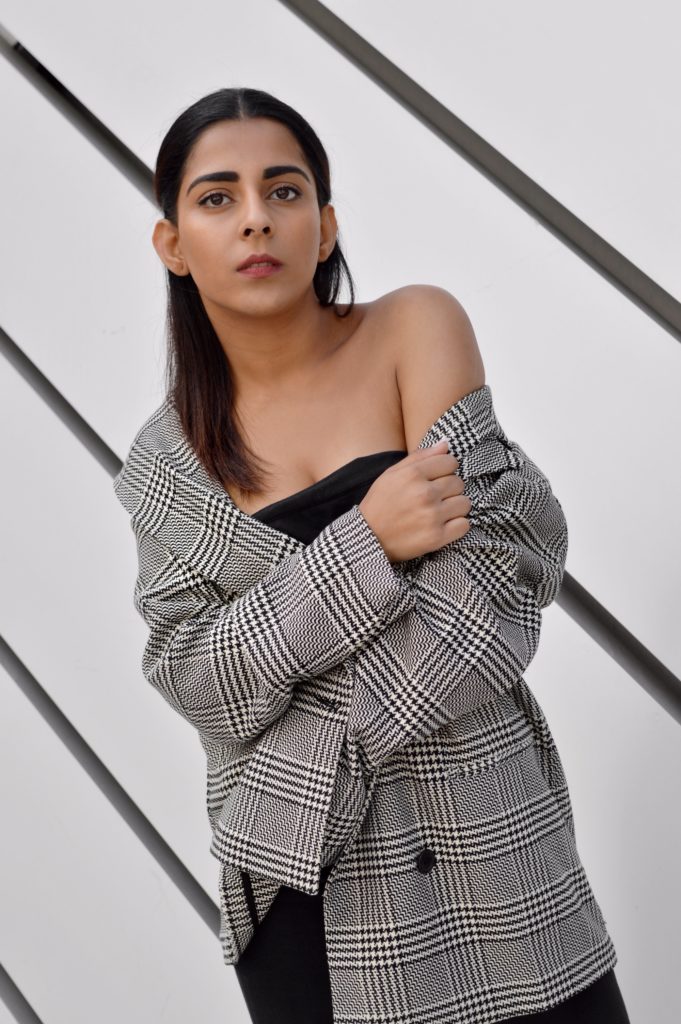 PHOTO: Harleen Sidhu
How do you style power pieces? Show us on social media! Don't forget to tag @Cfashionista.