My favorite place to shop at is definitely thrift stores. I was lucky enough to live in New York City for two years, where they have the best thrift stores to choose from. You can find amazing off-brand items, but you can also find designer items if you search hard enough! I like to incorporate low-end items with high-end items, which makes any outfit appear to be more expensive. In this article, I will show you how I style a "sporty and rich" look, where I pair some sporty items with high-end items that I have thrifted.
When I pick out my outfits in the morning, I like to look as put together as possible, and I do this by pairing cheaper pieces with more expensive pieces. In this outfit, I am wearing a red bodysuit from Reformation that I thrifted from Goodwill. Bodysuits are so easy to wear, and I think that they look sleeker than wearing a T-shirt. Since this bodysuit has an open back, it is perfect for the summer heat. I paired this bodysuit with a pair of Carmar jeans that I bought on sale from LF; LF has the best end of season sale where you can cop their stylish pieces without the expensive price tag.
I love the cutoff details on the bottom of the jeans; it's a perfect detail to make these basic blue jeans a little more fashion forward. I am wearing my favorite sneakers—my Nike Air Jordan 1's. Since they are white, they are very easy to pair with almost any outfit, making your outfit sportier and more casual.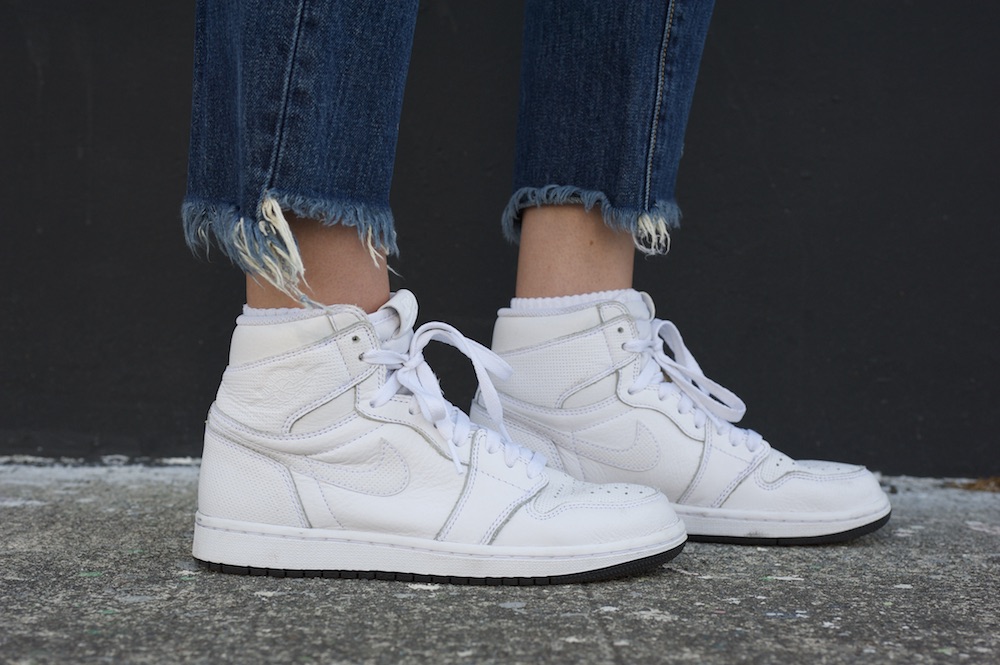 Once I put on all my clothes, I think about what accessories to add. When wearing jeans, a belt is a must! My belt is Salvatore Ferragamo that I thrifted from a Salvation Army. I wear rings every single day, and if I don't, my fingers feel naked. All of my rings were given to me from family or friends, which is why they are so sentimental to me. Lastly, I added two silver chokers that came as a set from H&M, and my purse is from Pleats Please Issey Miyake. Adding jewelry and accessories to an outfit is the perfect way to tie it all together.
Although some of the pieces in this outfit are fairly expensive, if you wait for sales and hunt in thrift stores, you are bound to find some goodies!
How do you style your thrift store finds? Show us on social media, and don't forget to tag @CFashionista.