Memorial Day has passed, which means you can pull out all of the white that you've stored away because you haven't worn it since September, right? I did some research into the crazy and confusing fashion myth surrounding wearing white and decided to show you how you can rock it during any time of the year.
Apparently, the rule is that you can't wear white before Memorial Day or after Labor Day. This fashion rule dates back to the early 1900s when wearing the color white was a symbol of wealth and success. People who were wealthy would save all their white for the summertime, or the time between Memorial Day and Labor Day, to show that they were wealthy enough to have a vacation in the summer. The reason behind the specific color white is because it is the coolest to wear during hot summers, so it was a luxury to be able to afford wearing white all summer.
As time passed, this rule was adopted and strictly followed by women in the south because of the extremely hot summers there. However, this rule wasn't always followed, especially by a very well-known fashion icon: Coco Chanel. She was known for her white wardrobe year-round. So, if she didn't follow the rule, we don't have to either, right? The fashion world loves to break rules! Take a look at how I styled white jeans for every season.
For spring, I paired my white jeans with a black floral tunic. The contrast of the white allowed the flowers in the shirt to really pop. I topped the outfit off with a denim jacket because, in the spring in Ohio, layers are your best friend. To complete my look, I threw on my favorite lace-up wedges.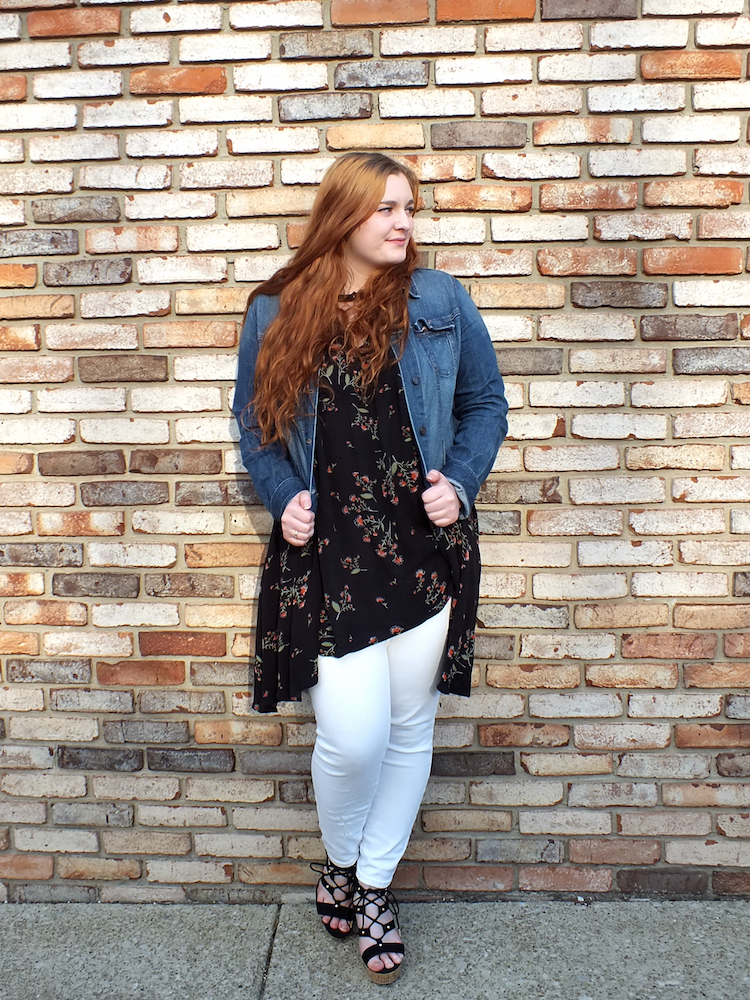 For a fun, light, summery look, I paired my white jeans with a light denim off-the-shoulder top. I completed the outfit with black lace-up flats. Then, to accessorize, I added a white purse and some sunglasses. The addition of the white purse emphasizes the light, breezy nature of the color white for summer.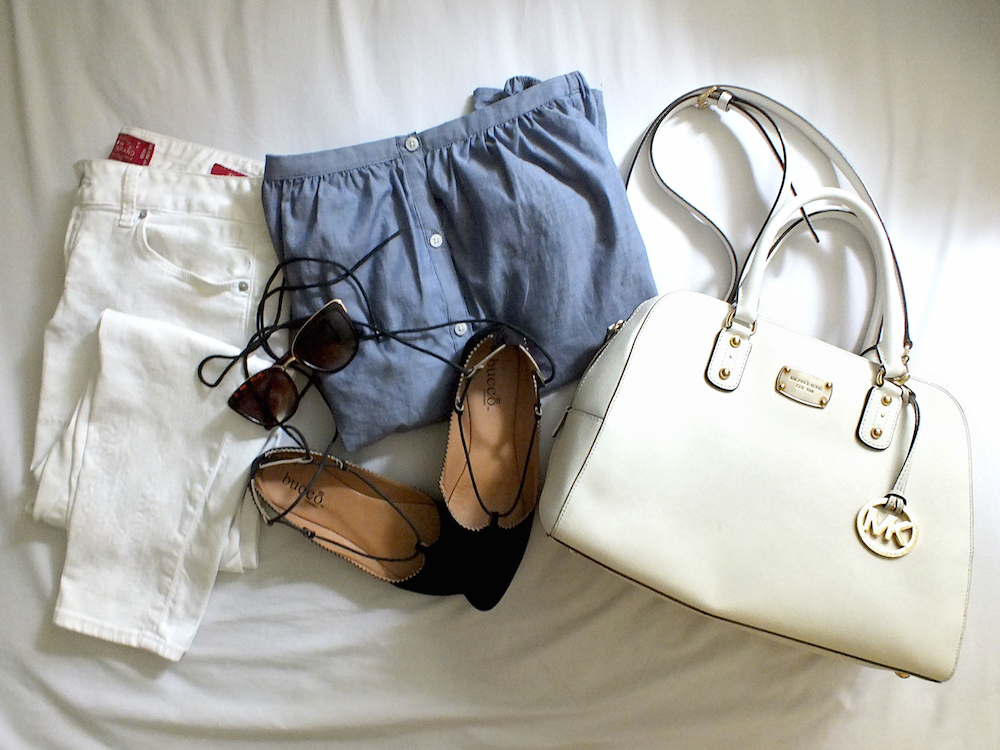 For this fall outfit, I took a layered black tank top and put a hunter green leather jacket over it. I matched those with the white jeans and added some snakeskin booties to add some pattern to the outfit. I added another little pop of color by pairing this look with a blush pink purse. White denim can be perfect for going out, as seen in this look.
Finally, for my winter look, I threw a comfy burgundy knit sweater over the white jeans. I added some black suede wedges and accessorized with a plaid blanket scarf and a beanie to complete the look. Who says your pants can't match the snow outside?
Do you wear white year-round, or do you stay away from it before Memorial Day and after Labor Day? Let me know in the comments below!