Over the years, stripes have been one of the most controversial topics in the fashion community. Some critics say that they make the female body appear larger, others say that the right kind of stripes can be extremely flattering on the fem-figure, with the ability to create a flawless shape. This debate has led to many women steering clear from all stripes for fear they will make them look larger than they are. But who's to tell us that horizontal or vertical stripes can't make us look our best?
Recently, stripes have made a huge comeback. Thick, thin, horizontal, and vertical stripes are all seeing a significant reappearance. Many different fashion companies, ranging from high fashion to local retailers, are releasing new lines of striped clothing. Versace and Louis Vuitton recently released new summer lines with striped pieces. Local retailers such as Windsor, Charlotte Russe, and Express have also focused on incorporating a variety of striped attire to create a casual and appealing look. The progression of the trend has given both men and women the ability to create looks ranging from business casual to sexy, preppy, and even punk.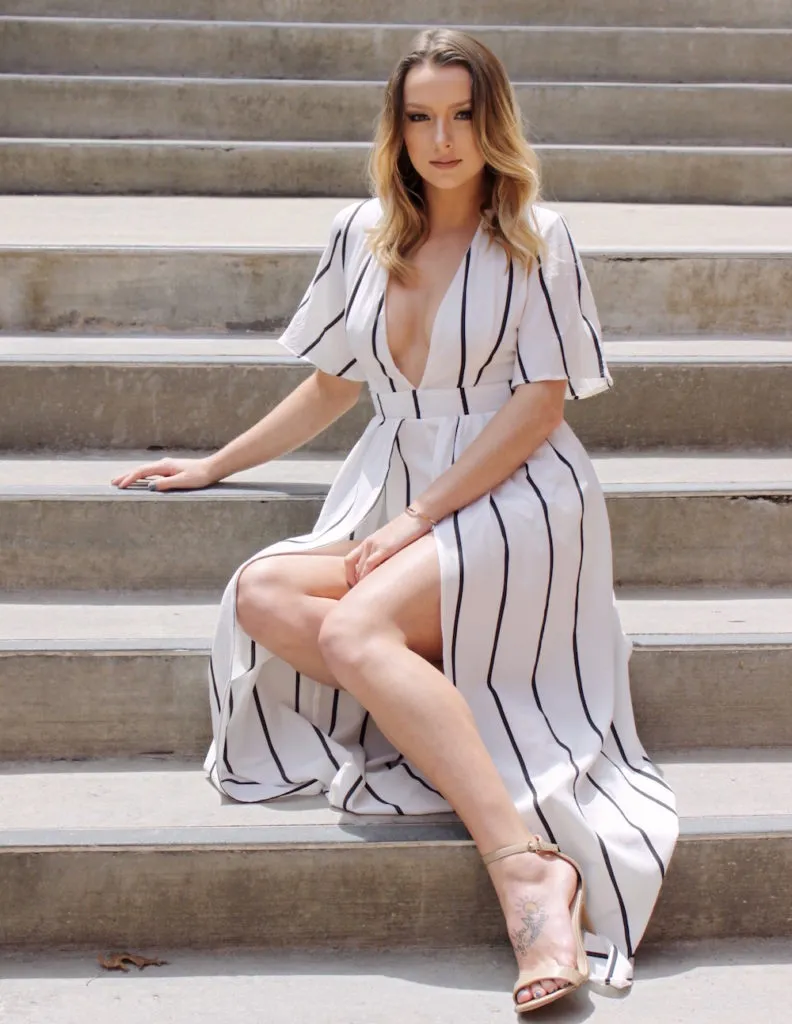 Finding the right stripe style for you can be difficult, but once you do, it can take your style to a new level. The effect of stripes depends on your body type and the shape of the stripe. Horizontal stripes create an unbroken line, which makes for a continuous shape. Verticals, on the other hand, create contrasting views between the black and white, which can distort the visual appearance of the body. This doesn't mean that vertical stripes can't be worn to make a desirable shape; it's important to find the right thickness and spacing between the stripes that compliment your body.
There are endless options for striped clothing. Almost every fashion company releases items that will fit your style and body type. Personally, I find a variety of chic pieces at companies like Windsor. They sell a striped clothing line that has extreme variations between stripe size, color, and style. I've found numerous pieces suitable for my body type and created several different looks. Never listen to those who say stripes aren't for you, find your stripe and rock it!
What tips do you have for those looking to find the right stripe? Show me your favorite striped looks on social media, and be sure to tag @CFashionista!