Summer is finally here which means vacation time! If you are anything like myself, packing is the hardest part of travelling. I never know what to take and I always end up over packing. So, in order to help out my fellow traveling Fashionistas, I have composed a list of my top five travel must-haves for this summer.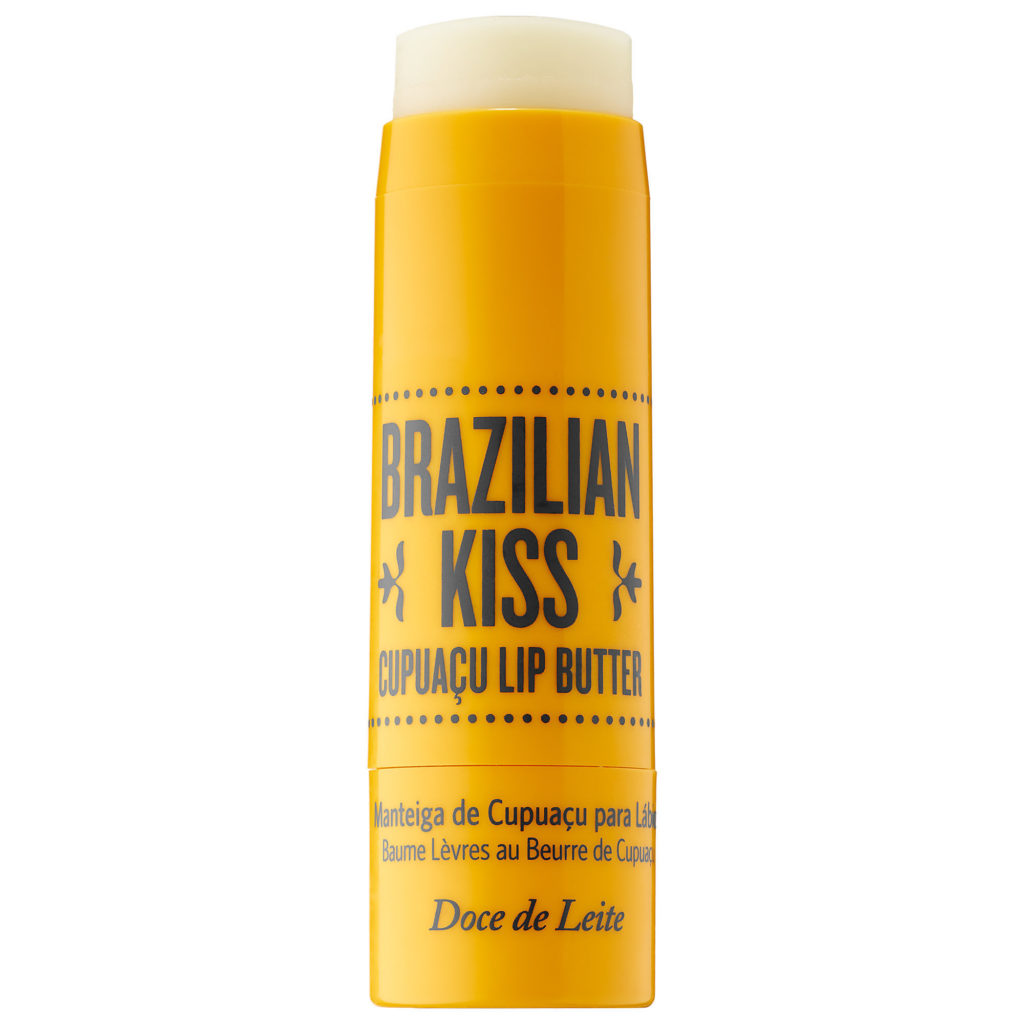 1—Sol de Janeiro Brazilian Kiss Cupuacu Lip Butter. I love this lip balm. It has the perfect consistency and texture, and tastes and smells amazing. It instantly makes me feel like a summery, beach goddess with the hints of coconut and acai berry. Wherever you are traveling to, it is important to keep your skin, including your lips, hydrated. Whether it be the beach or the city, soft lips are important! The thing about this lip balm that makes it great for travel is its size. It is bigger than your average lip balm, so you have plenty to use throughout the summer!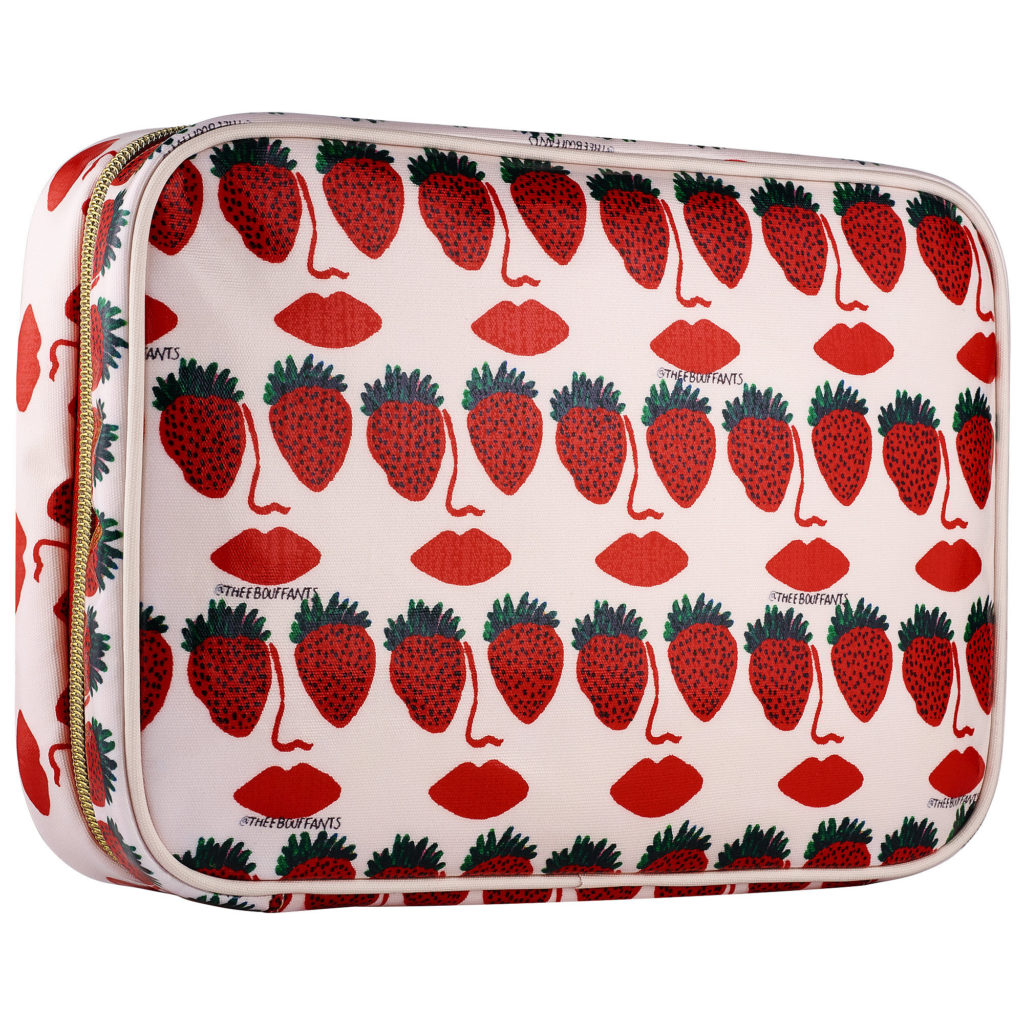 2—Sephora Collection Sweet Perspective The Weekender. This makeup case is an absolute must-have for travel. Even If you're just going to a friend's house for the weekend, this case is amazing. It is not overly large in size, but can hold just about everything. There are convenient sections for your makeup, toiletries, jewelry, brushes, and everything! There is even a hook to hang it in a hotel or even your own bathroom. The print on the outside is adorable and the case itself is an essential for me. Cute and convenient, a winning combination!
3—Steve Madden Softey Slides. If you haven't been living under a rock, you know that slides have been on trend for a while now. Rihanna's Puma Fenty slides kicked off the craze that other retailers have been quick to pick up. I consider myself a slide connoisseur, and I must say, Steve Madden's are the best. They're true to size, adorable, durable, and way more affordable than the Puma Fenty ones. Having to take off your shoes at the airport, or having constricting shoes on in a plane or car is no fun, so these slides would be perfect for being on the go and still being able to look cute.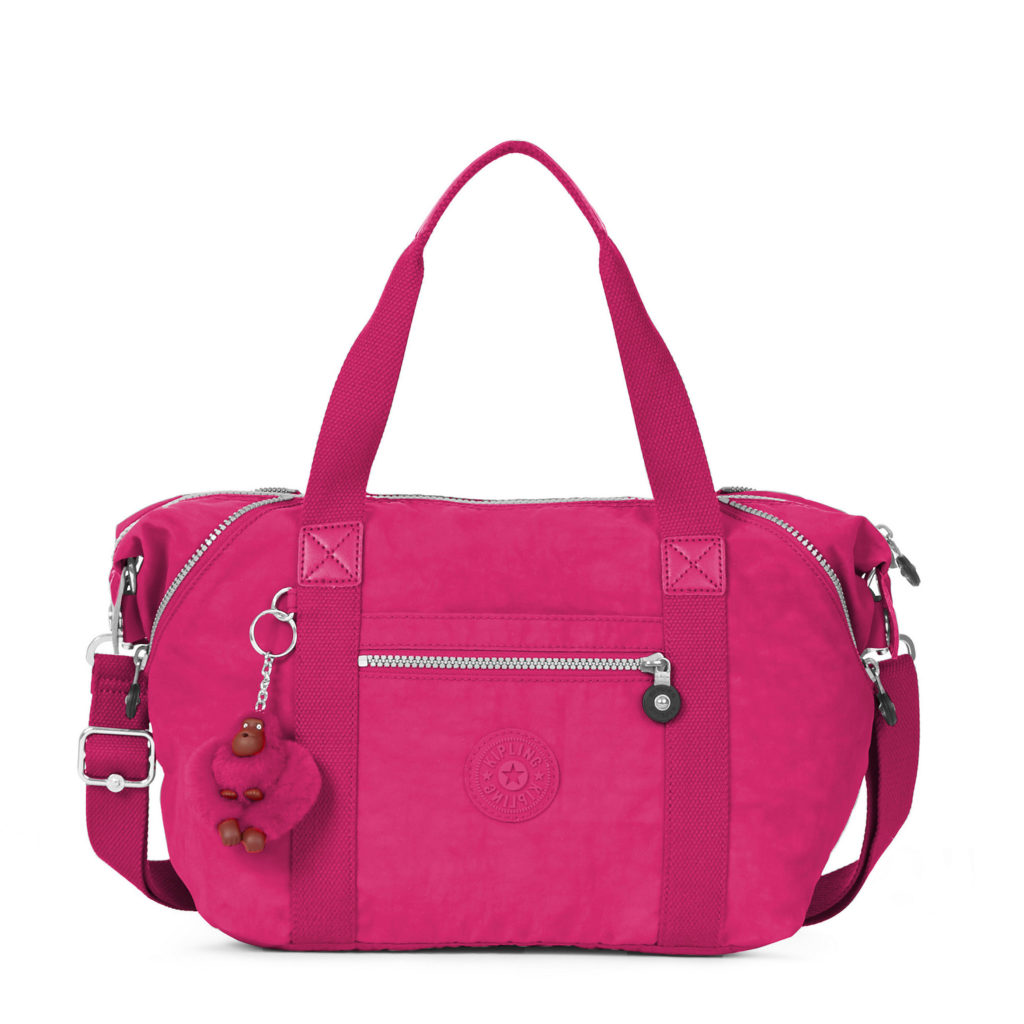 4—Kipling Art S Handbag. Kipling Bags are extremely durable and useful. They have an easy-to-clean material that makes them perfect for traveling. This particular bag is big enough to hold lots of stuff for a carry on or just a day bag! It comes in various colors, but my favorite has to the be the bright Very Berry!
5—Quay Sunglasses in Cherry Bomb. Honestly, buy any of Quay's sunglasses. They are fantastic quality, for a reasonable price. All of their designs are incredibly cute, and many retailers carry them, making them easy to find! Remember to protect your eyes and skin this summer!
Now that I've shared with you my travel favorites, comment down below some of yours!