With every summer comes new trends, making the greatest season of the year even more exciting. As everyone's in a scurry to hop on that trend that's seen all over our top clothing stores and on our favorite Instagram influencers, credit cards are usually swiped before thinking about how these pieces can transition into new seasons. Many pieces, like denim jackets and vintage Levi 501's, will last a lifetime, making it a smooth process to transition into many seasons and even many years. Most trends are called trends for a reason—but they only last a certain amount of time. When thinking of this concept in relation to this past summer, mules, or more generally, slides, first come to mind. They have to be the summer staple of last season, at least for me, as I wore my favorite black mules every day this summer.
PHOTO: Kelly Rogowski
But how can we wear these shoes during the fall season to get the bang for our buck? It can get tricky when it starts to actually get cold outside, as the only way to work these into low temps are to pair them with socks or tights. However, fall trends start way before temperatures actually drop. All that's required is a little extra styling, and voilà—your favorite summer shoe just became your favorite fall shoe. Here are three different ways to work those shoes into September, October, and even November.
Denim will always be the easiest way to transition from summer into fall, as denim is practically a year-long staple. Instead of opting for a simple pair of cropped jeans, go for ones with cool embroidery or a unique hem, like the cropped fringe jeans above. Because most of us are still in summer mode, complete the look with a simple T-shirt to make things easy—that mule plus statement jean combo already speaks a thousand words.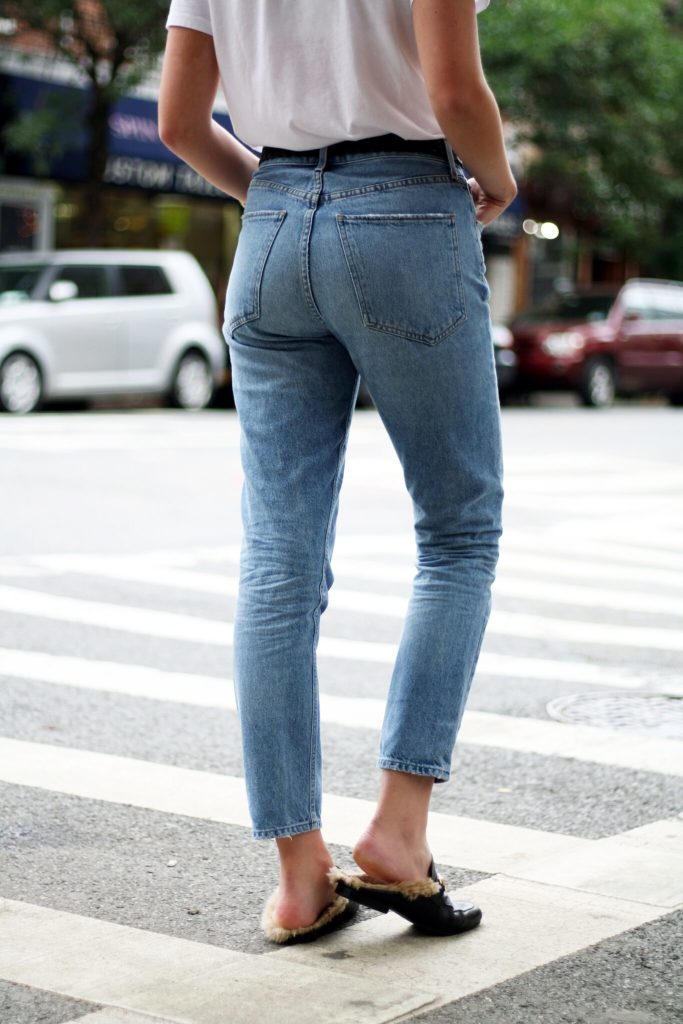 PHOTO: Kelly Rogowski
Instead of working with the mules you already have, try fixing the fashion dilemma at the root of its problems. If you're still into mules but don't feel like showing off your toes, opt for slides that do the opposite. These loafer mules are just as easy to slide into as the typical open-toed mule, which is something we all wish to do when we're still stuck in summer—tying laces or pulling on shoes is far too much work. If you're feeling risky, add fur for when the fall weather actually hits. Your feet will thank you!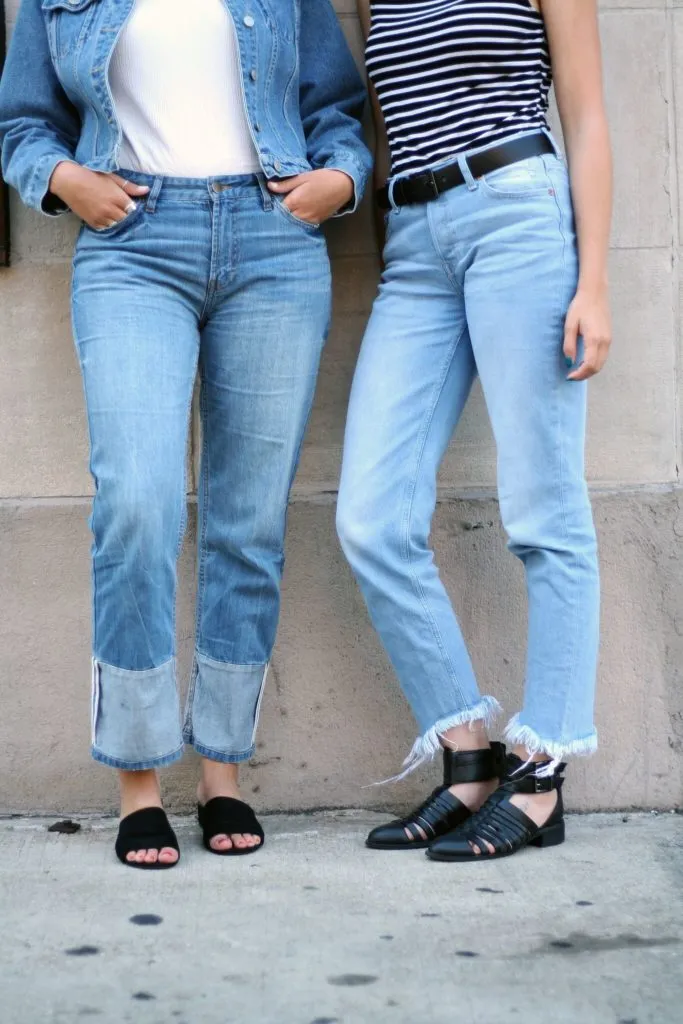 PHOTO: Lex Kelly
While pairing mules with jeans and calling it a day sounds like the easiest route, it can get more interesting (and fun!) by adding something extra, especially if it fits into fall trends. Adding a vintage blazer or a jean jacket instantly makes the shoes seem as if they'll last far longer than the summer months.
How do you style your mules into the fall? Let us know in the comments below, or share your look by tagging @CFashionista!