It's STYLE GURU BIO week here at CollegeFashionista. While we are busy getting to know the #RAD team of 2,000+ Style Gurus who make up our #GuruGang this spring, we figured it would be a great time for you to learn a little bit more about the team here at CollegeFashionista!
All week long, as you read the bios of your favorite Style Gurus, be sure to check out the homepage as we play "20 Questions" with a member of the CollegeFashionista team.
First up is CollegeFashionista's own girl boss—Amy Levin—as she discusses her secret hobby, favorite binge worthy TV program and more!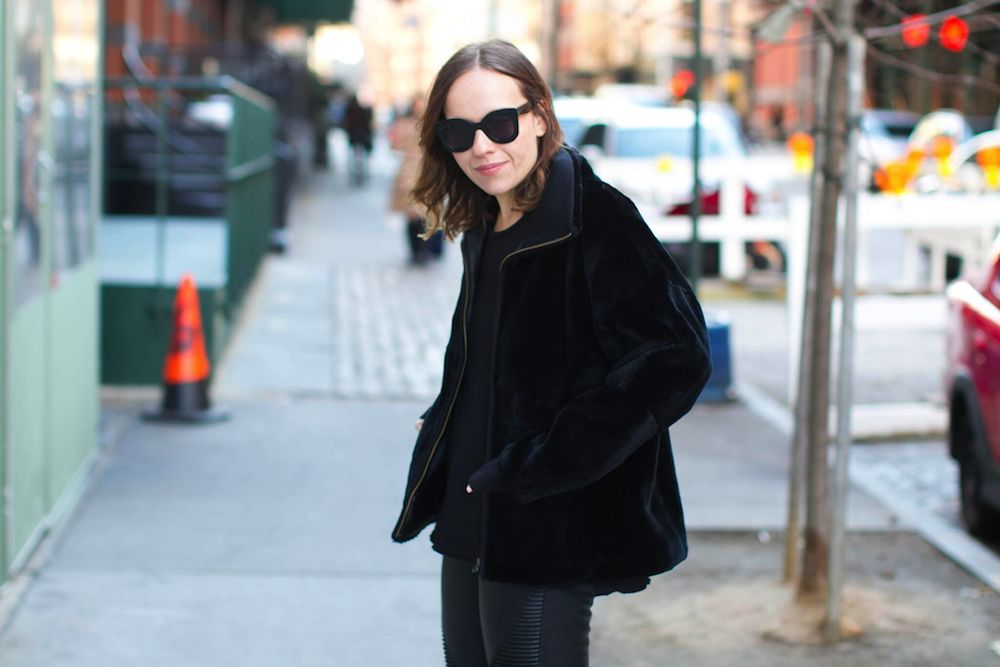 Favorite shoes? Golden Goose Sneakers—can't wear them enough!
Must-have accessory? Sunglasses. I usually have at least two-three pairs in my bag at a time.
Style hero? Poppy Delevigne
Text of phone call? Phone call—I still have a home phone.
Last show you binge watched? The Americans. I now think the KGB is following me…
Favorite garbage TV show? Keeping Up With The Kardashians, of course.
A perfect day starts with...a work out if possible
A perfect day ends with...a bath and tea
Always up for… meeting new people
Never up for… clubbing
What is your pump up jam? "Girl on Fire" by Alicia Keys
Cake or pie? Candy.
Favorite movie of all time? Clueless.
Favorite app? Uber. Literally addicted.
Most random fact about yourself? I love, love, love cooking and entertaining. I would have friends over for dinner every night if I had the time and my apartment wasn't 700 square feet.
What are three words to describe you? Determined, loyal and caring
A talent or skill you wish you had? I wish I was a runner. I just can't get into for the life of me.
Biggest fear? Failing
Life motto? Slow and steady wins the race.
Best gift you ever received? My life 🙂 For real I feel lucky everyday for where I am.