Back to school season is here, whether we like it or not. For many of us, the new school year is a time to prepare for another semester of lectures, assignments, and stress. However, while there are some bad parts, there's also the best part of preparing for the new year—back to school clothing shopping. While you're at the mall, consider visiting thrift and vintage stores to look for old classics to add to your new threads for a fresh and one-of-a-kind spin on your ensemble. Having trouble figuring out which vintage pieces to pick up? No problem! Here's a list of some of the vintage accessories you need for back to school.
1—An everyday bag. Let's face it, college students are busy. Many of us not only have classes to attend, but work and/or internships as well. Through all of the hustle and bustle, it's good to find an everyday bag you can use as a steady constant. I picked this vintage satchel by Liz Claiborne off of the thrifting app, Depop (all the original tags still intact), and it's my go to bag for busy days.
 2—A unique belt. Sometimes, it's the little things that shout the loudest. Belts are no exception. Not only are they functional, they also can be a great styling piece if you find the perfect one. Pair a unique belt with jeans and a button down, and you've got the perfect outfit to wear for the transition from summer to fall. The belt I'm wearing is another vintage gem I got from Depop. I love the brown leather and the gold alligators on the buckle.
3—Statement earrings. If I were an accessory, I'd be earrings. Statement earrings are my favorite thing to look for, and they're the perfect thing to wear to bring any outfit together. Vintage ones are pretty easy to find at the thrift store, and are usually fairly cheap. I picked these earrings up from a little boutique near Portland, and they only cost me a dollar. Wear statement earrings with a T-shirt and jeans and you're all ready to sit through those long, two-hour lectures.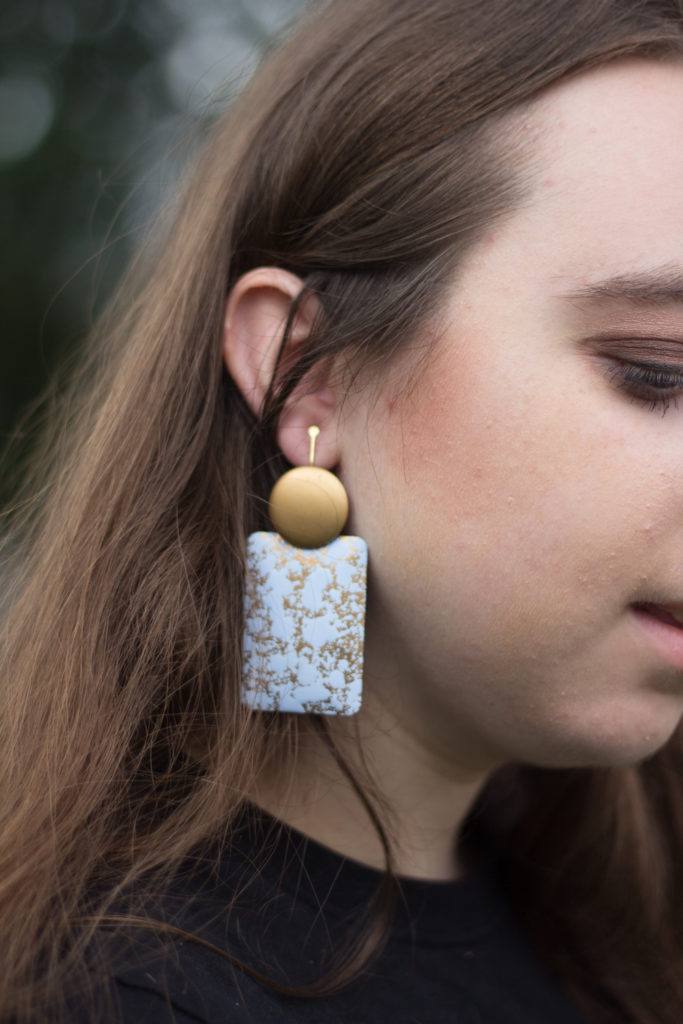 4-Bold footwear. Shoes are an essential for everyday life, so why not make them beautiful? These mules are presumably from the '90s, and I love them because they're on trend, but they still have that vintage flair. The leopard print and the gold detailing on the heel make these perfect for spicing up any outfit.
What are your favorite vintage accessories? Let us know in the comments down below, or post a photo on Instagram. Don't forget to tag @cfashionista!