As autumn approaches and the blazing heat of summer starts to gently fade away, our wardrobes face a new trans-seasonal challenge. Dressing for fall is inherently difficult. It requires our clothing to work double duty as we start to think about appropriate back to school outfits as well as keep the season's unpredictable weather in mind. One way to tackle this tricky style dilemma is to invest in a lightweight cover-up such as a duster jacket, wrap cardigan or in this case, the humble cape.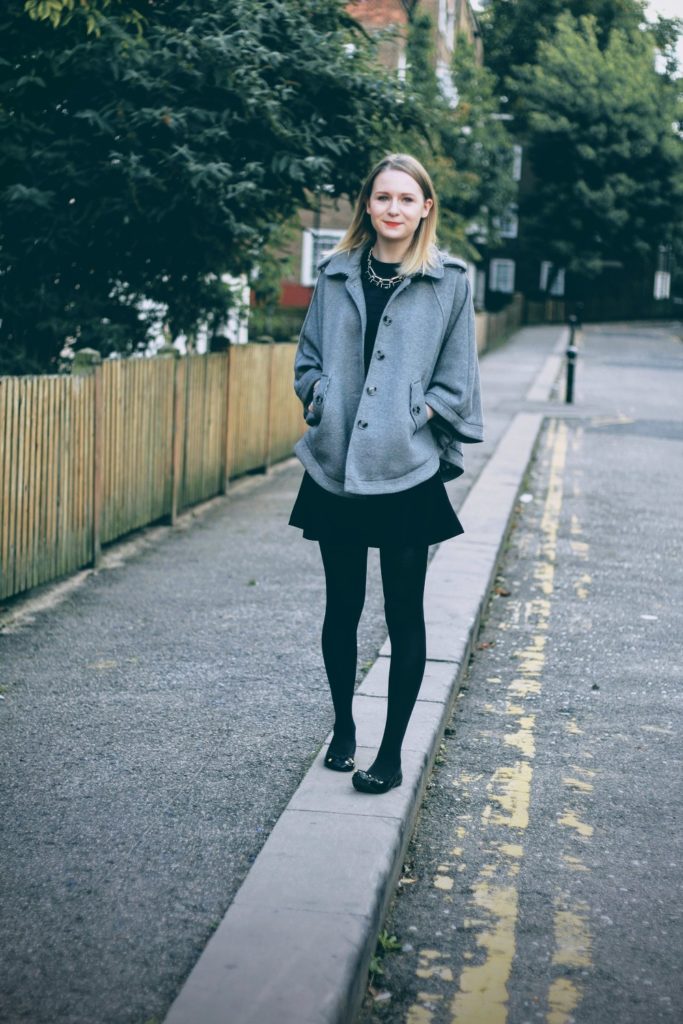 While it's a classic piece, a cape comes with its share of pitfalls and isn't always the easiest to style. So, if you are going to take the plunge, rebel against the sage advice of Edna Mode and invest in a cape. I would recommend choosing a design that will stand the test of time. Pick a muted monochromatic tone that will go with everything in your current wardrobe and stay away from bright clashing shades. The unique silhouette of the cape itself makes the garment a stand out piece all by itself, so there's no need for loud colors on top of that as well. The cape I am wearing is from H&M.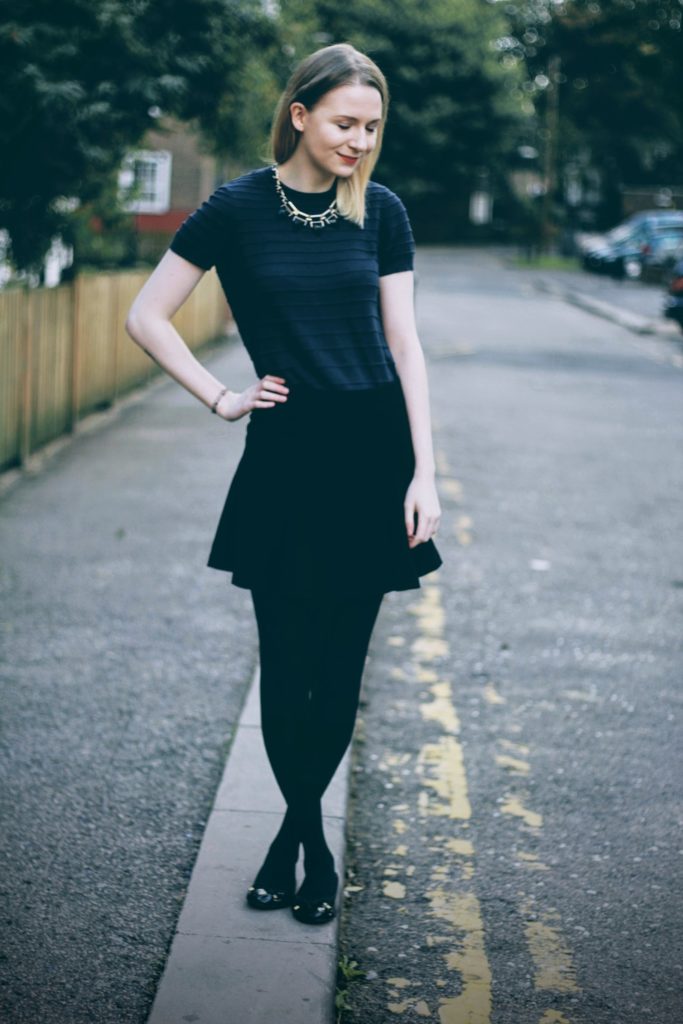 Similarly, proportion plays a huge role in styling an outfit around a cape. A baggy cape tends to look better if the rest of the outfit is fitted and the bottom half of the outfit is kept minimal. In this example, I have worn a fitted T-shirt from H&M tucked into a slightly flared skirt from Forever 21 to highlight my waist and give my body shape. Considering that all of the attention is directed towards my top half, I decided to keep my shoes plain by wearing flats, also from Forever 21.
Another thing to keep in mind when styling a cape is accessories. Due to the unique way the sleeves are sewn into the main body of the fabric, it can be uncomfortable wearing a back pack with a cape. Switch this for a large handbag instead so the sleeves are free to drape correctly. Also when it comes to jewelry, less is more. Keep the attention on the top of the body and opt for a chunky statement necklace or earrings to add an unexpected edge to an otherwise minimalistic look.
Will you be adding a cape into your fall wardrobe? Let me know in the comments section below.