As if you needed another excuse to go to Target, we have one for you. Who What Wear Collection just dropped the first part of their fall collection in Target stores and on Target.com and ladies, it is SO GOOD. (Yes, all caps are a bit aggressive but completely necessary for this one.) It's the first of the installments; meaning this is just a taste of the stylish smorgasbord. (FYI the second installment drops August 13th). All new silhouettes, textures, prints, and best of all new fall trends.
We know you will already be heading to this retailer to stock up on dorm decor, beauty products, and probably 38 other things you may or may not need. So be sure to shop our personal favorites below, and check out the full collection at Target.com.
A First Day of Look That Will Be Classmate and Professor Approved
 Who What Wear Woman's Ruffle Poplin Blouse ($27)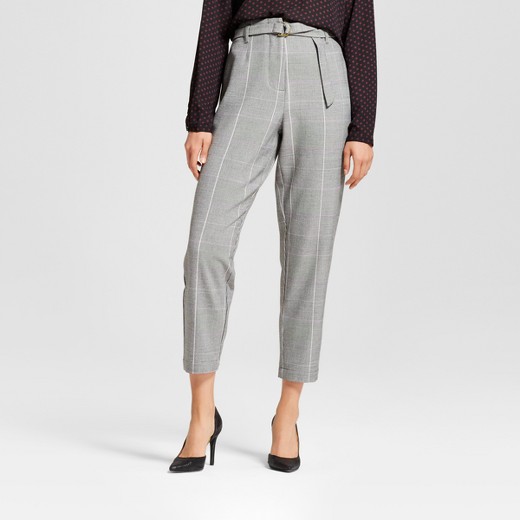 Who What Wear Woman's Paper Bag Trouser ($32)
Good News: The Perfect Day-to-Night Top Exists!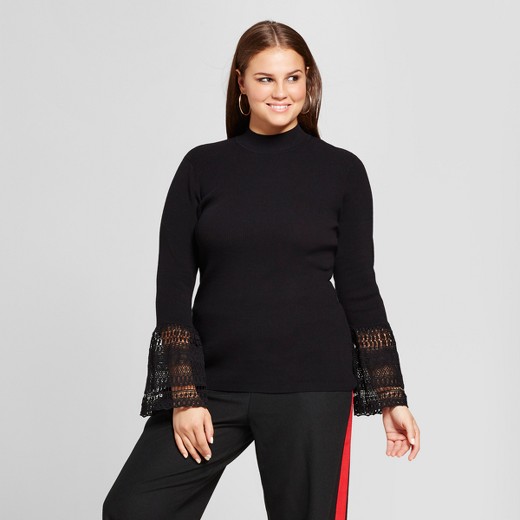 Who What Wear Women's Plus Size Lace Bell Sleeve Ribbed Crew ($30)
A new take on a bell sleeve, perfect for layering to create a more visually interesting look.
Who Knew a Pair of Pants Could Single-Handedly Convince You To *Consider* Running?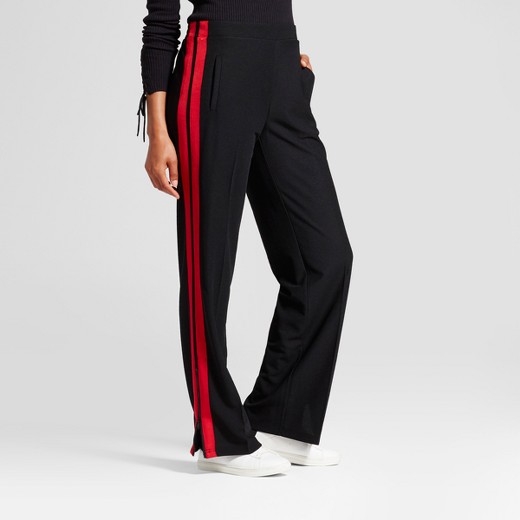 Who What Wear Woman's Wide Leg Track Pants ($30)
They did it once again with a second pair of track pants (insert praise hands emoji here). Seriously though, I live in my other ones.
You Won't Be Sad To Take This Jacket Everywhere
Who What Wear Women's Varsity Bomber Jacket ($39)
Your bomber jacket just got upgraded to varsity level.
Get Your Instagram Grid Ready
Who What Wear Women's Deconstructed Jeans ($34)
When you can put three denim trends in one and it's not over done, you definitely did something right.
Three Words You'll Start Hearing Everywhere: Cool Girl Skirt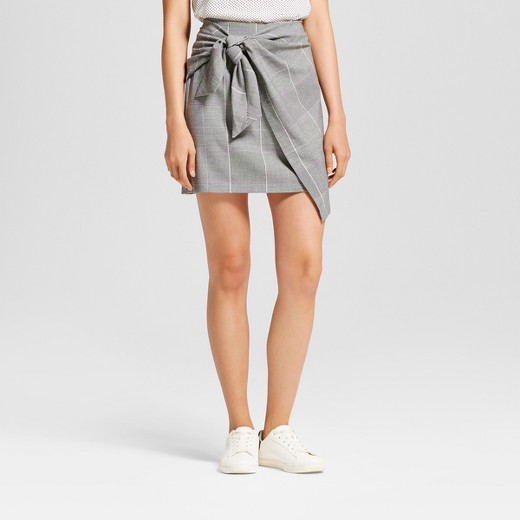 Who What Wear Woman's Tie Skirt  ($24)
Mix up your basic white T-shirt and sneakers with this asymmetrical skirt.
Oh, Did I Mention The Shoes?
Who What Wear Women's Ivy Collapse Back Loafers ($39)
The classic loafer is the perfect staple piece for any fall wardrobe.
Who What Wear Women's Matilda Dip Front Heeled Mules ($34)
Who knew tops weren't the only thing with a plunging neckline? The V-shape makes for a sexier shoe silhouette.
No, This Bag Doesn't Cost a Bagillion Dollars
Who What Wear Women's Mini Top Handle Handbag ($29)
Olive green is the hot color for this fall; incorporate it into accessories for a subtle pop of color. And the rounded handle? Yes please!
What's your favorite from the recent Who What Wear Collection? Let us know in the comments below!